Winter Is Coming! Anderson Cooper Nicknamed 'Night King' By Miserable Coworkers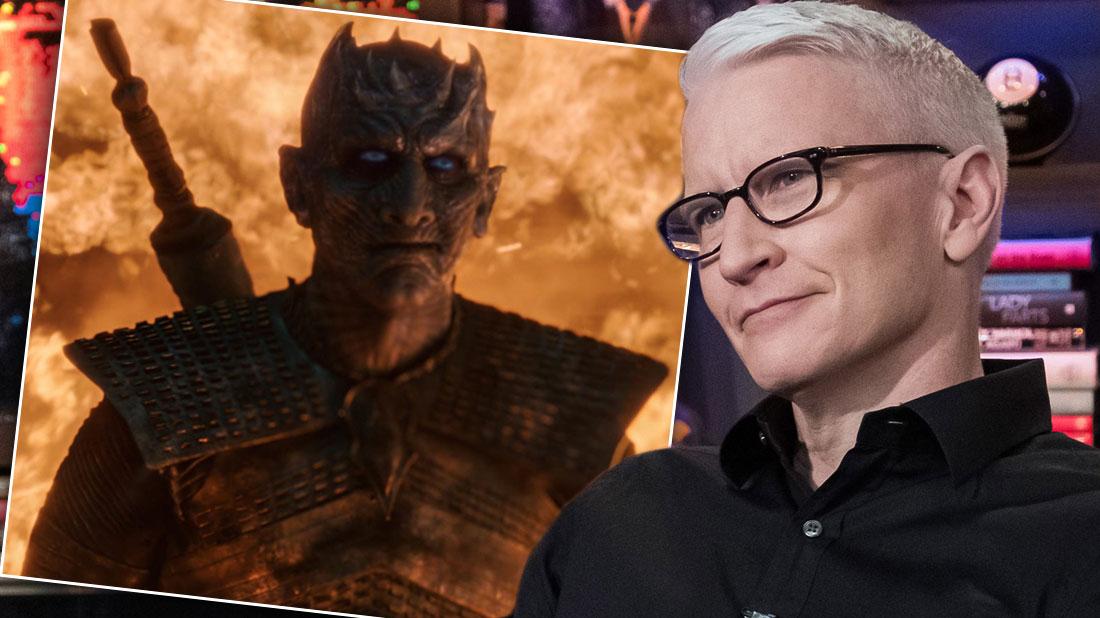 Cooper is coming!
Miserable coworkers have nicknamed Anderson Cooper "Night King" – after the Game of Thrones epic villain – because of his not-so-friendly persona, RadarOnline.com can exclusively reveal.
"Not only does Anderson look like the Night King with his gray hair and blue eyes, but they're both ice-cold and hard to read," insiders said.
Cooper, 51, is an avid fan of the hit HBO show, and recognizes the similarities. In fact, in a segment about the eighth and final season of GoT for 60 Minutes, Cooper sat in the makeup chair as stylists transformed him into one of the pale, undead creatures known as White Walkers.
Article continues below advertisement
But apparently the resemblance goes beyond just their similar looks. Insiders admit to RadarOnline.com that Cooper is cold as the Night King as well.
"Cooper's facial expression is exactly the same, whether he's super happy or super angry or super sad," the source admitted. "The only difference between them is one gets millions of viewers and the other, not so much!"
Ouch!