'Amazing News': Joanna Krupa Shows Off Her Positive Pregnancy Test Stick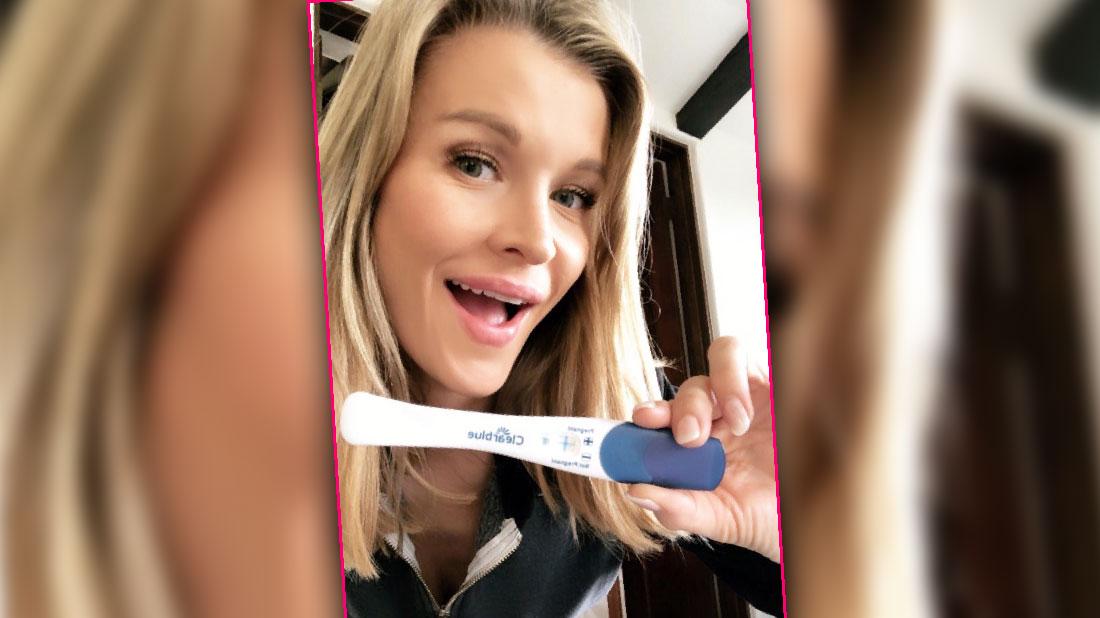 Former The Real Housewives of Miami star Joanna Krupa has announced her pregnancy by posting a selfie holding her positive test stick. The model, 40, took to Instagram on Saturday, May 25, to share her and husband Douglas Nunes' happiness with fans.
Krupa wrote as a caption, "Hi Guys! Just wanted to share this amazing news with everyone. Hubby @nunes451 and I are beyond excited about this new chapter in our life and can't wait to meet this little (angel emoji)."
Article continues below advertisement
In the photo, Krupa was open mouthed with joy and displaying the "+" sign on the pregnancy test. Joanna Krupa tied the knot with businessman Nunes in a wedding in her native Poland on August 4, 2018.
He's her second husband as she had divorced famed nightclub owner Romain Zago in 2017. Sexy Krupa
walked down the aisle with Nunes just five months after they had announced their engagement. She's talked about her heartbreak over Zago asking her for a divorce in December 2016.
MORE ON:
The Real Housewives Of Miami
"I spent many nights crying. I felt like my life had been turned upside down, and I couldn't see the light at the end of the tunnel. I cried. I couldn't eat. I probably lost about 7 pounds."
Krupa, who starred on the short-lived RHOM and excelled on Dancing with the Stars in 2009, said that Zago "had wanted a family, but I was always travelling and made work my priority. "As time has gone on, I've realized we were both unhappy," she noted.
But Krupa found Nunes and now is expecting their first child!