Aaron Hernandez's Brother Welcomes Baby Boy Two Years After NFL Player's Suicide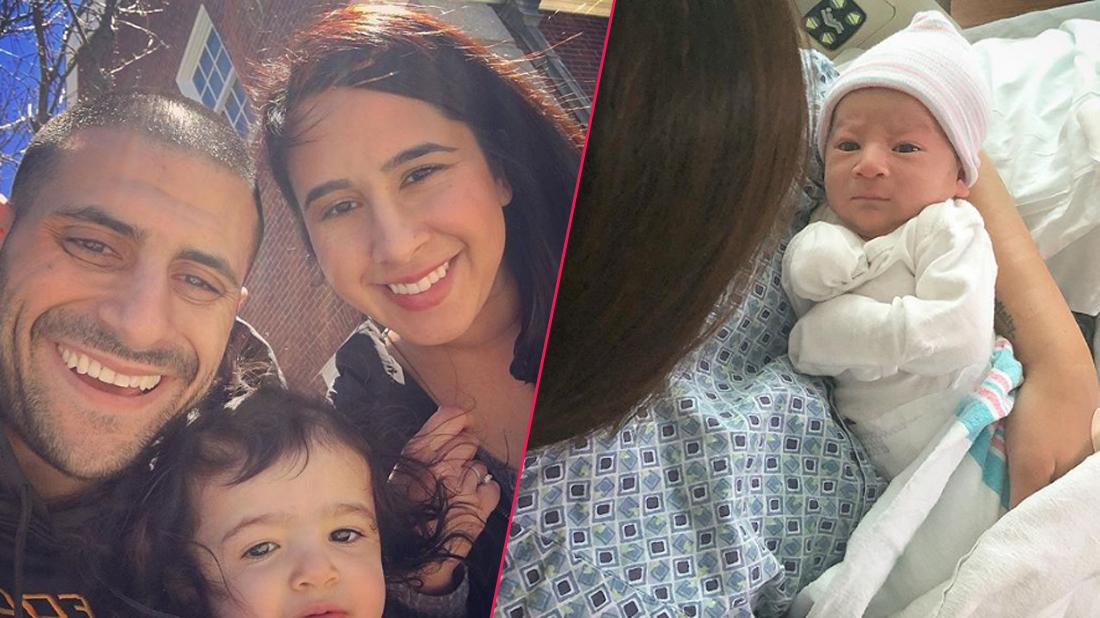 Aaron Hernandez's family has a new reason to smile after tragedy. RadarOnline.com can report that the late NFL star's brother, Jonathan, has welcomed his first son.
On Saturday, May 11, Jonathan "DJ" Hernandez shared a touching photo of his first son in his wife Karen's arms. Aaron's older brother also revealed his son's name.
"Welcome, Landon Airo Hernandez!!" Jonathan captioned the photo. https://www.instagram.com/jhernandez1986/?hl=en
Article continues below advertisement
As RadarOnline.com readers know, Jonathan and Karen Hernandez announced in January that they were expecting a boy. The couple also have one daughter.
The new addition to the Hernandez family comes two years after Aaron took his own life in his prison cell on April 19, 2017. The disgraced NFL star who was accused of murder was found hanging from a bed sheet by prison guards.
The past two years have been especially difficult for Jonathan. As RadarOnline.com reported, Aaron's brother released a tell-all in 2018, The Truth About Aaron, in which he confirmed the former New England Patriots star's secret relationship with a male high school friend.
Additionally, Jonathan revealed in the memoir that Aaron was sexually abused when he was six years old.
Jonathan has yet to confirm whether or not his baby boy's middle name "Airo" is a nod to his late brother.