Wendy Williams & Husband Kevin Hunter Divorcing After Rehab & Cheating Scandal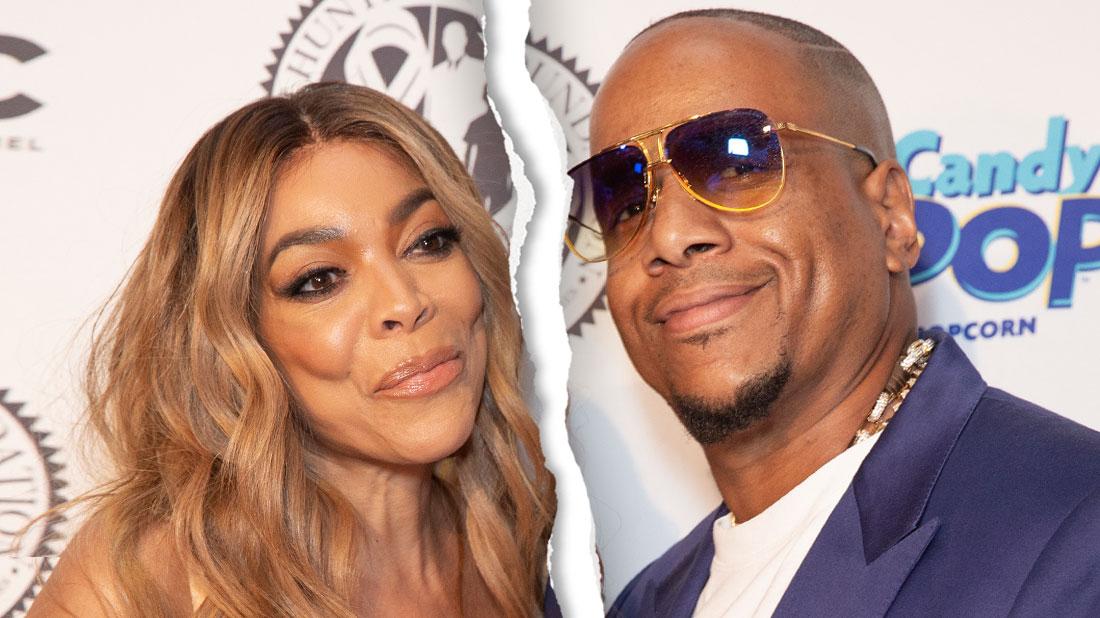 It's over! Wendy Williams and husband Kevin Hunter are officially calling it quits after 21 years of marriage following her rehab nightmare and Hunter's cheating scandal.
Williams filed for divorce from Hunter on Wednesday, April 10, court papers exclusively obtained by RadarOnline.com reveal.
The news comes on the heels of a season of trouble for the once-energetic host.
As readers know, the television personality was rushed to a hospital on Monday, March 25 for an alcohol relapse.
Article continues below advertisement
It's at least the second time Hunter has been caught cheating on his wife. As Radar revealed, in the outspoken host's 2001 memoir, Wendy's Got The Heat, she recalled catching Hunter having an affair one month after their son was born.
Williams, 54, learned of the affair after catching Hunter on the phone with a mysterious female in the middle of the night.
"No woman deserves this," she wrote. "I wanted to kill him. I mean really kill him. For real. I wanted to kill him more because I was in the process of breaking my Number One Rule: No Cheating."
Williams took a two-month break from her talk show. Radar reported she was dealing with her husband's alleged affair during the hiatus. She opened up about the rumors during her return to the show.
"Marriages are not easy – and don't ask me about mine until you see this gone," she said about her ring on her Monday, March 4 comeback episode. "It ain't going anywhere, not in this lifetime." She added, "He is my best friend, my lover, he's all this and he's all that. I know what you've been saying and I know what the streets have been talking about."
Article continues below advertisement
Fans know Williams admitted to fans Tuesday, March 19 that she was living apart from her husband and sleeping in a sober house in Long Island City with other recovering addicts.
As she continued treatment, she had a coach available to her all day every day. "Only me and Kevin have known about this. Not my parents, nobody. Nobody knew. Because I look so glamorous out here," she said on her TV show. "After I finished my appointments, seeing my brothers and sisters, breaking bread, I am driven by my 24-hour sober coach back to the home that I live in here in the Tri-state with a bunch of smelly boys who have become my family."
As Radar reported, Williams was spotted without her wedding ring on Monday, March 25. She then ditched her wedding ring before her Thursday, April 11 show. When she hit the stage, she wore a flower ring on her left hand instead of her wedding ring.
Hunter declined to comment.
Page Six was the first to report on the divorce.