Obama Aide At Center Of Roseanne Twitter Scandal Strikes Back: 'I'm Just Fine'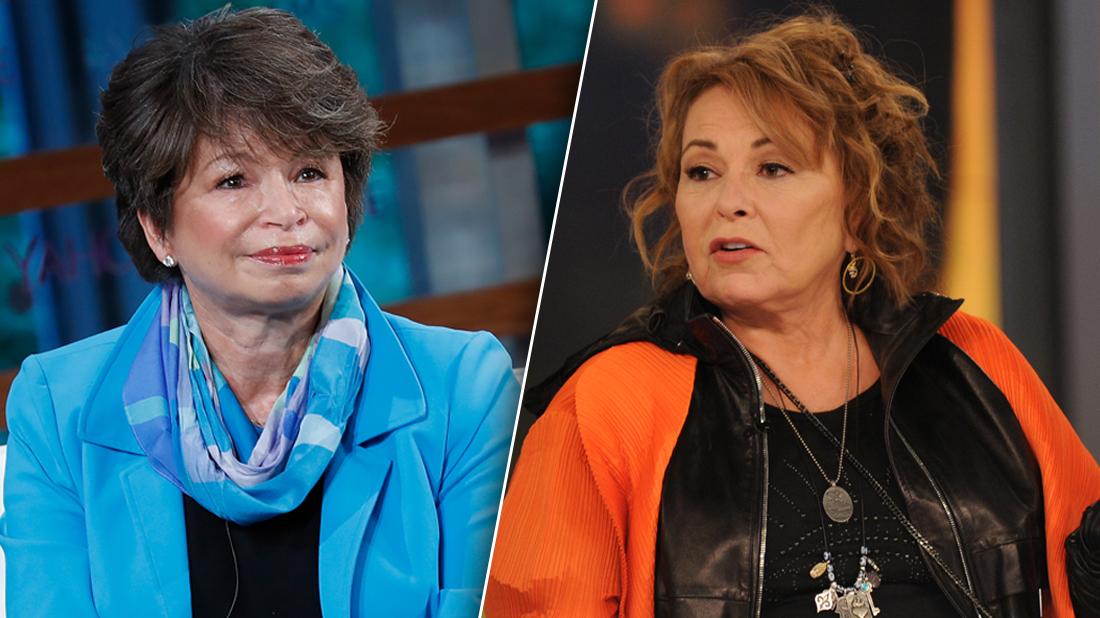 Obama aide Valerie Jarrett was unfazed by the racist tweet about her that destroyed Roseanne Barr's career, RadarOnline.com can exclusively report.
In her new memoir, Finding My Voice: My Journey to the West Wing and the Path Forward, Jarrett, 62, addressed Barr's shocking tweet that referred to Barack Obama's former senior advisor as an "ape."
"I did not think much of the tweet when I first heard about it, having seen so many hateful ones about me over the last eight years," Jarrett wrote.
Article continues below advertisement
She added: "I had grown accustomed to my birth in Iran, my relationship with the Obamas, and my race and gender eliciting negative comments, and over time, I had learned to ignore them. But since this tweet was from someone with a popular TV show, it – and the reaction to it – went viral."
Barr's tweet was deemed extremely disrespectful and racist.
"Muslim brotherhood & planet of the apes had a baby = vj," Barr wrote.
Barr's tweet essentially destroyed Barr's television career after the ABC network cancelled her show, Roseanne.
After Barr's words went viral, even Roseanne head writer Wanda Sykes quit the show immediately.
Also in her new book, released on April 2, Jarrett revealed Barr's insensitive tweet left her mother furious.
"Before we even sat down, my mom launched right in about how angry that tweet made her," Jarrett reflected on a visit she had with her mom shortly after the scandal.
Article continues below advertisement
"Taken aback by her strong emotion, I said, in a lighthearted way, 'I'm just fine,' echoing the refrain that she had used so many times when I was younger."
Jarrett added that she was more worried "about those who are actually harmed each and every day by racist remarks or discriminatory behavior."
In September 2018, Barr, 66, admitted that being fired from her namesake show was "like a death."
The actress's sob story came just months after she slammed Jarrett a second time on Fox News.
"She's gotta get a new haircut," Barr told Sean Hannity at the time. "I mean, seriously, she needs a new haircut."