Tori Spelling's Husband Dean McDermott Ordered To Appear In Court In Bank Lawsuit Case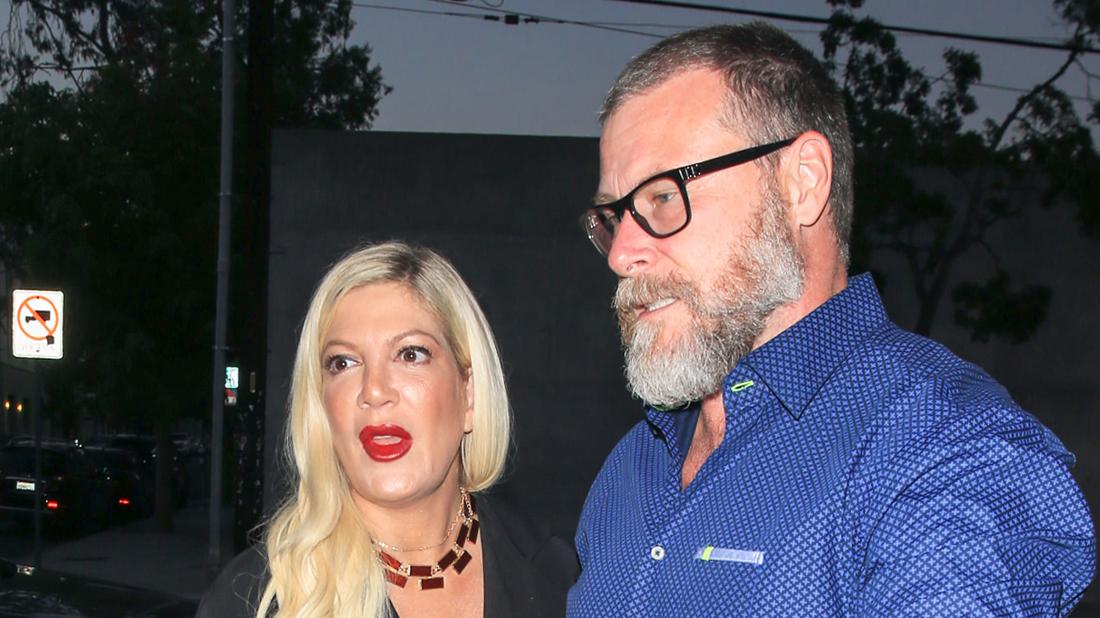 Tori's troubles!
Poor little rich girl Tori Spelling's husband Dean McDermott has been ordered to appear in court in person in their bank lawsuit case, RadarOnline.com exclusively learned.
According to documents filed in the Los Angeles Superior Court on April 11, 2019, Dean was ordered to appear in court in their case against City National Bank.
"It is hereby stipulated by and between the undersigned attorneys for the respective parties here and that the judgment debtor examination of Dean McDermott, currently ordered by the court for April 10, 2019 at 8:30 AM to be continued to July 1, 2019," the documents obtained by Radar stated.
Article continues below advertisement
"Dean McDermott will appear at a time and place prior to July 1, 2019 for the commencement of his judgment debtor examination, which will be agreed upon by and through his counsel with counsel for the judgment creditor, and he will bring with him the documents requested in the Deposition Subpoena for Personal Appearance and Production of Documents and Things concurrently served upon him with the Order for Appearance at judgment debtor examination, subject to any valid objections which you may have, including objections for privilege and work product," the documents continued.
A hand-written note on Dean's court documents noted, "Mr. McDermott is ordered to appear at that time unless the parties agree that the examination has been completed.
As Radar previously reported, a judge issued a bench warrant for Tori after she failed to show up in court for an ongoing lawsuit with City National Bank. The judge held the warrant for a future date.
The financially-troubled couple were accused by the bank of "owing plaintiff an unpaid principle balance in the amount of $185,714.05, plus interest in the amount of $2,407.92 and late charges in the amount of $681.41, for a total of $188,803.38.
City National Bank was awarded a judgement against Spelling and McDermott back in May 2017 for $202,066. Since both have failed to pay the judgment for the last 669 days, Spelling racked up a whopping $40,280 interest, while Dean has to pay an additional $37,029.