Shameless! Tori Spelling Jets To Israel After Skipping Court Date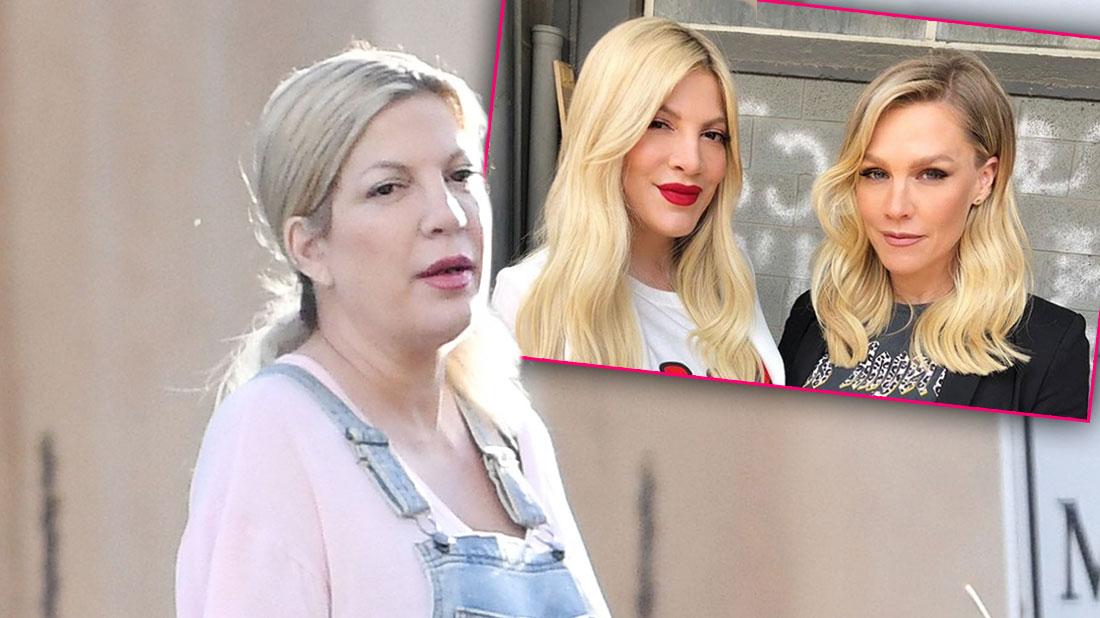 Tori Spelling is facing arrest after missing a court appearance for her ongoing battle with City National Bank. But the 90210 actress isn't fazed by the legal drama, as she's currently in Israel despite skipping court.
"Best friends in life and business," Spelling captioned a photo alongside co-star Jennie Garth. "So excited to be in Israel filming an amazing commercial for @castrofasion_kids with my bestie @jenniegarth."
Article continues below advertisement
On her Instagram story, she shared photos of the view and food.
"I just traveled across the world," she captioned a selfie. "But I'm up and ready to work."
As Radar broke, a judge issued a bench warrant for Spelling, 45, after she failed to show up for her court hearing with City National Bank.
"Judgment debtor fails to appear," the document filed on March 27, 2019 read.
The judge ordered a bench warrant for her next court appearance on Wednesday, May 1. The bench warrant is currently being held and will be activated if she doesn't show up.
Bail has been set in the amount of $5,000.
City National Bank sued the mother-of-four and her husband Dean McDermott for failing to pay back a $400,000 loan given to them in 2010.
The day prior, a Los Angeles Superior Court clerk signed off on a writ of execution, meaning the Sheriff can now take steps to garnish the couple's wages and seize their bank accounts.
City National Bank accused the couple of owing them $185,714.05 plus interest in the amount of $2,407.92 and late charges in the amount of $681.41 for a total of $188,803.38.
The Plaintiff also demanded she pay the $17,149.09 she withdrew from September 2016.
City National Bank was awarded a judgment against Spelling and McDermott in May 2017 for $212,066. The reality stars have failed to pay the judgment off, as Spelling owes $40,280 in interest, while her husband owes $37,029.