Taylor Swift 'Quaking In Her Boots' Over Bromance Between Exes Jake Gyllenhaal & Calvin Harris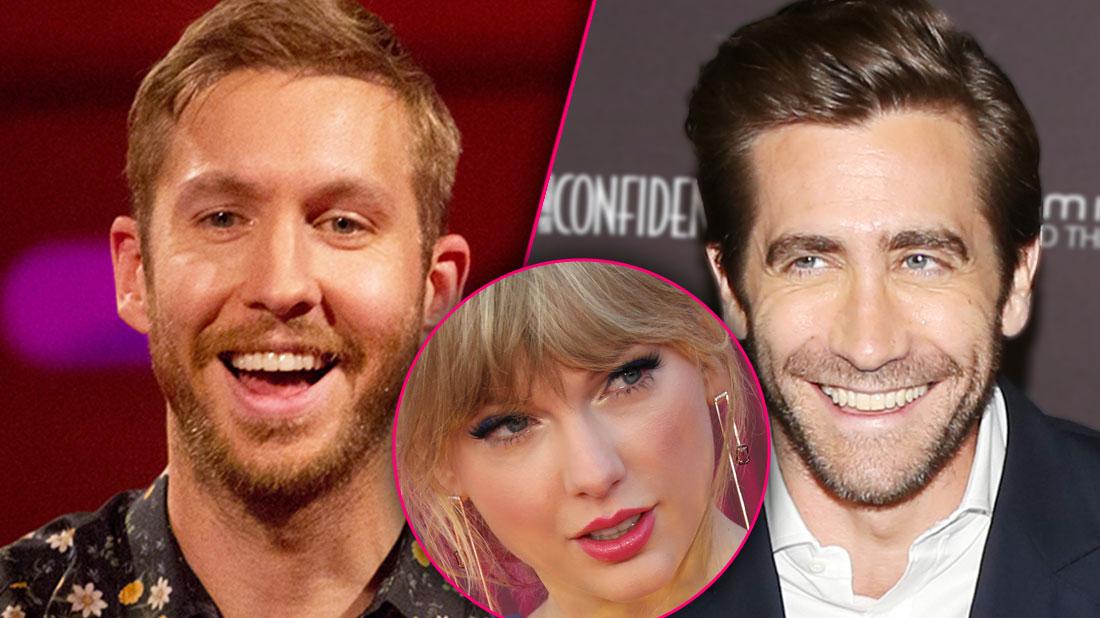 Two of Taylor Swift's exes are forming a bromance following their breakup with the singer — and she's freaking out about it, RadarOnline.com can exclusively report!
Actor Jake Gyllenhaal and record producer Calvin Harris have started to hang out more despite their past with Swift. "Jake Gyllenhaal has started going to Calvin Harris' ultra-exclusive gym," a source told RadarOnline.com. "Apparently, they've gotten to know each other and have become fast friends."
Article continues below advertisement
Swift, 29, has previously been linked to a few men who, RadarOnline.com previously reported, has inspired some of her past music.
She and Gyllenhaal have no bad blood, and the rest are not connected to each other with the exception of John Mayer and Harry Styles, who have become friends.
With the potential friendship brewing between Gyllenhaal, 38, and Harris, 35, who is still affected by their breakup, Swift would "be quaking in her boot if they formed some kind of ex-boyfriend club!" an insider told RadarOnline.com. "The last thing she'd want is for them to start swapping notes about their relationships with her."
Swift is currently dating British model and actress Joe Alwyn, whom she has been with since 2016. The two have managed to keep their relationship very private.