Woman Suspected Of Columbine Threats Penned Chilling Note Before Apparent Suicide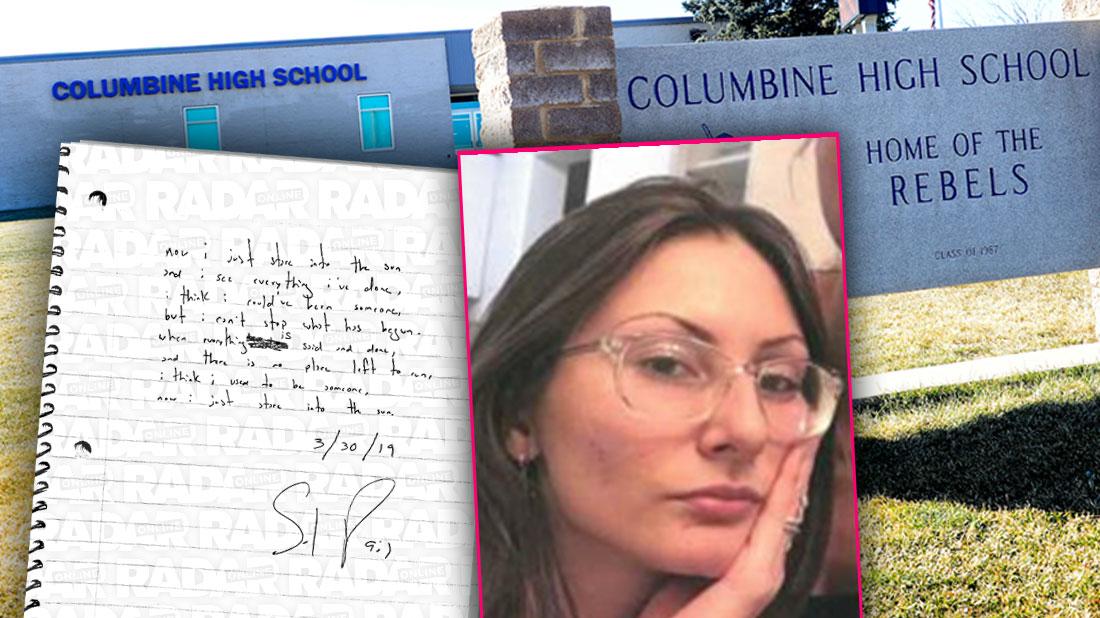 The woman suspected of making violent threats against Columbine High School penned a chilling note before her apparent suicide on Wednesday, RadarOnline.com can exclusively report.
Sol Pais, 18, was considered armed and dangerous by authorities on Tuesday, sparking a nationwide manhunt. According to online reports, the teen was found dead of an apparent suicide on April 17.
Sol wrote the shocking letter by hand, shown below, on March 30, 2019, weeks prior to her threats against Columbine. It includes lyrics from the Nine Inch Nails song "Sunspots."
Article continues below advertisement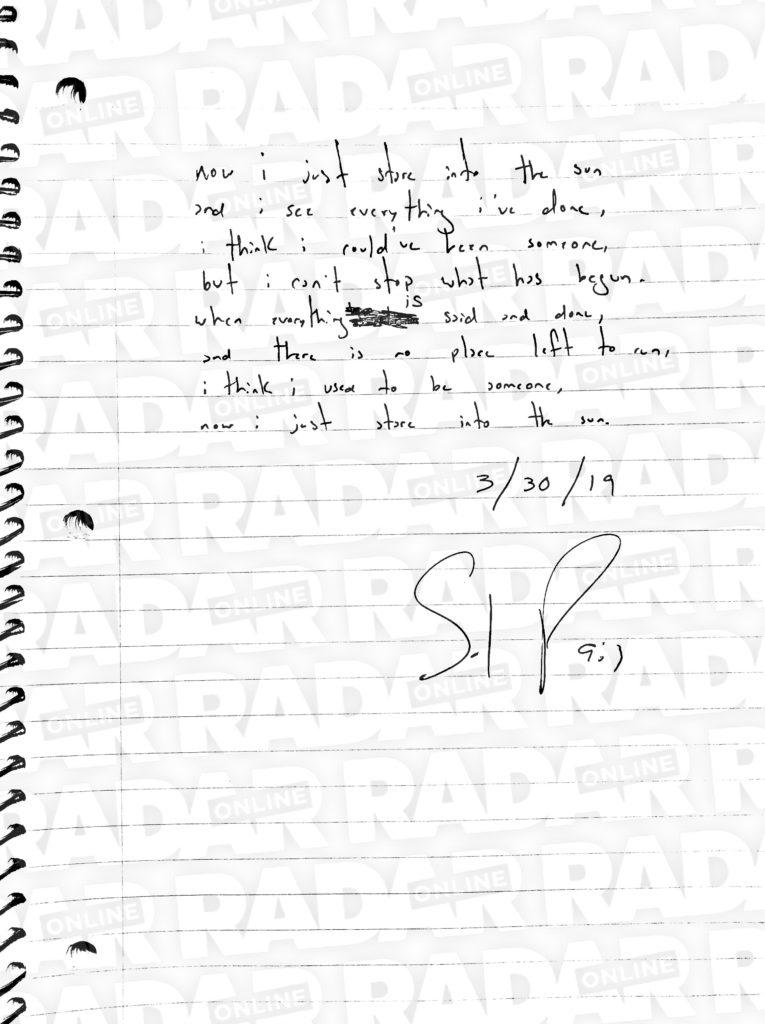 "Now I just stare into the sun and I see everything I've done," Sol wrote. "I think I could've been someone, but I can't stop what has begun."
The 18-year-old even changed the band's lyrics from "has been" to "is" in the fifth line of the note, perhaps hinting that she had planned the alleged threats weeks ago.
"I think I could've been someone, but I can't stop what has begun. When everything is said and done, and there is no place left to run, I think I used to be someone, now I just stare into the sun," the note continued.
Authorities said Pais traveled to Colorado on Monday, April 15 and made threats against schools in the Denver area just days ahead of the 20th anniversary of the Columbine High School massacre that killed 13 people.
The teen's alleged threats placed more than 20 schools in Colorado on lockdown. She was accused of purchasing a pump action shot gun and then vanished.
Before news of her apparent suicide broke, Sol's father, Gardi Pais, told RadarOnline.com that he wanted her to either return home or turn herself in.
Article continues below advertisement
"Please Sol, go to the police. Turn yourself in," he told Radar. "Come home before it's too late."
The heartbroken father revealed to Radar that Sol went out on Sunday, April 14 and he had not seen her since. He immediately reported her missing to police, who in-turn called the Miami division of the FBI.
"The men in suits asked us dozens of questions for many hours," Gardi continued. "I had no idea she was up to something crazy. I believe she has a mental problem – she needs help."
A Columbine student detailed the chaotic scene at Columbine High School on Tuesday after authorities swarmed the infamous grounds.
What a terrifying week for students at Columbine," Kevin G., a freshman at the school, told Radar. "I wasn't born when the shooting happened, but this time of year is always eerie."
"When police swarmed the school yesterday, I saw teachers crying. I felt like I was reliving a nightmare that I had no first-hand experience from. I knew that we'd get threats, and there are always threats," the student continued.
The freshman added that the shooting scare did not feel like a drill.
Saturday, April 20 marks the 20th anniversary of the Columbine shooting. It was one of the deadliest mass shootings in U.S. history.
On that day, armed students Dylan Klebold and Eric Harris went on a mass killing spree on their Littleton, Colorado campus, killing 13 people and injuring another 23 before turning their guns on themselves.