'RHOBH' Recap: Lisa Calls Explosive Fight With Kyle 'Devastating'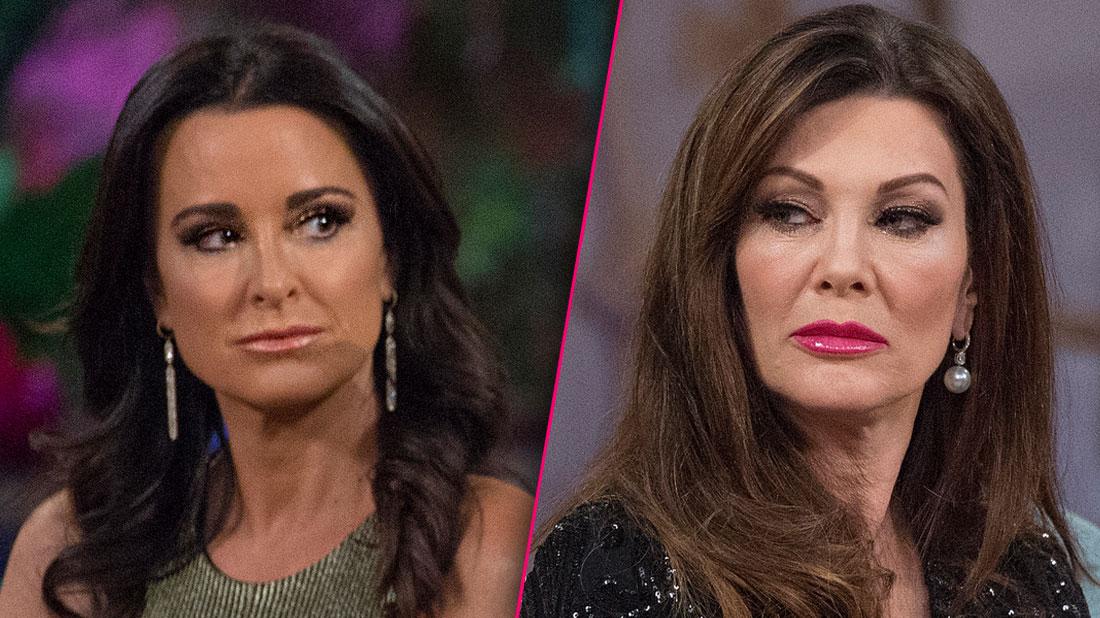 Article continues below advertisement
But in a confessional interview, Lisa put on a brave face, stating she was "happy without" Kyle and Dorit at her birthday celebration.
"It's the first birthday that we haven't been invited but I can't answer for Lisa," Dorit told her husband PK. "I'm the one who should be upset here. Lisa should be calling me."
Kyle admitted to her husband, Mauricio Umansky, that she was "sad" over the discord.
Minutes later Denise ditched Lisa's birthday celebration and stopped by Beauty and Essex in Los Angeles to meet up with the other ladies. Camille Grammer took the lighthearted conversation a bit too far when she began slamming her former sex life with ex-husband Kelsey Grammer.
Article continues below advertisement
"Not like it was ever that hot and heavy!" Camille confessed, adding she doesn't exactly remember sleeping with her ex.
Camille also shared with the housewives that she is an ex-dental assistant and began blasting Lisa Vanderpump's teeth.
"Oh god, before Lisa Vanderpump got her teeth redone I had such an issue with the gums!" Camille told the group. "I was like, 'Honey, you need new caps! Your gum line is receding!' But now they look great. At least you can stand her breath!"
For more housewives drama, tune into The Real Housewives of Beverly Hills on Tuesdays at 9 p.m. EST on Bravo.