Palace Courtiers 'Slam' Meghan Markle For Diva Ways But Harry Is 'Besotted'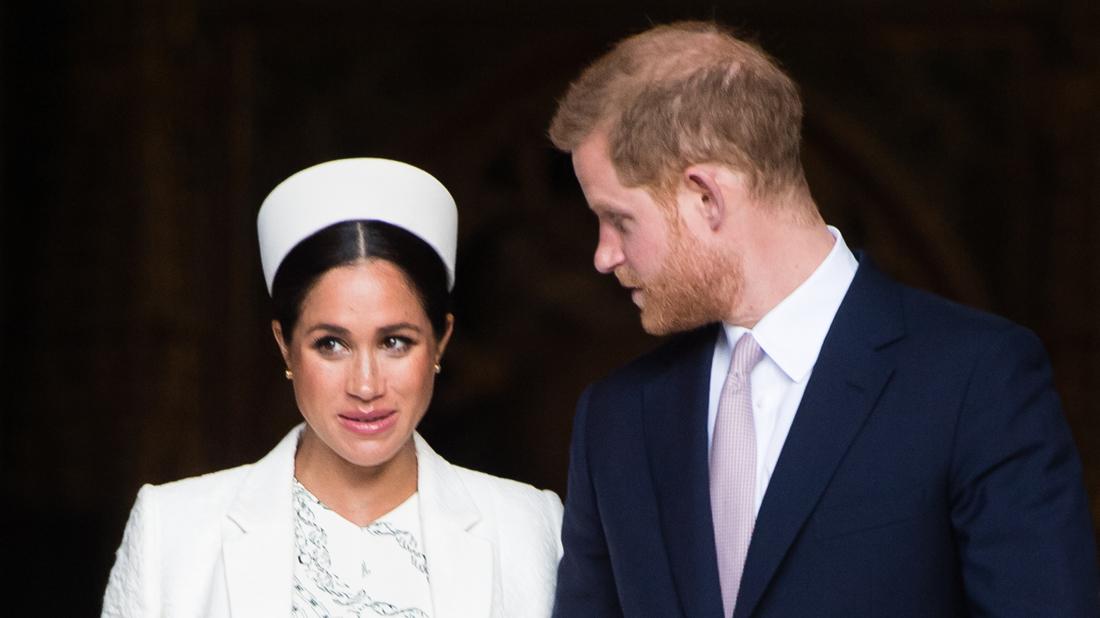 Palace courtiers are reportedly bashing pregnant Meghan Markle for her alleged diva ways.
According to the Mail On Sunday via Tatler magazine, many around Prince Harry's ambitious wife are calling her "Me-Gain."
But Harry, 34, is "utterly besotted" by his love, who is set to give birth to their first child soon, a source said.
As Radar has reported, in royal biographer Robert Jobson's book Charles at 70: Thoughts, Hopes and Dreams, he claimed that before the wedding, Prince Harry, 34, raised his voice and yelled, "What Meghan wants, she gets!"
Article continues below advertisement
Now, the new article claims no one can get Harry's attention because he can't stop staring at Markle, 37, "cow-eyed" with devotion, the insider has said.
The former actress "knows exactly what she wants... she's almost dealing with everything herself and that's dangerous."
Others have accused her of being a "mom-zilla," barking demands.
There's also a new bombshell in the Tatler piece, which claims that although Charles was "fascinated" by Markle when she and Harry were dating, he allegedly told a friend, "I just hope he Harry doesn't marry her."
A British peer source also said that Markle is "trouble. I'm not at all sure it's a good thing."
Gossip from the past is also coming back to haunt the Suits star.
Her former agent Gina Nelthorpe Cowne has said Meghan gave her a "difficult time," giving more fuel to the fire of diva rumors.
A source also said, "She…isn't interested in being girly/fluffy/having silly chats…."
Tatler pointed out that Markle, unlike her sister-in-law Kate Middleton, loves to wear very expensive clothes, "perhaps paid for by Meghan, perhaps by the Prince of Wales."
As Radar readers know, Middleton has recruited a style guru to step up her fashion game amid Markle's finery.
But Middleton has never faced the harsh behavior critiques that Markle has!