Kate Middleton Enlists Help Style Guru Victoria Chadwyck-Healey To Outshine Meghan Markle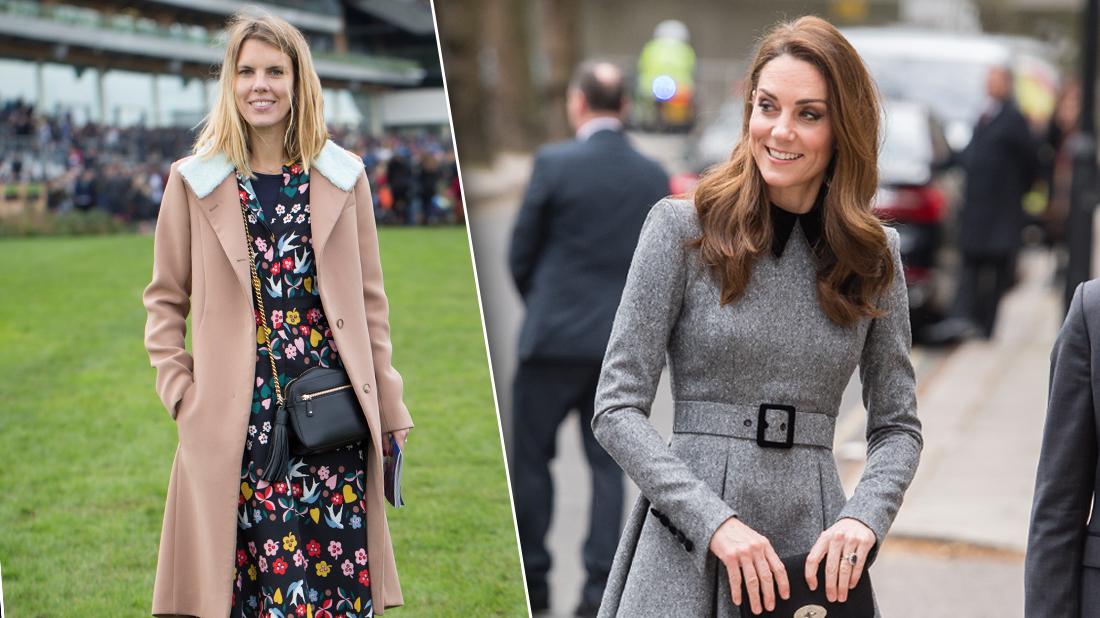 Kate Middleton's fashion choices have been glamorized in recent days and it's all thanks to her friend and new stylist, Virginia Chadwyck-Healey.
According to an article from the UK, the Duchess of Cambridge recruited the former fashion editor to help her step up her looks after her sister-in-law Meghan Markle married Prince Harry.
Chadwyck-Healey, 36, better known as Ginnie, and her husband Oliver attended St. Andrews University with Kate, 37, and Prince William, 36. They were guests at the 2011 royal wedding at Westminster Abbey, where she wore an Emilia Wickstead watermelon pink skirt and a bubblegum pink trapeze-sleeve silk top.
Article continues below advertisement
"To my great surprise, I found myself included in the fashion reviews as one of the "best-dressed wedding guests," Ginnie boasted.
Ginnie, who served as the former editor at Vogue magazine for twelve years, temporarily replaces Kate's stylist Natasha Archer, while she is on maternity leave.
As RadarOnline.com readers know, tension has been brewing between Kate and Meghan.
Meghan, 37, was accused of making Kate cry at a bridesmaid fitting before her wedding to Harry, 34.
MORE ON:
Virginia Chadwyck-Healey