Pregnant Meghan Markle's Diva Demands Put Royals In Danger!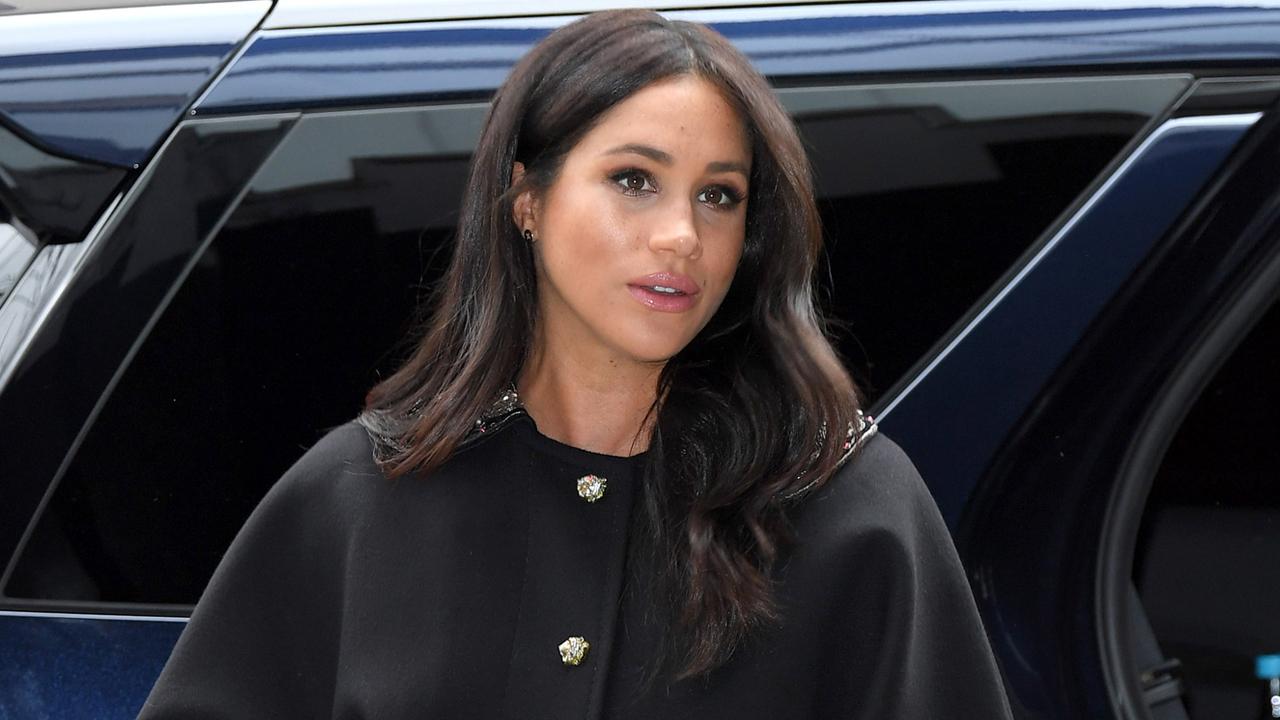 Diva Duchess Meghan has plunged Britain's royal family into a fresh security crisis by demanding more staff be at her beck and call upon the arrival of her first child — after driving away her closest aides with her outrageous antics, according to palace sources.
RadarOnline.com has exclusively learned intelligence agents are now on red alert, as it's feared a frantic recruitment process may inadvertently open palace doors to terrorists and stalkers.
Article continues below advertisement
Sources said Buckingham Palace's weak security has previously been exposed publicly, so they're considered a "sitting duck" — and a single mistake in vetting will put the royal family in grave danger.
"There are so many open positions in all sorts of places at the palace that one slip-up in a background check or an interview could prove disastrous," an insider warned.
The elevated risk comes hot on the heels of revelations that 37-year-old Markle has lost yet another key staffer.
Right-hand woman Amy Pickerill — who used to work for Prince William's wife, Kate — is leaving her assistant private secretary role after only a year in the high-profile post.
Pickerill is the third member of Markle's close team to walk out amid rumors Prince Harry's picky bride had been nicknamed "Duchess Difficult" for being a torturous boss who harasses staff with nagging emails at 5:30 a.m.
Pickerill's defection leaves the Duchess of Sussex in need of replacements for two assistants and a nanny as Markle counts down the days until the birth of her baby.
Article continues below advertisement
"Meghan basically has no close staff left, just before the birth of her child," a source said. "It's causing her huge stress."
Rushed recruitments mean background checks can also be less thorough, according to experts, who said dangerous people could easily slip through the net as a result.
There are currently more than a dozen job vacancies inside Buckingham Palace, and there's also an urgent behind-the-scenes campaign to recruit aides for Markle, Radar's insider noted.
The palace has warned applicants that "criminal records checks and inquiries regarding the right to work in the U.K." may be made.
What's more, wannabe workers are ordered to sign a disclaimer acknowledging they'll face criminal charges for providing false information or serious misrepresentation in their submission.
But a former security adviser to the royal family scoffed at the palace's flimsy efforts.
Article continues below advertisement
"It simply won't deter serious criminals, stalkers or international terrorists highly skilled at faking backgrounds," the expert said.
In 2003, Buckingham Palace and its security chiefs were blindsided and humiliated when an undercover British journalist landed a job as a personal footman to Queen Elizabeth. The mole served breakfast to Her Majesty, senior royals and visiting dignitaries — and even had time to stage photographs in uniform on the balcony of Buckingham Palace.
Radar's source said the stunt has left Markle a "sitting duck" for extremists who'll look to exploit any potential security loophole.
Among the open positions with the royal family is an "IT expert," whose duties will include blocking online trolls who bombard Markle and other senior royals, including the Duchess of Cambridge, with death threats and vile attacks.
"The irony of trying to recruit someone to monitor this abuse is that the candidate could fake a background and end up being far more dangerous than a troll," the insider said.
Article continues below advertisement
Since marrying 34-year-old Harry, the former Suits star has been the target of neo-Nazis, stalkers and ISIS thugs — but trouble was brewing even before they tied the knot.
In one sickening stunt, a racist letter laced with suspected anthrax was mailed to the couple in February 2018 — three months before their lavish wedding.
Intelligence agents have even probed the likelihood of a suicide bomber copping a disguise as a homeless vagrant sleeping outside the newlyweds' love nest at Kensington Palace.
"The royals have improved their aggressive approach in uncovering potential dangers," an insider said. "But it only takes one mistake and history could be changed forever."