Meghan In Labor? Markle's Best Friend & Royal Baby Godfather Rushes To London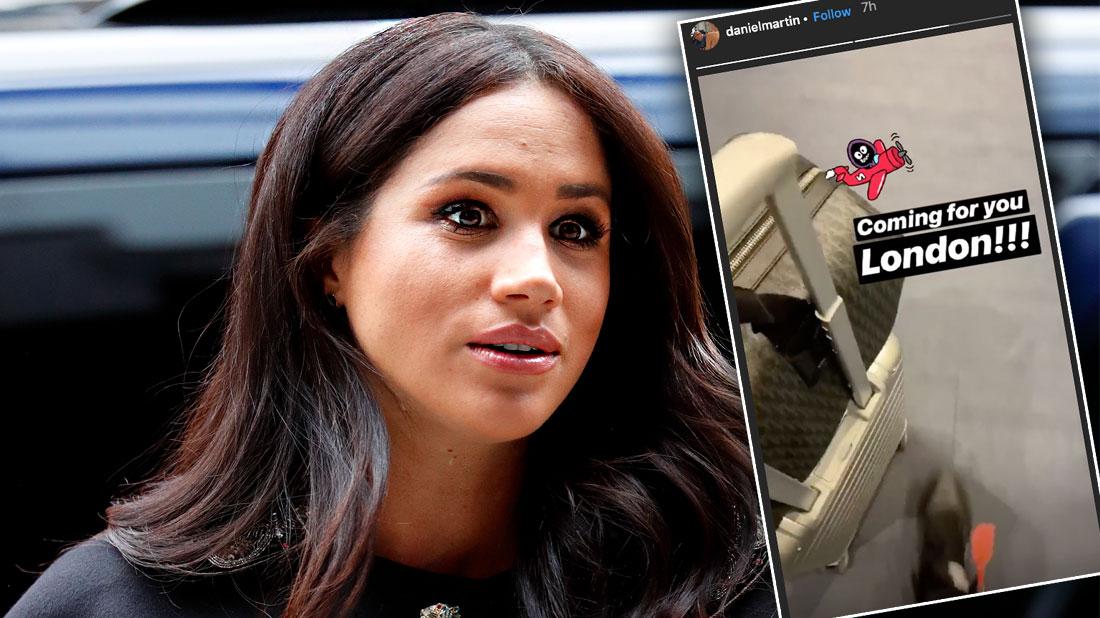 Is Meghan Markle in labor?
This Tuesday night, the Duchess of Sussex's best friend, go-to makeup artist, and royal baby godfather was seen catching a late flight to London!
"Coming for you London!!!" Daniel Martin captioned an Instagram Story shot of him walking around the airport with his luggage.
He then shared a snap of his lovely pre-flight dessert.
"Dinner?" he wrote, while tagging British Airways First Class.
Article continues below advertisement
Now, an insider told Radar he is being drafted in to sort Meghan's makeup for her Instagram debut with her child, as well as for the official royal photos.
"Meghan wants to share her first baby picture on Instagram so will want Daniel to help with that," said the source.
Daniel may even have an extended stay in the U.K. for the baby's christening!
"She'll also have to at some point do an official royal portrait and she loves his work so has asked him over to sort that," the insider continued. "It all points to a possible early labor for her."