Hippy Love! Meghan Markle Inspires Prince Harry To Live 'New Age' Lifestyle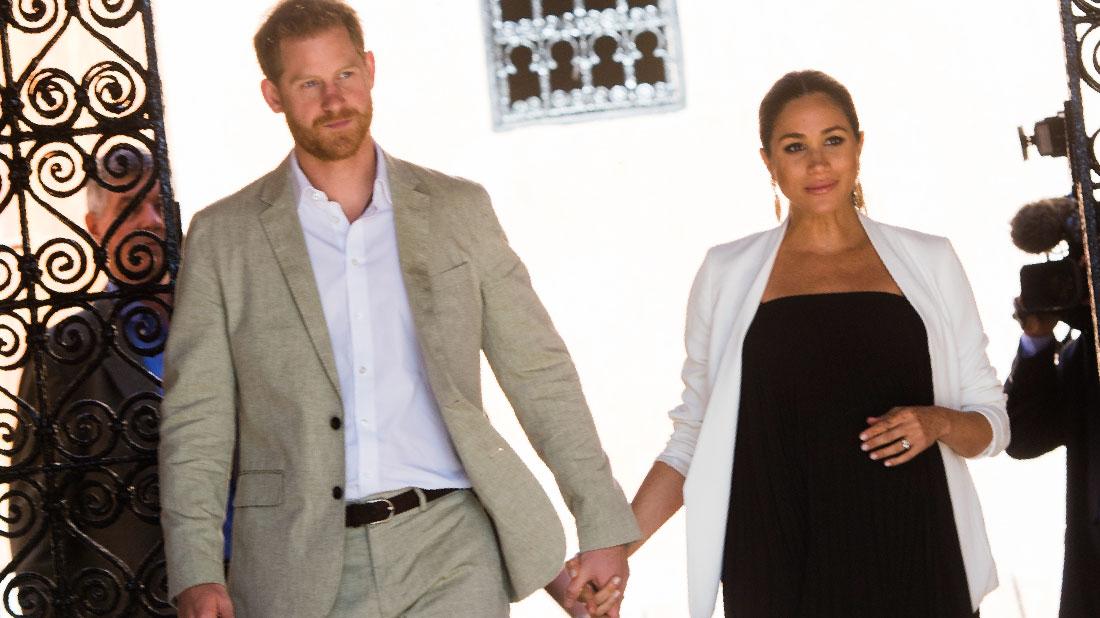 Meghan Markle is inspiring her husband Prince Harry to live his best 'New Age' lifestyle.
The former American actress is having a big influence on the former Royal rebel.
The couple is preparing to welcome their first child together later this month and they are determined to live a healthy lifestyle.
And the latest evidence of this 'New Age' POV came after they were spotted leaving a Notting Hill wellness shop.
Article continues below advertisement
The hippy store offers 'energy healing' and meditation with 'singing bowls'.
The famous couple has also reportedly recently stayed at the health conscious Heckfield Place hotel in Hampshire.
It boasts an organic ethos, a yoga studio and a spa offering 'all-natural treatments', and holds mind-expanding talks on subjects such as 'How the world thinks'.
Harry and Meghan stayed in the $13,000 -a-night 'Long Room' for three nights on their recent 'babymoon', though it's not known if the couple were charged for their stay.
The 480-acre estate boasts its own organic farm, presided over by celebrity chef Skye Gyngell — its produce is used in the hotel's restaurants.
The rooms have sweet-smelling rush matting sourced from the river Ouse, and the spa has a 'holistic wellness programme'.
Even the pigs are spoiled with tea tree shampoo.
It is understood that they had been introduced to it by their friend Misha Nonoo.
Just like her mom, Doria Ragland, Meghan is a big fan of yoga that she has introduced her husband to since they got married last summer.
Article continues below advertisement
In addition she also has been undergoing acupuncture and regularly meditates as she prepares for the birth of their first child.
While she has also adopted healthier organic foods to their daily menu for both her and Harry to enjoy as part of their regime.
Prince Harry has also given up alcohol and smoking to support his wife in her healthy ways.
The couple are thought to have took the advice of a nutritionist when preparing for their wedding.
The pair now make their her own juice and love avocado on toast, and roasted cauliflower instead of fatty foods.
'New Age' Meghan has counted Dhru Purohit and Dr Alejandro Junger, the founders of U.S. health and wellness company The Clean Program (based around a 21-day nutritional cleanse), as her 'wellness coaches' in the past too.