Briana Renee's Nightmare: Ex Matt's Sexual Abuse Trial Moving Forward, To Begin In June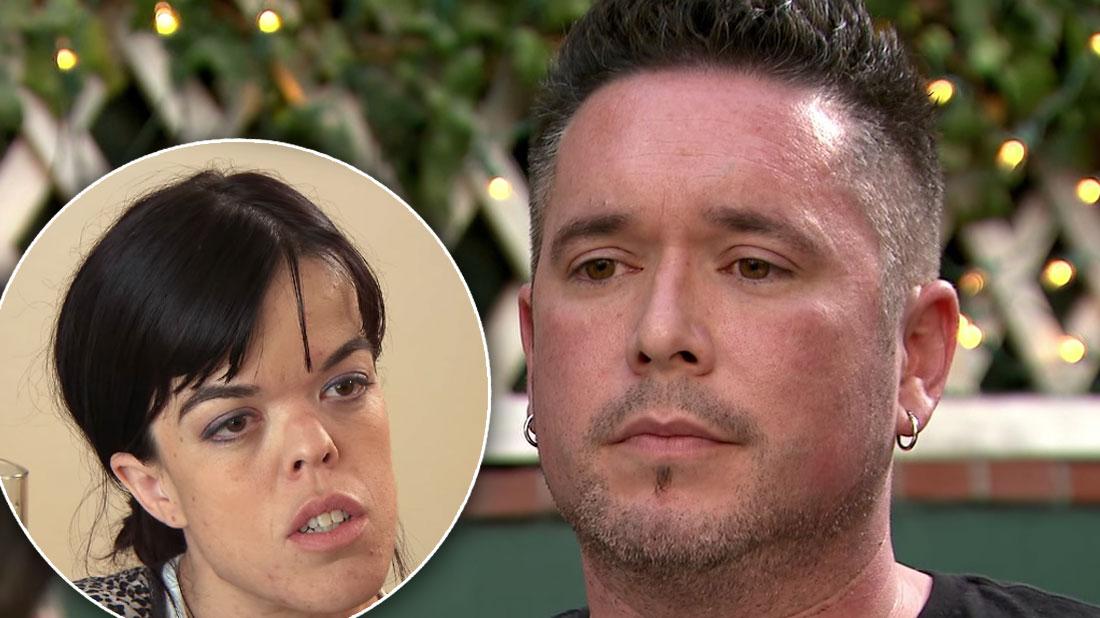 The sexual assault case involving Briana Renee's estranged husband Matt Grundhoffer has a mediation date set, but it appears the former Little Women: LA stars may still be called to testify in court. RadarOnline.com can exclusively reveal the trial is moving forward.
In a Pretrial Order filed on Friday, April 26, the trial date is set for Monday, June 3.
The order includes various deadlines, such as briefs to be filed two days prior to trial, exhibits to be filed the day of trial and more.
Article continues below advertisement
As Radar reported, mediation has been scheduled for May 8, 2019.
"Should your case settle at any time prior to your trial date, you should immediately file a 'notice of settlement' in conformance with the format provided in the local rules and notify the Judicial Assistant," the court papers read.
But it appears the Plaintiff and Defendants may have trouble settling the case in mediation.
As Radar readers know, the alleged victim sued State of Washington; Department of Social and Health Services; and Child Study and Treatment Center on June 4, 2018. She claimed Grundhoffer engaged in a sexual relationship with her when she was a minor patient at the facility in 2009. He worked as a counselor at the time.
In Grundhoffer's August 2018 deposition, he claimed he has not been in the Plaintiff's presence since she left the Study Treatment Center as a minor. He claimed their sexual communications occurred after she left CSTC and that they never had a physical sexual relationship.
"It was long after I worked there," he said about their sexual communications. "And to my knowledge, from what she told me, she was no longer a patient. She was an adult."
Article continues below advertisement
Grundhoffer claimed she sent him pictures of herself "topless" and in "underwear." He admitted he sent her "naked" photos through Facebook and possibly text.
A November 22, 2015 message read, "You remember how hard you got me? Pre-c*m on my fingers and in your mouth." It was sent only months after he married Renee, 35, in April 2015. He admitted to writing the message.
Despite the message, Grundhoffer insisted "no physical encounters happened" and that it was all "fantasy."
On Monday, April 22, the Defendants responded to the Plaintiff's Motion for Partial Summary Judgment.
"There are disputed facts as to whether or not any sexual contact or sexually motivated speech or communications occurred while Plaintiff was at CSTS," the court papers read. "Both Plaintiff and Mr. Grundhoffer acknowledge that in 2015, more than 5 years after Plaintiff left CSTC, there was consensual sexual communications between these two adults, for which Plaintiff is making no claims. Later sexual communications between consenting adults does not establish any inappropriate conduct or contact while Plaintiff was a minor patient at the CSTC."
Article continues below advertisement
The discussion of sexual messages between the two occurred after the Plaintiff left CSTC. The Defendants also claim there are no witnesses or evidence to support the conduct.
The Defendant is asking for the issues to be decided by the trier of fact, which is a judge or jury.
As Radar reported, both Grundhoffer and Renee have been listed as primary witnesses.
"Briana R. Kealiher has knowledge of, and will provide testimony regarding the sexual abuse sustained by Plaintiff," the court papers read. "Plaintiff expressly reserves the right to call these witnesses as part of her case and further expressly reserves the right to determine whether she will call one or more of the following witnesses as trial witnesses at the time of trial."
Renee filed for divorce from Grundhoffer in November 2017 after he was involved in multiple sexting scandals.
She later filed a request for a domestic violence restraining order against him for her and their son Maverick in December 2017.
In the restraining order, she claimed she found graphic sexual messages between Grundhoffer and another woman that allegedly involved bestiality and the proposal of sex acts with minor children, including the proposal of involving sex acts with his minor child from a previous relationship.
The restraining order was granted for five years. The case remains ongoing.