LAPD Mourn Nipsey's Tragic Death, Beg Public For Help In Locating Killer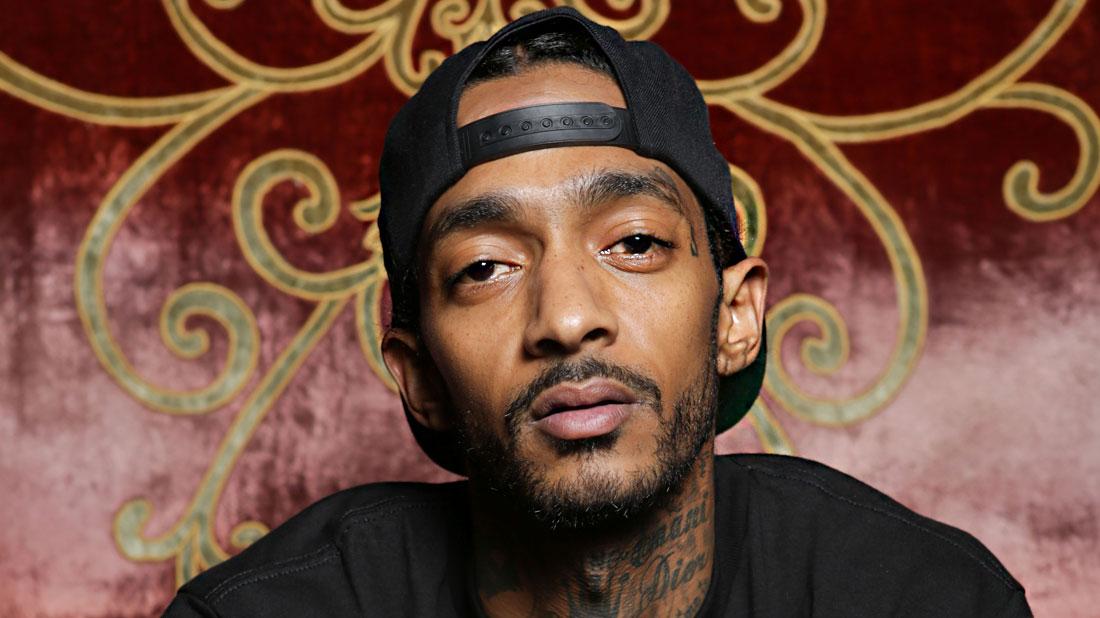 Two days after rapper Nipsey Hussle was shot to death outside his Los Angeles clothing store, the LAPD held a news conference to give new details about the devastating incident.
"Nipsey Hussle was an artist who touched our city and the lives far beyond the City of Angels," Los Angeles mayor Eric Garcetti told the media this Tuesday, April 2 at 11:30 a.m. ET. He added that the Grammy nominee's death "has sent shockwaves across this city, and across the globe."
Article continues below advertisement
Garcetti called the late rapper a brilliant artist and "tireless advocate" for young people in the city.
The mayor also mentioned that while Nipsey Hussle's killing was particularly devastating, 11 other innocent lives were also taken in the area last week.
As of now, investigators are still searching for Hussle's murderer, who police believe to be 29-year-old Eric Holder. During the conference, the mayor asked the public to keep an eye out, and help them locate the suspect.
Garcetti said Hussle spent his life creating opportunities for people of color, and while he was death is infuriating, "the absolute worst way to pay back Nipsey's loss is with more violence."
"We know there is much more love than hate, love than violence, out there," he said.
As RadarOnline.com readers know, Hussle was set to meet with the LAPD to help stop gang violence and create a better dynamic between the police and the inner community this Monday, April 1, just hours after he was brutally murdered.
Article continues below advertisement
"We lost an extremely bright light," said a council member, describing the beloved "Racks In The Middle" rapper as a "shining example of the best of what we can be."
He said at some point in his life, Hussle decided he was going to be part of the solution and became committed to keeping his community clean and safe.
"He spent half-dozen years trying to carry out that mission while he built a very successful music career," said the council member, adding that he worked "closely with the city to save lives and help."
"None of us are safe until all of us are safe," he added, quoting one of Hussle's hit songs: "Bullets don't have names, and as long as they're flying, all of us are in danger."
"We continue to celebrate his legacy," he said, adding that the LAPD will carry on with their plan to abolish gang and gun violence.
Supervisor Mark Ridley-Thomas was next to speak. Mourning Hussle's death, he described the violence going on in Los Angeles today as "intolerable."
Article continues below advertisement
LAPD Chief Moore described the killing as "another senseless homicide" of someone who was only doing his best to help.
He said that over the last three weeks, gang-related violence and shooting violence have risen in South Los Angeles and have particularly impacted African American men.
Hussle, he said, was one of the city's "peace-makers."
"Nipsey Hussle represents the enormity of the lives that we have lost," Moore continued. "I am devastated… because that is a voice that was trying to help in his community."
Investigators are still searching for Holder, the suspected killer who was caught on surveillance cameras approaching Hussle with a gun and fleeing the scene.