Nipsey Hussle Shot Dead Hours Before Scheduled Meeting With Police Over Gang Violence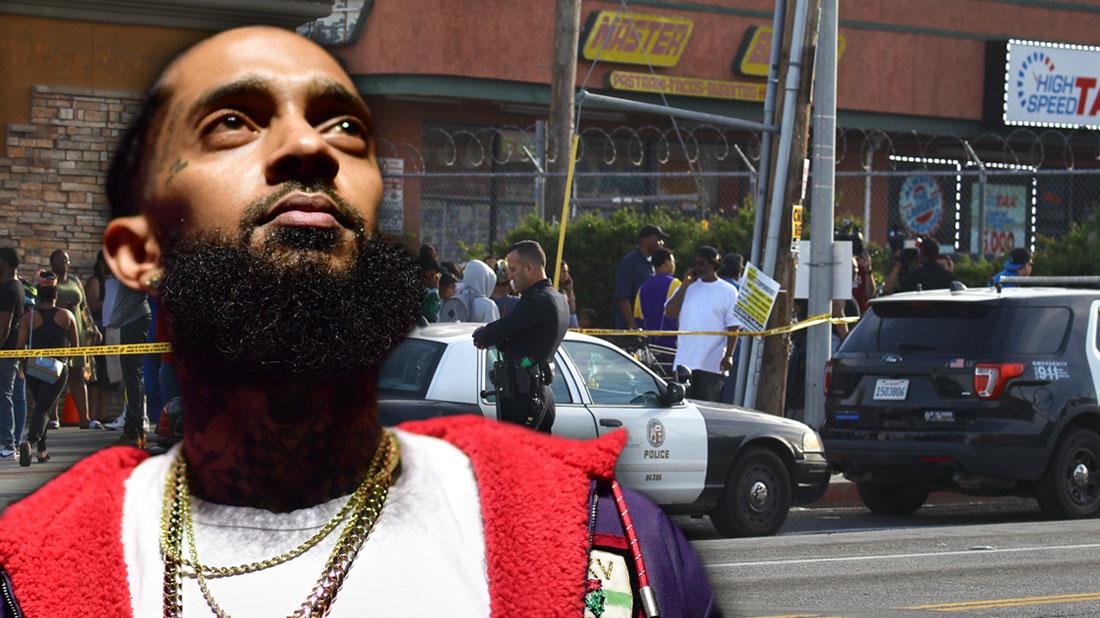 Rapper Nipsey Hussle was shot dead outside his clothing store in Los Angeles, hours before he was scheduled to meet with police to discuss gang violence.
As RadarOnline.com has learned, the 33-year-old was gunned down on the street moments after greeting fans and posing for photos.
His latest tweet was "Having strong enemies is a blessing."
Hussle, whose real name was Ermias Asghedom, was among three people shot outside the Marathon Store this Sunday, March 31, at around 3:20p.m.
Article continues below advertisement
"We (@LAPDChiefMoore and I ) were meeting , at the request of @NipseyHussle with him and @rocnation tomorrow at 4pm to talk about ways he could help stop gang violence and help us help kids. I'm so very sad," tweeted L.A. Police Commissioner Steve Soboroff after the Grammy nominee's death.
Nipsey was shot multiple times. He was given CPR on the scene and rushed to a nearby hospital, where he was pronounced dead.
Eyewitnesses saw a black male fleeing in a car after the shooting. Police are investigating the crime.
After growing up in an environment plagued with violence, Nipsey made a name for himself in the music industry and recently became a community organizer in South L.A.
In his last days, he was working with the Destination Crenshaw arts project and had opened a co-working space called Vector 90 in Crenshaw so young people could be tutored in subjects like science, technology and math.
Article continues below advertisement
Following his passing, celebrities, fans and pals took to social media to voice their grief and honor his legacy.
"Tonight's homicide in South LA represents the latest loss in a troubling surge in violence. Since last Sunday 26 victims have been shot & 10 homicides—that's 36 families left picking up the pieces. We will work aggressively with our community to quell this senseless loss of life," tweeted Michel Moore, LAPD chief of police, this Sunday.
The beloved rapper is survived by son Kross and daughter Emani.
R.I.P. Nipsey Hussle.