Roger Who? JWoww Moving On With 'Handsome' 24-Year-Old Amid Divorce From Mathews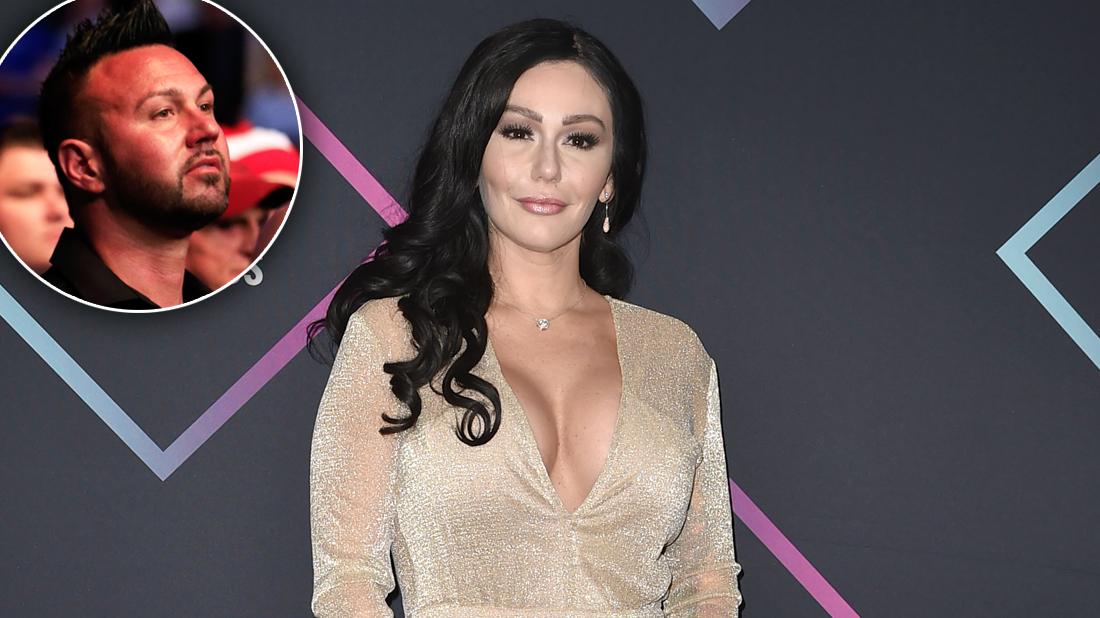 JWoww's got a hot new man!
This Wednesday, April 24, the Jersey Shore star spilled the news of her secret boyfriend during the live podcast of "It's Happening with Snooki & Joey."
"24," JWoww, 34, told the audience at Count Basie Center for the Arts in Red Bank when asked her boy toy's name.
"24 is 24," she continued. "We're filming Jersey Shore right now and we nicknamed him '24'."
RadarOnline.com readers know the reality star has had a rocky year. Over the past few months, she and husband Roger Mathews have gotten into very public arguments about their marriage, mostly on social media. JWoww kicked her baby daddy out of the home they shared together and even got him arrested after a nasty feud over their romance and their two children.
Article continues below advertisement
Though Roger, 43, has continually said he wants to save their relationship and keep their family together — despite his wife's abuse claims against him — JWoww seems to be just fine without him. She is even demanding full-custody of daughter Meilani, 4, and son Greyson, 2.
"I wish it was over but it's not so I decided to move on and I moved on with a 24-year old," JWoww said. "Life is a f***ing roller coaster but it's very enjoyable. I'm living my best life right now."
Though JWoww refused to disclose her hunk's name, she shared a steamy snap of them cuddling on her Instagram just hours after revealing their relationship.
"He's very handsome, by the way," Nicole "Snooki" Polizzi said about JWoww's boyfriend. "Jenny has been going through some s**t but I've never seen this girl more happier and more herself than this moment right now."