Springing A Leak! Julian Assange Lived In Squalor Before His Embassy Ouster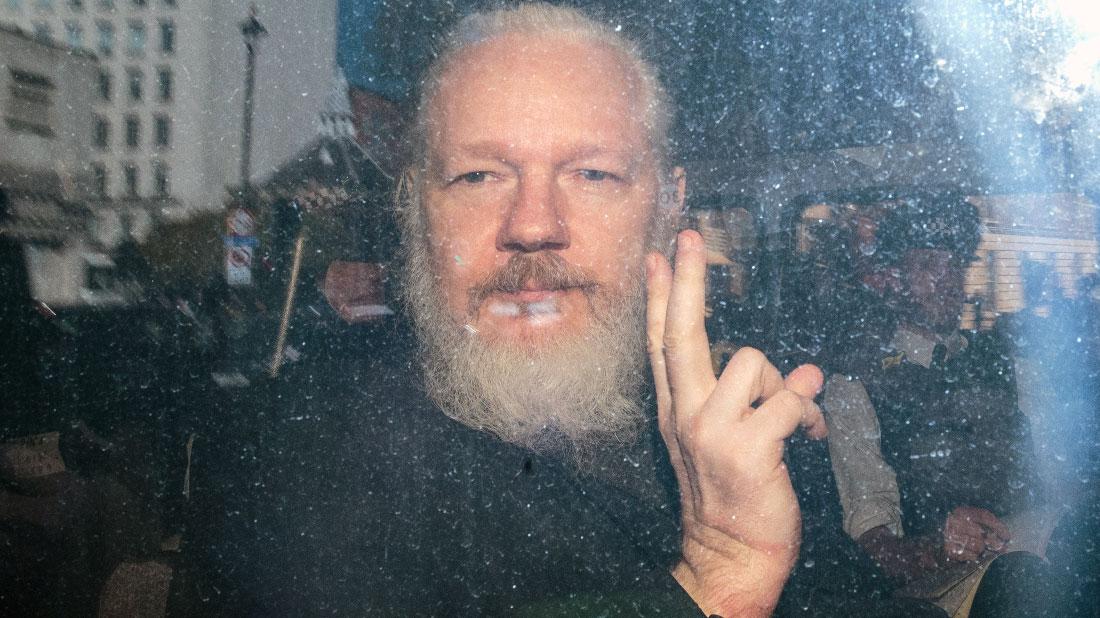 Julian Assange was a reportedly a disgusting guest in the Ecuadorian embassy in London before his ouster.
As the Daily Mail has claimed, the Wikileaks co-founder who lived in the embassy for seven years before being arrested on Thursday, April 11, 2019, had lived in squalor.
According to the report, Assange, 47, outraged embassy staffers with his gross personal hygiene, arrogance, and paranoia.
The Mail said Assange stuffed his soiled underpants down the toilet in a fit of rage and smeared his own excrement on a wall.
Article continues below advertisement
Assange dangerously left an electric stove on, and ignored repeated warnings not to leave half-eaten meals and unwashed dishes in the kitchen, embassy workers have contended.
After Assange allegedly refused to clean up his pet cat's messes, staffers threw the animal out of the embassy.
In a dramatic twist for the alleged hacker, Assange was arrested and placed in police custody last week in London for allegedly breaching bail conditions in December 2010.
Before the Australian native's arrest, he had been under the protection of Ecuador as a refugee.
After Assange, shouting and wearing handcuffs, was hauled out of the embassy, Ecuador's UK Ambassador Jaime Marchan said, "When Assange wanted to be unpleasant he put excrement on the walls and underwear with excrement in the lavatory. We had to remind him to flush the toilet and clean the dishes. He had to be reminded of normal standards of behavior all the time. He would always leave the cooker on."
Article continues below advertisement
Assange's future is now unclear. He could be extradited to the United States for computer hacking.
According to the ambassador, Assange often broke "hygiene protocol."
The Wikileaks co-founder claimed he had a "stomach sickness" and railed against people infringing on his privacy.
Assange was also said to have skateboarded and played soccer in the corridors.
He demanded – and got – a bigger bedroom.
Marchan said, "He played loud music because he said it stopped anyone listening in. It was impossible for us to work."
He believes Assange shouldn't have been granted refuge in the first place.
"We have proved Ecuador respects human rights but he didn't comply with his obligations. He is very selfish. I told him, 'One day you'll realize how much Ecuador did to protect you.'"