Joe Giudice's Family 'Saddened' By Deportation Appeal Denial: 'It's A Nightmare'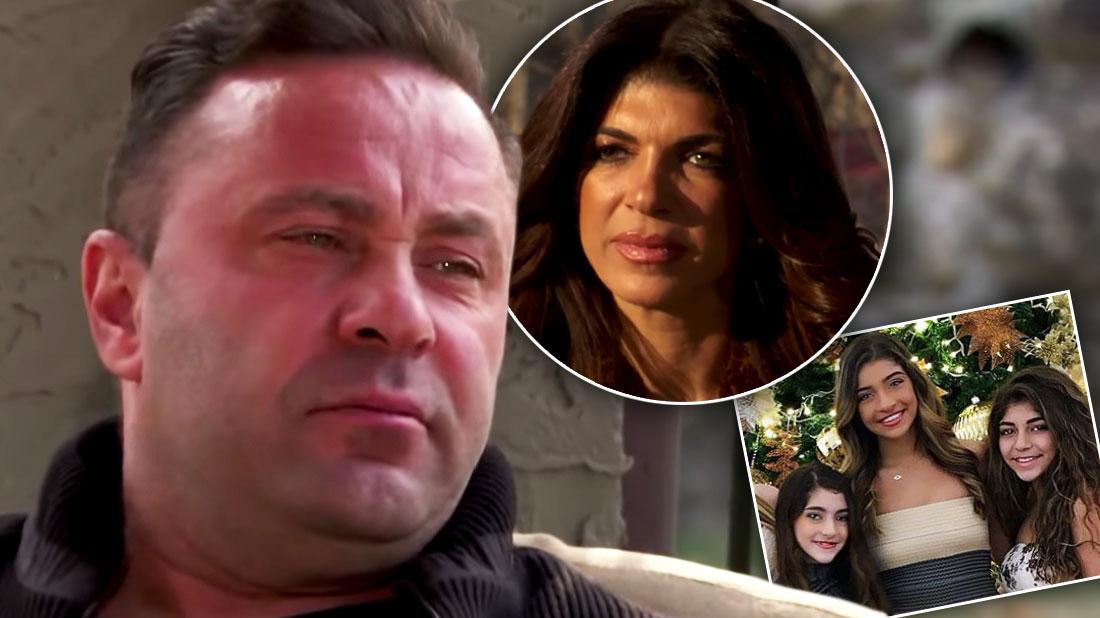 Joe Giudice's family is heartbroken over ICE's ruling to deny his deportation appeal. Now, wife Teresa Giudice's cousin-in-law Rich Wakile is exclusively revealing to RadarOnline.com the family's disappointment over the decision and their plans to visit the Italy-bound felon.
As RadarOnline.com confirmed, the Board of Immigration Appeals dismissed the case on April 11, 2019.
"I thought for sure the appeal would work," Rich told RadarOnline.com. "I'm saddened. Being forced to be somewhere without your family, that's the nightmare. This is a terrible thing. This poor guy. What a shame. It's a big loss."
Article continues below advertisement
Rich, who has communicated with Joe via text while he was serving a 41-month prison sentence for federal fraud charges, vowed to visit him in Italy.
"It isn't the worst place to be," he said. "We travel to Italy quite a bit. My wife and I, we visit her family. We'll meet again in Italy."
He also said Joe, 46, will "be fine" in Italy, as he "has family there."
Despite Rich and his wife Kathy's falling out with Teresa, he would be open to bringing the couple's four daughters Gia, 18, Gabriella, 15, Milania, 14, and Audriana, 10, to Italy with his family.
"We would be willing to do anything for the girls," he said "Those girls are family to us regardless of the relationship. Gia is a mature young lady, she's not going to abandon her dad. The year they spent with their dad while Teresa was in prison, I'm sure there was a bond even stronger created then."
He continued, "I'm sure the kids will make it their goal to visit him often. They do love their father. He's always been a great dad to them. They're old enough to know he's made mistakes, but he's still their dad. He loves them very much."
Article continues below advertisement
As for divorce rumors surrounding Teresa and Joe, Rich said, "Let's see what happens."
Despite Teresa and Joe's relationship issues, Rich insisted the RHONJ star will "absolutely visit."
"That's the father of her children," he said.
As RadarOnline.com reported, Teresa, 46, was caught holding hands with a 26-year-old man during a getaway to Miami in February. She recently admitted she would leave her husband if he were deported.
A source told RadarOnline.com she will file divorce papers when he's kicked out of the country.
As RadarOnline.com exclusively reported, an immigration judge ordered Joe to be deported in court on October 10, 2018.
He filed an appeal in November, just days before the deadline.
After his March release from federal prison, he was immediately transferred to ICE custody. He's spent the last month in the Clinton County Correctional Facility in Pennsylvania.
Fortunately for Joe, an ICE spokesperson told RadarOnline.com there is a possibility he can appeal the decision. His lawyer confirmed he already appealed the appeal denial.
Rich is hopeful his cousin will be okay if the appeal is denied again.
"He's made it here," he said. "He'll make it there too."