On The Rocks? Jazz's First Boyfriend Reveals Long Distance Strained Relationship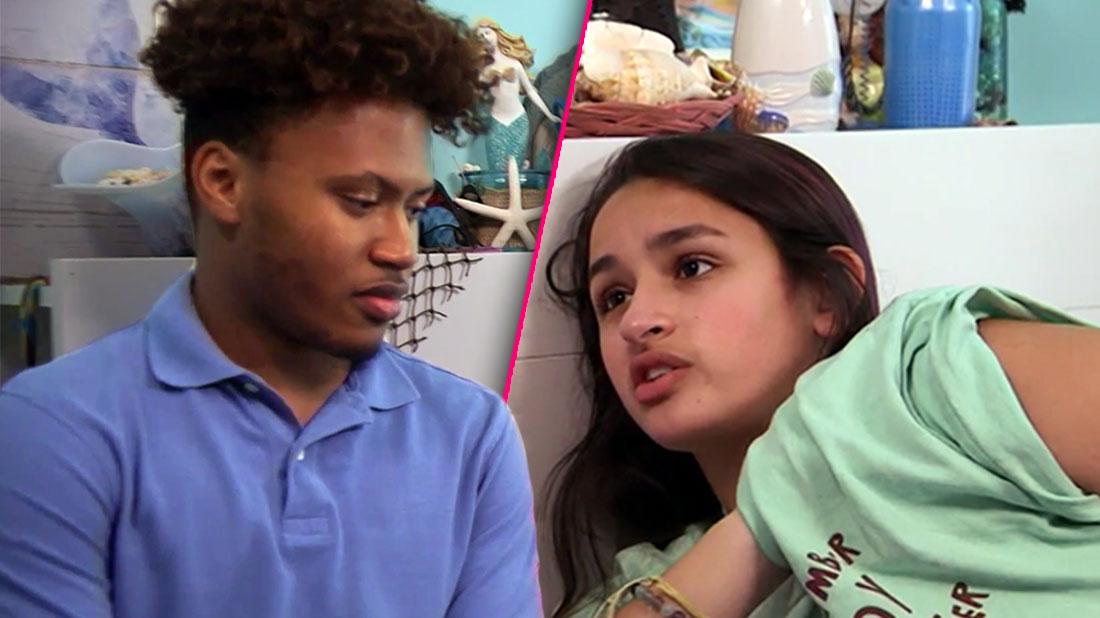 Jazz Jennings' boyfriend exclusively revealed to RadarOnline.com that long distance has placed a strain on the young couple's relationship.
Fans were shocked when Ahmir Steward, 19, was introduced on TLC's I Am Jazz earlier this year as the trans star's first-ever boyfriend. While Jazz and her family reside in Florida, Ahmir has a family of his own whom he lives with in Philadelphia, Penn.
The most recent addition to I Am Jazz's cast revealed to RadarOnline.com that his relationship with Jazz has taken a hit because of the thousands of miles between them.
Article continues below advertisement
"I'm pretty sure me not living in Florida was an issue at times," Ahmir explained to RadarOnline.com.
"Long distance is hard, especially for your first relationship," Jazz's boyfriend added, placing himself in Jazz's shoes.
As RadarOnline.com readers know, Jazz underwent a major gender confirmation surgery – something she had always dreamt of – in 2018. Ahmir is the first man she's dated.
The Philadelphia native revealed to RadarOnline.com that Jazz is not the first person he's dated – but stressed their relationship is "completely different."
"I love Jazz. I don't really know how to explain it," said Ahmir.
As RadarOnline.com reported, Ahmir has become an advocate of mental health, having dealt with suicidal thoughts himself. The 19-year-old said he tries to connect with followers on his social media accounts to get across how important it is to be open about it.
Ahmir also revealed to RadarOnline.com just how often he had the chance to see Jazz during filming. The season has since wrapped.
Article continues below advertisement
"I saw her every month for about two weeks when we were filming," Ahmir said. "That started in August 2018 and went into January 2019."
Filming took place primarily in Florida and New York, the boyfriend explained. Now, however, he has since enrolled into college in Pennsylvania and doesn't have travel plans to see Jazz anytime soon.
"In January I started school so I have to be there," said Ahmir.
Fans have speculated that the young couple have split since the show ended. Ahmir said he did not feel it was "anyone's business" to discuss their relationship.
The two still communicate over the phone and Ahmir plans to see Jazz in person after his semester ends, he said.
Despite the distance adding extra pressure on the young couple, he still is able to lean on her for support.
"There's a relationship factor but there's always that friendship. When I really need her she's just there," he said.