Jazz Jennings' Boyfriend Reveals Depression Battle After Bullying In First Interview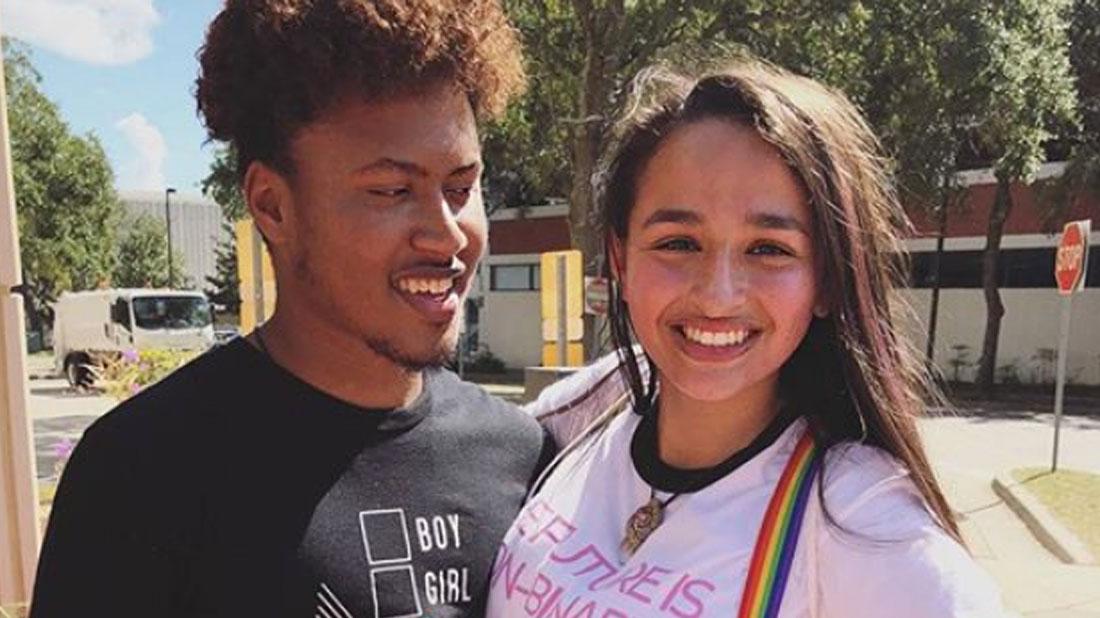 Article continues below advertisement
Jazz's boyfriend is a Philadelphia, Pennsylvania native. In addition to being an LGBTQ activist, he identifies as "non-binary," meaning he does not identify as male nor female, Ahmir explained.
Ahmir defended his relationship with the mega reality star. He explained the two unexpectedly fell in love, adding the relationship has been "real" from the start.
But shortly after Ahmir was introduced to the world, he noticed negative comments on his Instagram account from strangers.
"I've seen comments where people say, 'He's creepy, he's weird,' and that really had a huge affect on me when I first saw that," Ahmir said.
"I was portrayed a certain way and the fans would take it how they want and would bash me online," he continued.
Ahmir told RadarOnline.com that although he did appear on the show, viewers didn't get a chance to see all sides of him.
"You don't know that person. You know whatever is edited into that episode and shown to you," he said.
Article continues below advertisement
Jazz's own brother Sander, 20, even recently revealed how the spotlight is tough.
Months after filming for I Am Jazz wrapped, Jazz's boyfriend struggled with his mental health, he revealed. At times, his depression worsened and he went through a period where he contemplated suicide.
"My mental health got worse," Ahmir said. "When you have these issues, it can be pretty much anything at anytime and you just start panicking about it."
"Then I was having a suicidal time. I was in and out of hospitals," he explained.
Ahmir currently attends college and is working towards a degree in liberal arts and social sciences. Being featured on his girlfriend's reality show and maintaining a steady school schedule have kept him busy – but he still is working on bettering himself.
"I have a few journals to write in. I go to therapy," he explained.
Article continues below advertisement
As for his love life, Ahmir said Jazz has offered him steady support.
"Jazz has literally changed my entire life," Ahmir told RadarOnline.com. "Without Jazz, I don't know if I would even be in school in this moment. She motivated me. She still motivates me to this day. She tells me I can do anything I set my mind to – she tells me that a lot."
As RadarOnline.com readers know, rumors have swirled that the couple have recently split. Ahmir said he wanted to remain silent on the topic for the sake of their personal lives.
"A lot of people feel entitled to know these things," Ahmir explained. "I never want to address it because I don't feel like we have to tell the world our business."
Ahmir said he is still working through his mental health battle. Although social media is often where trolls spew their hate, he said Instagram has become a way he has connected with others.
"I started getting a lot of direct messages from people because of my mental health stuff," he said. "People said me addressing it helped them. Even though I'm going through my own struggle, if I can help somebody, that feels good."