Don Lemon Announces Engagement To Much Younger Boyfriend Tim Malone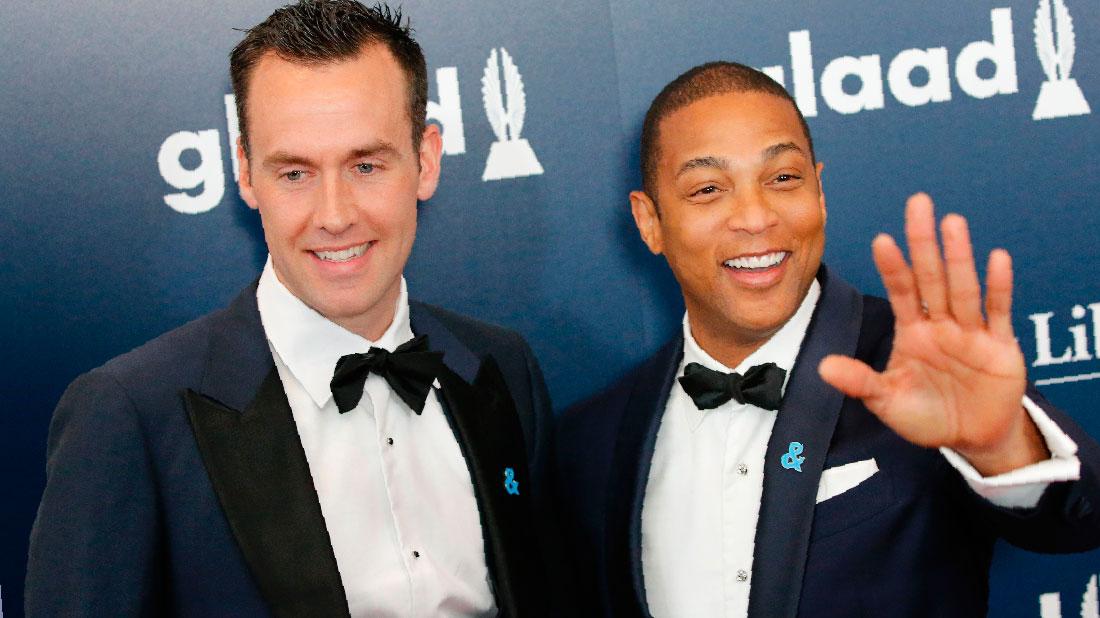 CNN anchor Don Lemon just got engaged to his real estate agent boyfriend Tim Malone!
They are head over heels in love even though there's a big age difference.
On Saturday, April 6, 2019, the news star, 53, made the emotional announcement that Malone, 35, had surprised him with a proposal.
According to Lemon's Instagram post, Malone popped the question on his own birthday, incorporating the couple's dogs, Boomer and Barkley.
Article continues below advertisement
Lemon wrote as a photo caption, "He gave me a present on his birthday. How could I say no?" Displayed dog tags sweetly read, "Daddy, will you marry Papa?"
Malone also shared the news on his Instagram page, writing "He said YES!"
Lemon and Malone have been dating since summer 2016.
They shared an on-air kiss during CNN's New Year's Eve coverage last year.
The CNN star's engagement is happy news after Lemon's sister died in 2018.