Alleged Scam Artist Elizabeth Holmes Plans To Wed Hotel Heir Despite His Parents' Ire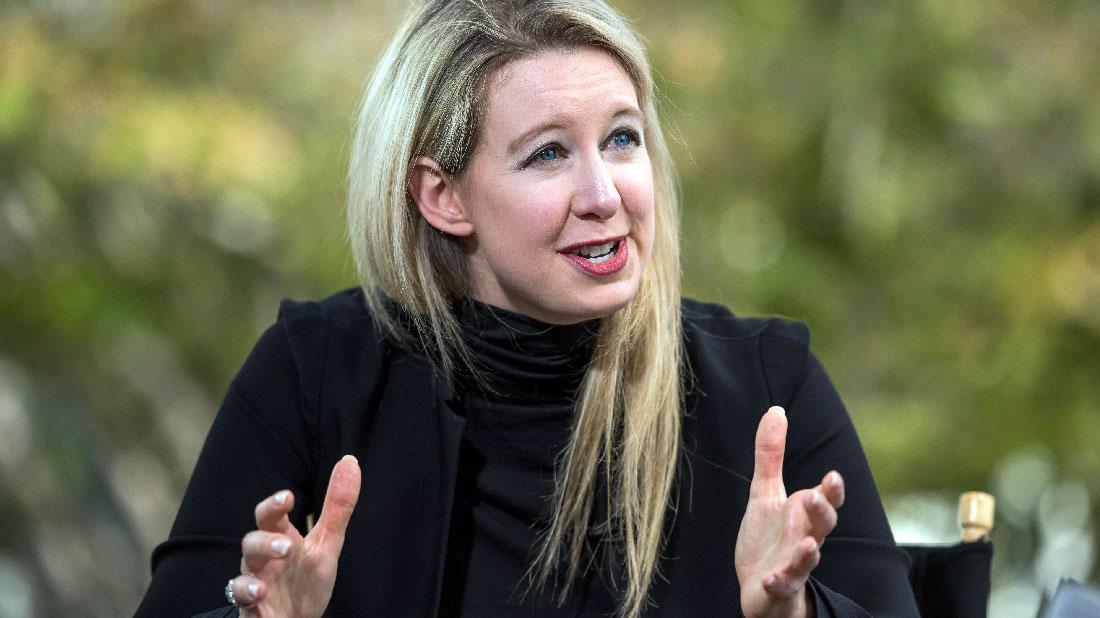 Alleged fraudster Elizabeth Holmes, who founded the medical company Theranos, is planning to wed hotel heir Billy Evans.
But his horrified parents don't like the idea at all! sources told the New York Post.
Blonde beauty Holmes, 35, is facing 20 years in prison.
In June 2018, a federal grand jury indicted Holmes and former Theranos chief operating officer Ramesh Balwani on nine counts of wire fraud and two counts of conspiracy to commit wire fraud for distributing blood tests with falsified results to consumers.
Article continues below advertisement
Holmes, who hoped to be as successful as her Apple idol Steve Jobs, claimed that Theranos had revolutionized blood testing by using just a finger prick's worth of blood.
But investigators have alleged that the whole system was a giant scam, and could have put people's lives in danger with inaccurate blood tests.
She now has nothing after once boasting a net worth of $4.5 billion.
But Holmes, who will soon go on trial, has moved on with her personal life by getting ready to wed Evans, 27.
She met Evans at a Bay Area California party in the summer of 2017.
Now an insider has told the New York Post, "The wedding invites were sent out about two weeks ago," after their recent engagement. "Billy gave her his MIT signet ring."
"He could snap his fingers and have a triple-A diamond engagement ring instantly if he wanted to. But if you give her some extravagant ring, it could end up owned by the feds if she has to give up her material possessions," the source said.
Article continues below advertisement
Notorious Holmes is the subject of John Carreyrou's book Bad Blood, as well as a recent HBO documentary, "The Inventor," the podcast "The Dropout," and a recent ABC 20/20 expose.
Sources told The Post that Evans' socially prominent parents, William and Susan — who own three top hotels in Southern California, including The Lodge at Torrey Pines in La Jolla — are shocked by their son's decision to marry Holmes.
"His family is like, 'What the f–k are you doing?' It's like he's been brainwashed. He says, 'The media has it all wrong about her,'" an insider said.
"He's had a lot people very close to him sit him down and have a talk," the source said.
Those close to Evans allegedly have told him, "This could be the biggest mistake you'll ever make."
Evans, his family and Holmes did not respond to requests for comment from The Post.
"It's kind of like Billy is her shiny new toy. She's super enthusiastic about being with him," the source claimed to the newspaper.