Charles Manson's Grandson Met Him For The First Time At His Funeral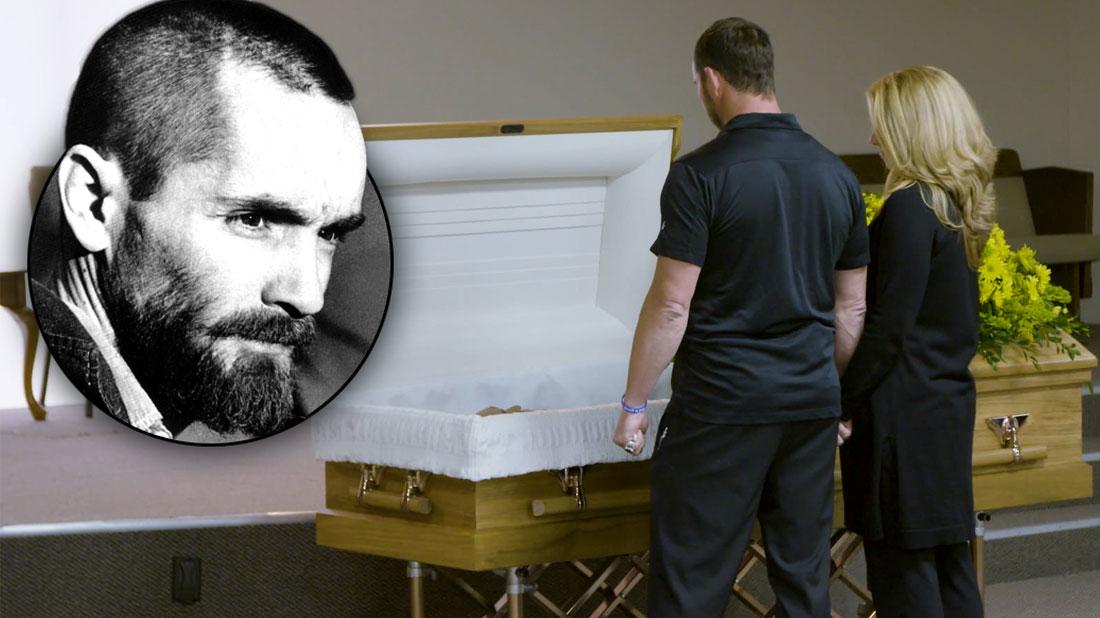 Charles Manson's grandson came face-to-face with the notorious cult killer for the first time at his funeral, RadarOnline.com can exclusively report.
Jason Freeman is the son of Manson's firstborn, Charles Manson Jr., but for his entire life his murderous grandfather was in a California jail. Although he had talked to him by phone, he never met him before his 2017 death.
After winning the right to claim his body, he then saw Manson in the flesh for the first – and it made him reflective.
Article continues below advertisement
He told Radar: "I think of my grandfather – 50 years in prison and the face of evil for as long as I have ever known. He's the most notorious cult figure from American history. That's where society has placed him."
Jason, a construction worker and father of two who lives in Florida, said he was headed toward a life of crime himself, and could have ended up on the same path, but after finding god he decided he needed to change.
He added: "Prison, crime, sex, drugs, rock 'n' roll was part of what was passed over to me and I lived that for the longest time.
"I was on probation through court at age 11 and at age 13 same, 15 my father committed suicide, 19 I went to jail, 21 I was sitting in jail waiting to go to prison.
"This was a vicious cycle and you've got to break through to break free.
"I enjoy working with kids and young adults and I want people to understand that when you break the family cycle of chaos, you release the next generation, you wipe it off."
Article continues below advertisement
Jason is a former mixed martial arts fighter who never had much of a relationship with his own father before his death, but sees his role as a dad as his most important mission life.
He added: "I believe God gave me the strength to stand up and fight for my family, fight to change things. This is a big pill to swallow. Having children myself has put a big responsibility on my shoulders. Being the grandson of Charles Manson and speaking about it, I want people to know I'm about breaking cycles and bringing our family name back around full circle."
Charles Manson: The Funeral will be shown on REELZ channel at 8pm EST on Saturday, April 13.