Twisted Funeral! Charles Manson Followers Kissed Decaying Corpse In Coffin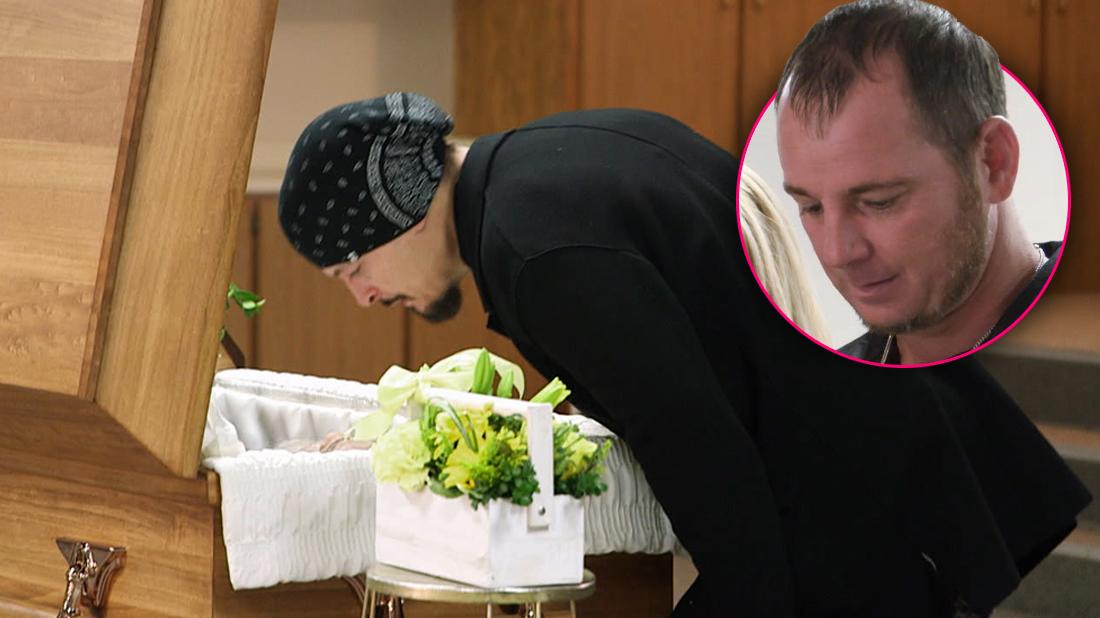 Charles Manson's followers kissed his shriveled and decaying corpse at his twisted funeral.
The infamous cult leader's corpse spent months on ice after his 2017 death while various parties wrangled over who would collect his body.
When it was finally prepared for burial, the funeral home remarked on its decayed state, but an open casket funeral was still held.
A new documentary on REELZ channel shows the funeral and one of Manson's hysterical followers, Jon Michael 'J.J.' Jones, kissing the dead man on his face — including on what even appears to be his lips!
Article continues below advertisement
Manson's self-described grandson, Jason Freeman, who organized the funeral, exclusively told RadarOnline.com: "He's an intense guy! He has a high intensity and he's passionate.
"It was like he couldn't pull himself out of my grandfather laying in that casket. With him being gone and his body being there — death makes people different."
Although he won the right to collect the body, the battle for Manson's estate is not over yet, although Jason is expected to inherit it, after other claimants dropped out of court proceedings.
He first established contact with his evil family member around six years before he died, and said he found him "more of a spiritual man than I expected."
Jason added: "John 3:16 says God so loved the world that he gave his one and only Son, that whoever believes in him shall not perish but have eternal life.
"That's what I was looking for, I wanted to see if my father was a Christ follower or if he had no interest in god whatsoever.
"It took a while to get past the mask. I could see who he was after a while and why certain things happened in my life and his life."
Charles Manson: The Funeral will be shown on REELZ channel at 8pm EST on Saturday April 13.