Man Suing Redmond O'Neal Still 'Suffers Daily,' Has 'Migraines' & 'Numbness Nearly One Year After Skull Stabbing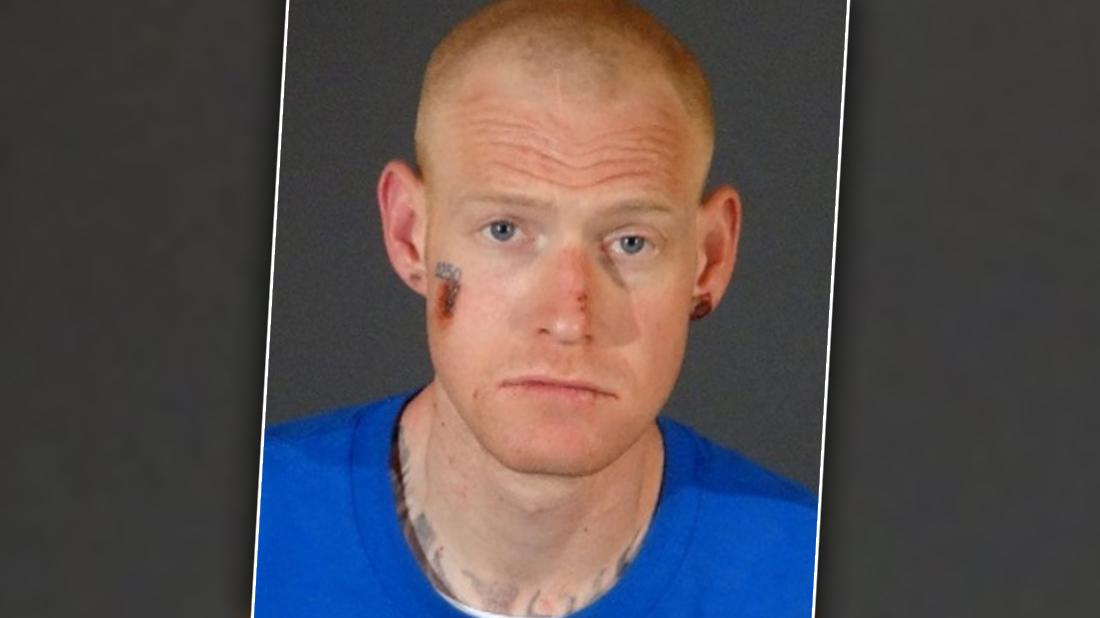 The man suing Redmond O'Neal said he continues to suffer neurological problems and other physical pain almost a year after O'Neal alleged punched him in the face and then hit him with a spiked object.
Attorney Eduardo Olivo, who spoke exclusively to RadarOnline.com, said his client, Steven Jaco, is suffering from daily painful migraines and numbness in the right side of his body — lingering affects from injuries Olivo said his client sustained after O'Neil allegedly attacked Jaco in Venice, Calif. last year.
Article continues below advertisement
According to the complaint, O'Neil allegedly attacked Jaco "without provocation," first hitting Jaco with his fist and then striking Jaco with some type of "spike" or other object in the head.
Olivo said the attack happened around the same time when O'Neal went on a week-long crime spree in May 2018 where O'Neal allegedly attacked at least three other men and robbed a 7-Eleven in the Palms, Venice and Santa Monica areas. Olivo said Jaco has had difficulties remembering the exact date of the altercation because of the neurological issues he has been having.
The troubled son of Farrah Fawcett and Ryan O'Neal was arrested on May 8, 2018 and is facing attempted murder and other serious charges related to the week-long crime spree.
Olivo said during the attack, O'Neil allegedly struck Jaco on the right side of his skull, near the side of his left eye and temple.
"The spike or object that Defendant used for the attack penetrated approximately 2 to 2 1/2- inches into Plaintiff's skull,"Olivo wrote in the March 26 complaint. "Plaintiff felt immediate and excruciating pain and collapsed."
Article continues below advertisement
Olivo said Jaco described O'Neil as "having some bizarre, super human strength," and attacked his client without any warning. Jaco's other friends intervened and fought off O'Neal, who then took off from the scene, Olivo said. Jaco was taken to a nearby hospital where he spent about a week and a half, Olivo said.
"As a result of this attack, he has had difficulties functioning, and he's concerned about getting his life back to normal," Olivo said. Jaco, who worked as a bartender, is suing for assault and battery, medical expenses, loss of earnings and punitive and exemplary damages.
Jaco is the fourth person to sued O'Neal in connection to the alleged May 2018 week-long crime spree. Kenneth Paul and his partner, Joseph Amarillas Villarba, claim O'Neal used homophobic slurs before O'Neal struck Fox in the head with a bottle on May 2, 2018.
Aspiring actor Anton Folkerson filed a suit against O'Neal in June 2018, claiming O'Neal allegedly plunged a knife three-and-a-half inches into his brain.
Meanwhile, Ryan O'Neal and his other children, including Tatum, and other family friends have begging a judge in Los Angeles Mental Health Court to consider the 34-year old's history of depression, mental health disorders and struggles with substance abuse.
O'Neal's attempted murder case remains on hold until a judge decides whether or not O'Neal is competent to stand trial. O'Neal is facing at least 20 years in prison for his charges.