Look Away, Kody! Meri Brown Cozies Up To Other Men On Getaway Amid Marital Issues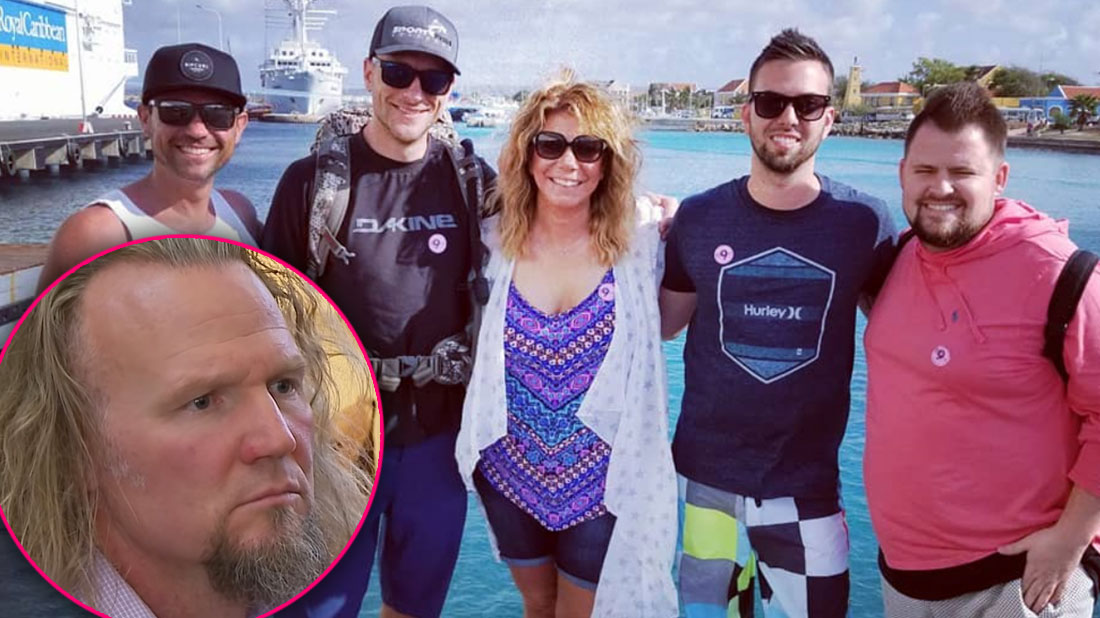 Kody Brown admitted he's "lonely" while first wife Meri is on a cruise – but she doesn't seem to feel the same way! The Sister Wives spouse was all smiles while on vacation, as she cozied up FOUR men!
"Heading out on today's 12 mile bike ride in Bonaire with these guys," she captioned the shocking photo. "It's gonna be a good day!"
The scandalous snap comes after Kody revealed his thoughts on wives Meri and Christine going on a cruise without him.
Article continues below advertisement
"Christine will probably never read these tweets," the post began. "Right now she and Meri are both on a cruise. Fun for them, lonely for me."
As RadarOnline.com readers know, Kody and Meri have had issues in their marriage. He divorced her to legally marry fourth wife Robyn. The decision was made so he could adopt her children from a previous relationship.
Meri then fell in love with another man she met over the Internet. After a six-month relationship, Meri learned she had been catfished, as the man was actually a woman.
She admitted on a recent episode that issues in their marriage continue today.
"It's hard to be here and work on these relationships in the family," she said. "I'm looking in from the outside. I don't feel like I have a husband and wife relationship."
The family feared multiple times throughout the season that Meri would leave.
As for Christine, she ditched her 25th wedding anniversary for the cruise. Although her daughter Aspyn insisted they are celebrating when she returns, Christine admitted their marriage is rocky as well.
On the most recent episode, she complained about being labeled as a "single woman" while signing paperwork for property in Arizona.
She explained the government not recognizing their marriage as legal forced her into a "downward spiral."