Kim Kardashian Shows Off 'Morning Psoriasis' In Candid New Selfie Before Rob's Party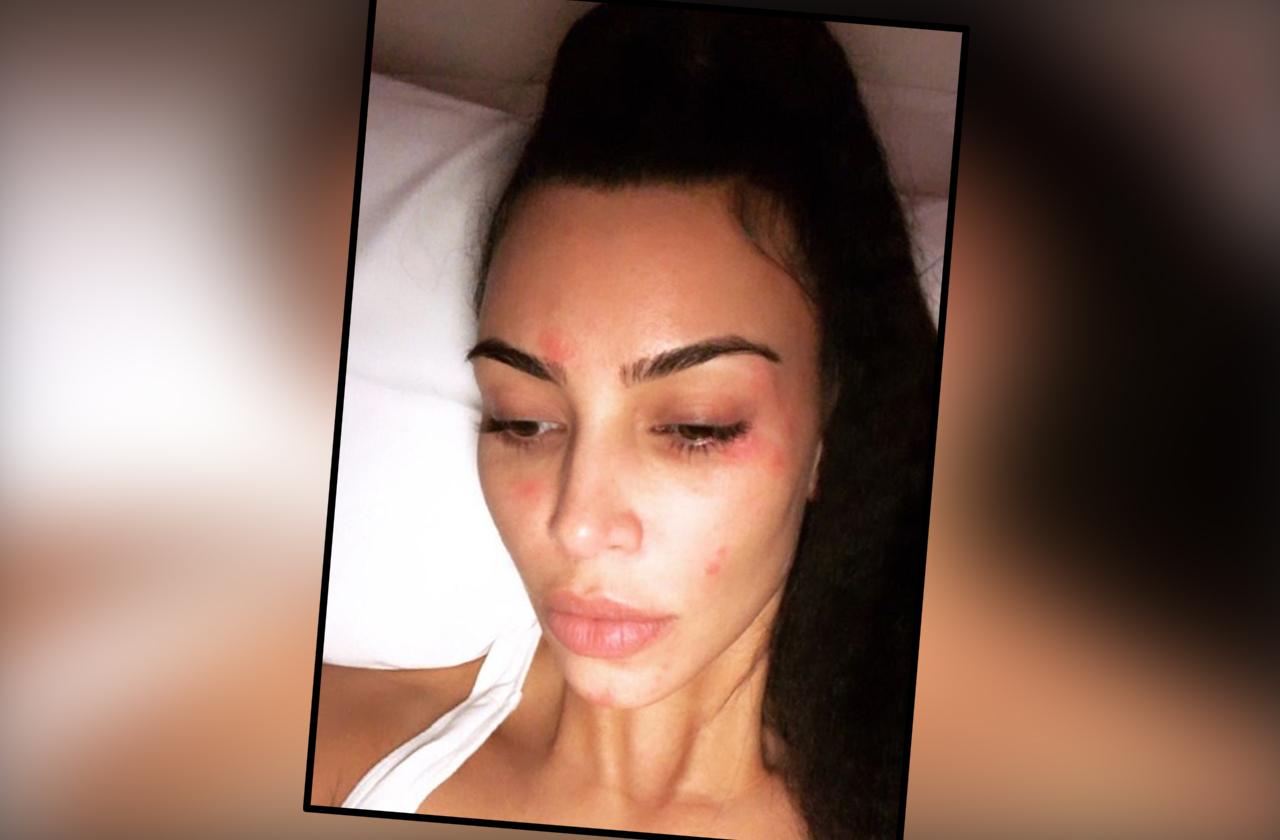 Kim Kardashian is being brutally honest about her ongoing skin issues.
This Sunday, March 17, the Keeping Up With the Kardashians star shared a candid selfie showing bright red rashes all over her face.
"Morning psoriasis" she captioned the shot.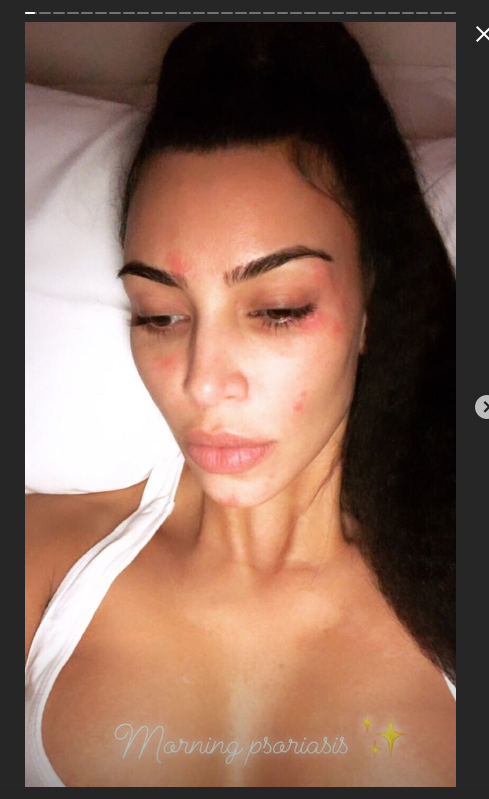 Article continues below advertisement
Earlier this year she was caught hiding her skin imperfections under layers of makeup. Shocking photos of her rashes spread all over the Internet, leading her to take to Twitter to explain her condition.
"It's psoriasis all over my face," she said at the time.
Ever since, Kim has been sharing makeup-free selfies of her face, showing curious fans what it's like to deal with psoriasis.
She is reportedly getting treatment.