Bombshell Scientology Divorce: Katie Holmes' Ex-BFF Won't Get Hollywood Inheritance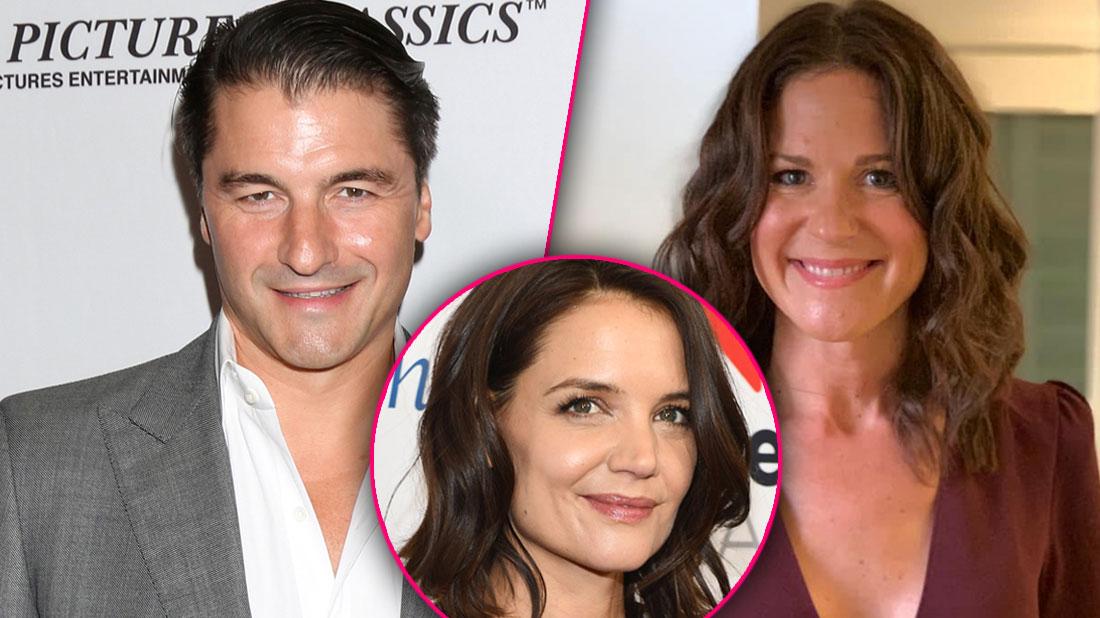 Katie Holmes isn't the only one who endured a humiliating Scientology divorce!
RadarOnline.com has exclusively learned that Holmes' former Scientology handler, Jessica Feshbach, won't be receiving Tommy Davis' Hollywood inheritance in their nasty divorce battle.
According to explosive divorce documents obtained by RadarOnline.com, Feshbach and former Scientology spokesman, Tommy Davis, divided their assets – and she didn't exactly have as much to hold onto.
Article continues below advertisement
Davis made it clear that the separate property he wanted to keep for himself was an "inheritance from father and grandmother."
Davis is the son of wealthy real estate investor William Davis. Additionally, his mother is well-known actress, Anne Archer.
Feshbach, however, left the property portion blank.
The Scientology couple, who rubbed shoulders with Tom Cruise and Holmes before they split, were married for nearly 8 years. They officially separated in December 2016.
Davis petitioned for divorce in 2017. Both he and Feshbach cited irreconcilable differences as the grounds for divorce.
Court documents also exposed Cruise and Holmes' former friends bitter war during the fallout of their marriage.
READ THE SHOCKING COURT DOCUMENTS HERE
"Respondent further acknowledges and represents (a) that all negotiations leading to this Judgment were carried out at arm's length, (b) that the confidential relationship arising out of the marriage of the parties did not exist during such negotiations, and (c) that she recognizes that her interests and petitioner's interests were adverse during such negotiations," the documents stated.
Article continues below advertisement
Additionally, Feshbach and Davis agreed to spousal support plan. Davis is locked into an agreement to pay Feshbach until December 16, 2023.
After that date, Feshbach agreed that she will not receive any other additional spousal support "for any reason whatsoever, at any time," the documents specified.
The exes share two young daughters, Chloe Elizabeth and Delilah Lilian.
Feshbach and Davis have been outed as the former Scientology couple who played a role in Leah Remini's escape from the controversial church.
As RadarOnline.com previously reported, Remini ran to Davis to question why the leader of Scientology David Miscavige's wife Shelly was missing. As RadarOnline.com readers know, Shelly has not been seen publicly since 2007. However, spokesmen for Scientology have continually denied the claims, saying she continues to work for the religious group behind the scenes.
Davis informed Remini that she "didn't have the f**king rank" to ask about Shelly's whereabouts.
Article continues below advertisement
Plus, Feshbach was also exposed for allegedly writing a complaint, known in the church as a "knowledge report" about Remini.
As RadarOnline.com readers now, Holmes began dating Cruise, a high-ranking scientologist, in April 2005. One month later, Cruise's infamous "couch-jumping incident" on Oprah occurred.
Shortly after, Feshbach was assigned to step in as Holmes' Scientology handler. Feshbach often accompanied Holmes to events such as red carpets and press tours.