American Figure Skater Breaks Silence After Being Accused Of Slashing Rival's Leg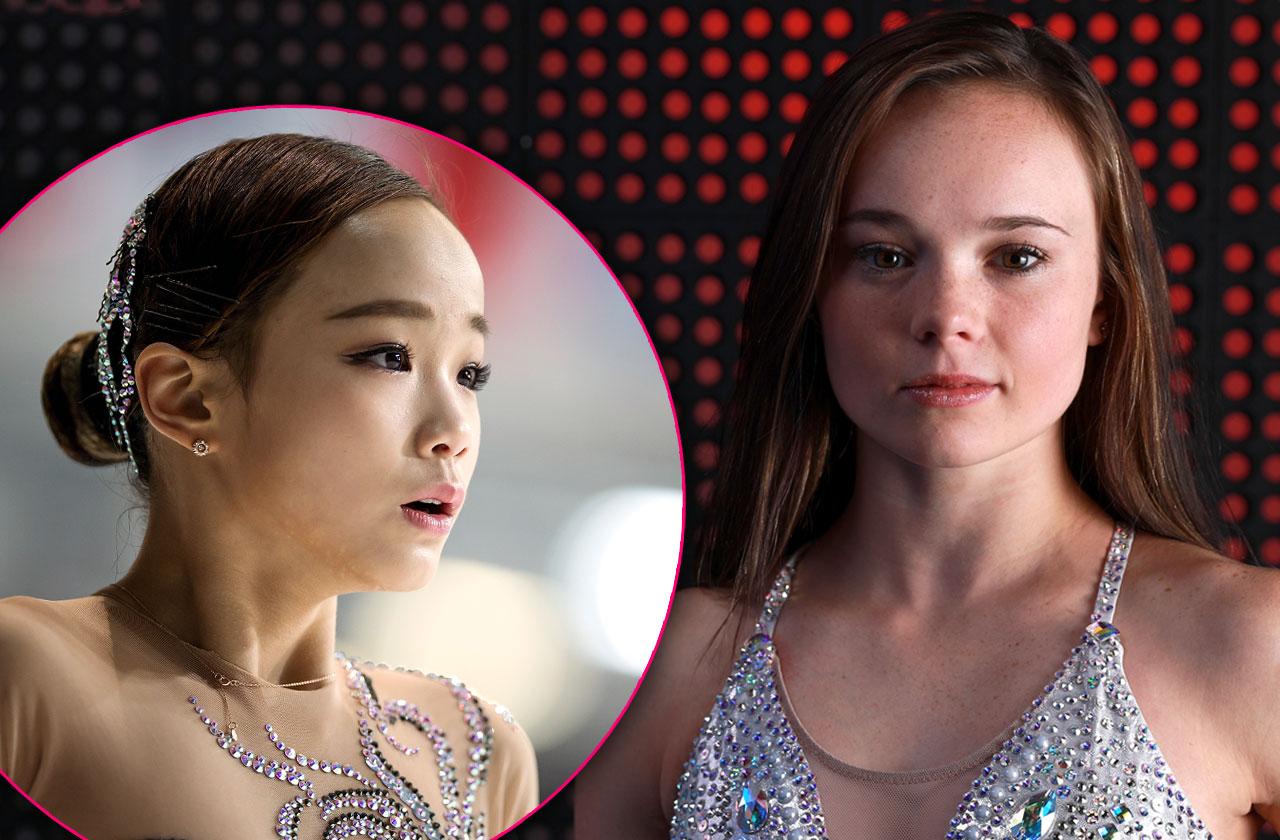 The American figure skater who was accused of purposely slashing her South Korean rival's leg is finally breaking her silence.
This Thursday, March 28, on Instagram, Mariah Bell apologized for the incident, and explained her intentions.
"As I told Eunsoo in Japan, the incident at practice was very unfortunate and I meant absolutely no harm sic," she wrote. "Our training environment is professional and supportive, and I've never changed locker rooms or training times or anything like that."
Article continues below advertisement
RadarOnline.com reads know that during a warm-up before the World Championships last week, Bell, 22, skated past Lim Eun-soo, who was standing near the edge of the rink. When her skate made contact with the 16-year-old's calf, it caused a gash. In a shocking video, Lim is seen writhing in pain until her team rushes up to treat the injury.
In a statement, Lim's agency, All That Sports, said Bell never apologized for the incident and simply continued skating. They also said the blonde skater had been "bullying Lim for months."
Bell's rep denied the claims and apologized in her behalf. The skater, however, had failed to speak out until now.
In her apology, Bell also addressed the harassment she'd endured since the accident. As RadarOnline.com readers know, the young American athlete was compared to Tonya Harding, who infamously set up an attack on gorgeous opponent Nancy Kerrigan one day before the 1994 U.S. Figure Skating Championship.
"The comments that my friends, family and I received on social media were hateful and disturbing and hopefully this situation raises awareness and causes people to think twice before hitting 'tweet' or 'post,'" she wrote.
Bell added, "I learned a lot about my inner strength last week, and I'm excited to continue to train in the lead up to Beijing in 2022."
After the incident, Lim skated a personal best of 72.91 points at the championship. The score placed her in fifth place, just ahead of Bell.