Bradley Cooper And Zach Galifianakis Still Struggling With 'Hangover' Costar's Suicide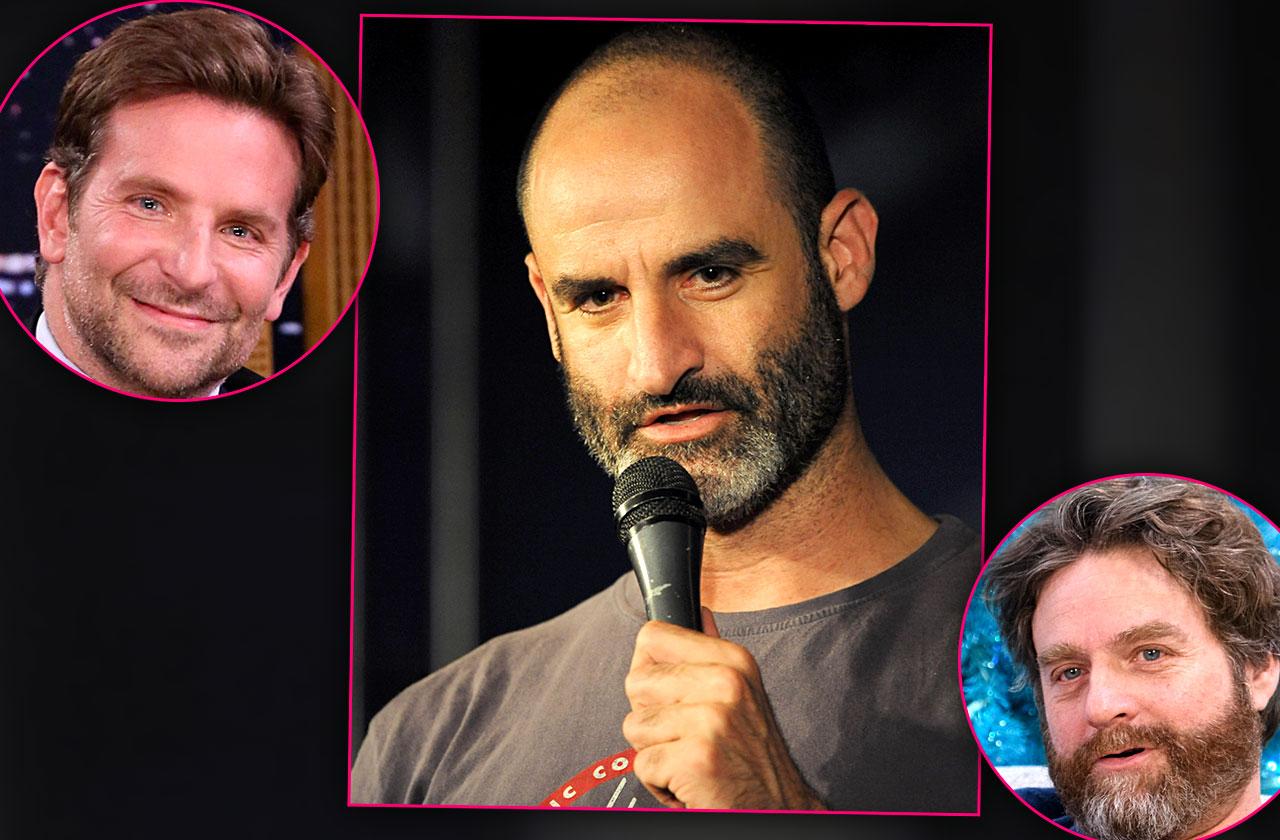 The Hangover stars Bradley Cooper and Zach Galifianakis are still reeling from their late friend and co-star Brody Stevens' tragic suicide, RadarOnline.com exclusively has learned.
"Zach is devastated by Brody's death, and Bradley is in shock and still processing it," a source revealed. "It caught them both totally off guard."
The Hollywood actors were heavily influenced by Stevens when he was alive. Cooper's Silver Linings Playbook was inspired by Stevens' battle with bipolar disorder, and Galifianakis worked with him on standup routines.
Article continues below advertisement
Sadly, Stevens' death is "even more devastating" for Galifianakis, whose friendship with the comedian dates back to before The Hangover hit theaters, a source exclusively told RadarOnline.com.
Despite living on the East Coast, he was the one " who would come to LA frequently just to hang with Brody," noted the source. "It's really going to be up to Zach, with Bradley's support, to make sure that Brody's legacy is honored in the right way."
As RadarOnline.com reported, Stevens died by suicide at age 48. According to the LAPD, Stevens' body was found around 1 p.m. on February 22 in his home.
Stevens had been open about his ongoing battle with depression. He was reportedly hospitalized in 2011 after a bipolar episode.
Before his death, the comedian reportedly confessed to his friends that he hadn't been taking his medication because it adversely affected his comedic creativity. Compounding his issues, he had also been having a tough time with the negative reactions to his recently taped comedy special.
Article continues below advertisement
Since his passing, costars and friends Sarah Silverman, Nick Kroll, Patton Oswalt, and Whitney Cummings have shared their love, appreciation and memories of Stevens via social media.
"Brody was an inspiring voice who was a friend to many in the comedy community," Stevens' reps said in a statement. "He pushed creative boundaries and his passion for his work and his love of baseball were contagious. He was beloved by many and will be greatly missed."