Barbra Streisand Says Michael Jackson's Accusers Were 'Thrilled To Be There'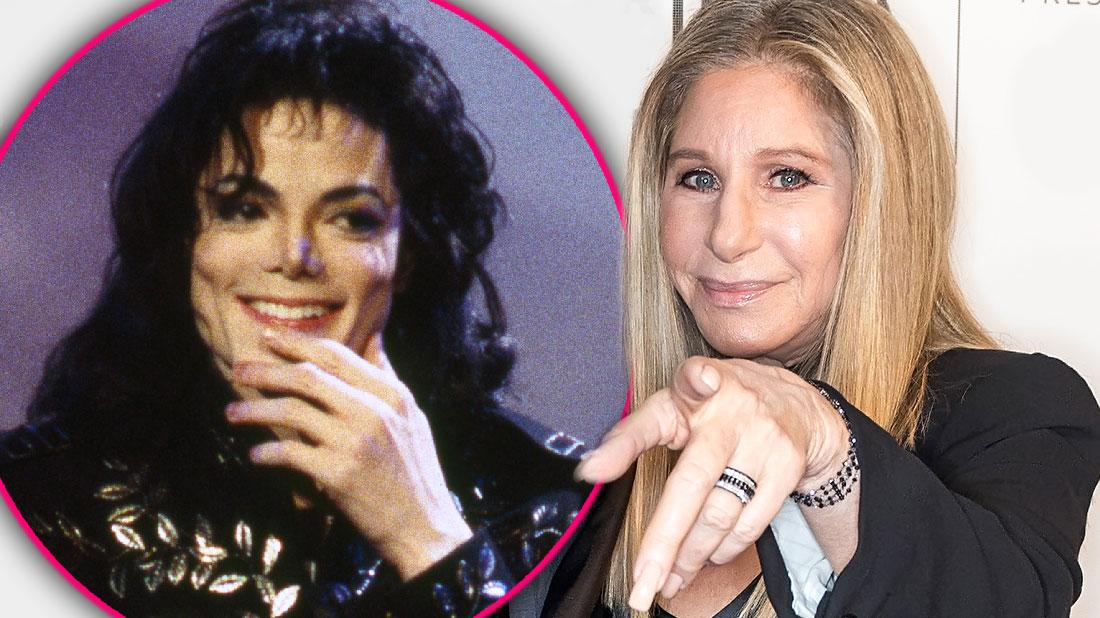 Barbra Streisand has gotten herself into hot water by defending Michael Jackson's behavior with young boys. The songbird told the Times of London that she "absolutely" believes the sexual abuse claims made by the now-grown former young companions of the late King of Pop.
Wade Robson, 36, and James Safechuck, 40, recently told all for the controversial HBO documentary Leaving Neverland, alleging that they were molested by Jackson. When asked about Jackon's alleged behavior, Streisand oddly opined, "His sexual needs were his sexual needs, coming from whatever childhood he has or whatever DNA he has."
Article continues below advertisement
In a jaw-dropping statement, "The Way We Were" singer, 76, also noted, "You can say 'molested,' but those children, as you heard say, they were thrilled to be there. They both married and they both have children, so it didn't kill them."
She added, "I feel bad for the children. I feel bad for him."
"Why would Michael need these little children dressed like him and in the shoes and the dancing and the hats?" she asked of Jackson. Streisand's comments immediately inspired social media backlash.
Dan Reed, the director of Leaving Neverland, expressed horror at comments. "It didn't kill them @BarbraStreisand did you really say that?!," Reed tweeted on Friday, March 22, 2019.
Also in the bizarre interview, Streisand called Jackson "very sweet, very childlike." As Radar has reported, Robson has alleged that Jackson, who died at age 50 in 2009, had raped him for seven years in the blockbuster documentary. Among other things, Leaving Neverland also reported that Jackson had made Safechuck, then 9, participate in a creepy "mock wedding" ceremony at Neverland Ranch.
Robson and Safechuck filed a civil action (that was later dismissed) alleging that Jackson had molested them. Jackson's family members, however, have vehemently denied the men's claims.