Michael Jackson Exchanged Rings In Creepy 'Mock Wedding' With Boy Jimmy Safechuck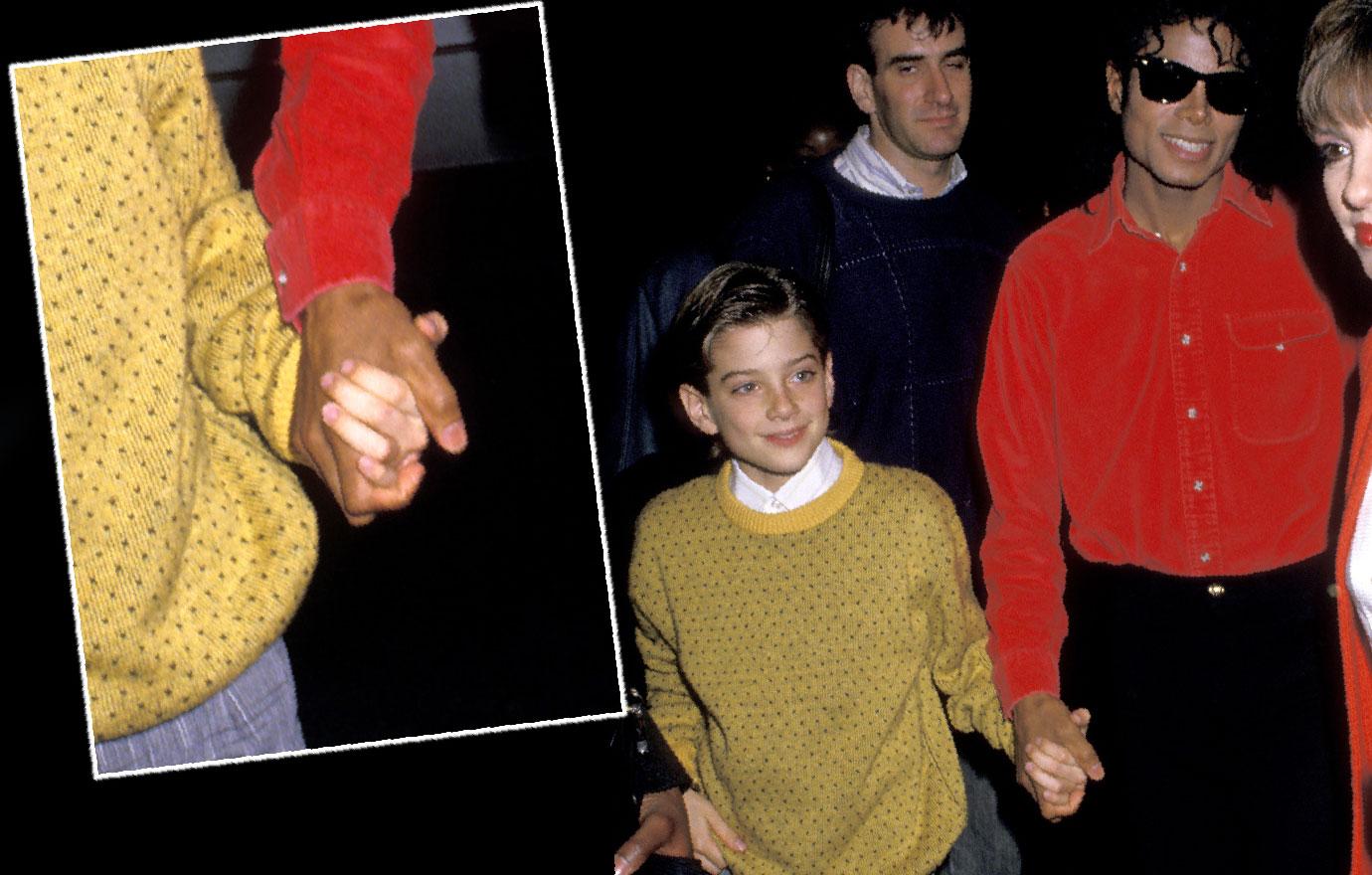 Michael Jackson once "married" his nine-year-old boy pal Jimmy Safechuck in a bizarre "mock wedding" ceremony at Neverland Ranch, according to a lawsuit exposed in the new Leaving Neverland documentary. According to The Sun, court documents show the claim as part of a 2015 suit was filed on behalf of Safechuck.
Safechuck and another alleged victim, Wade Robson, filed a civil action (that was later dismissed) alleging that Jackson had molested them. Now both of the late King of Pop's former boy "friends" are grown and have spoken out in the explosive new doc which first screened on Friday, January 25, 2019 at the Sundance Film Festival.
Article continues below advertisement
The revelations in Leaving Neverland have been so controversial that Festival protests erupted and Jackson's family members lawyered up, RadarOnline.com sources said. Safechuck alleged in the 2015 legal docs against Jackson's estate that he took part in the secret ceremony with the eccentric singer.
The boy allegedly exchanged rings with Jackson and received a wedding certificate as confirmation of their "undying love." Safechuck elaborated on his claims in the doc, even saying the two crafted their "vows" together.
He described Jackson's Neverland Ranch as having numerous hideaways with beds or privacy nooks where the star would molest him. Safechuck alleged that the "Bad" singer created a series of fail safes to avoid getting caught. According to Safechuck, bells lined the series of doors leading to Jackson's master suite walk-in closet.
At age 10, Safechuck joined Jackson on his Bad tour and they traveled around the world together. He said when he traveled with Jackson, they would have "drills" of getting their clothes on as quickly as possible. Court docs alleged that Jackson referred to semen as "duck butter" and erections as "bright light, brick city" in his alleged encounters with the boy.
Article continues below advertisement
Lawyers for Safechuck and Robson claim Jackson paid nearly $200 million to around 20 alleged molestation victims.
The court docs claim that Jackson's mother Katherine demanded to know about the alleged abuse carried out by her son against Safechuck. She allegedly asked a young Safechuck, "Did something happen between you and Michael? Are you OK?"
According to Safechuck's legal eagle in the papers, "Jackson was successful in his efforts to the point that my client endured repeated acts of sexual abuse of a heinous nature and was brainwashed into believing they were acts of love and ­instigated by James himself." However, Safechuck and Robson had both testified under oath at Jackson's molestation trial in 2005 that he had never molested them. Jackson, who died in 2009 at age 50, always denied ever molesting anybody.
Their civil suit was dismissed. The judge didn't comment on the validity of Robson and Safechuck's molestation claims but said that he believed the singer's estate was not liable for any alleged crimes Jackson may have committed.
Safechuck was cast in a Pepsi commercial starring Jackson in 1987, and the alleged abuse began after months of close friendship. The Michael Jackson Estate issued a statement on Leaving Neverland after the doc premiered at Sundance, calling it "the kind of tabloid character assassination Michael Jackson endured in life, and now in death."
We pay for juicy info! Do you have a story for RadarOnline.com? Email us at tips@radaronline.com, or call us at (866) ON-RADAR (667-2327) any time, day or night.