Paris Jackson Goes On Movie Date With Boyfriend After Suicide Attempt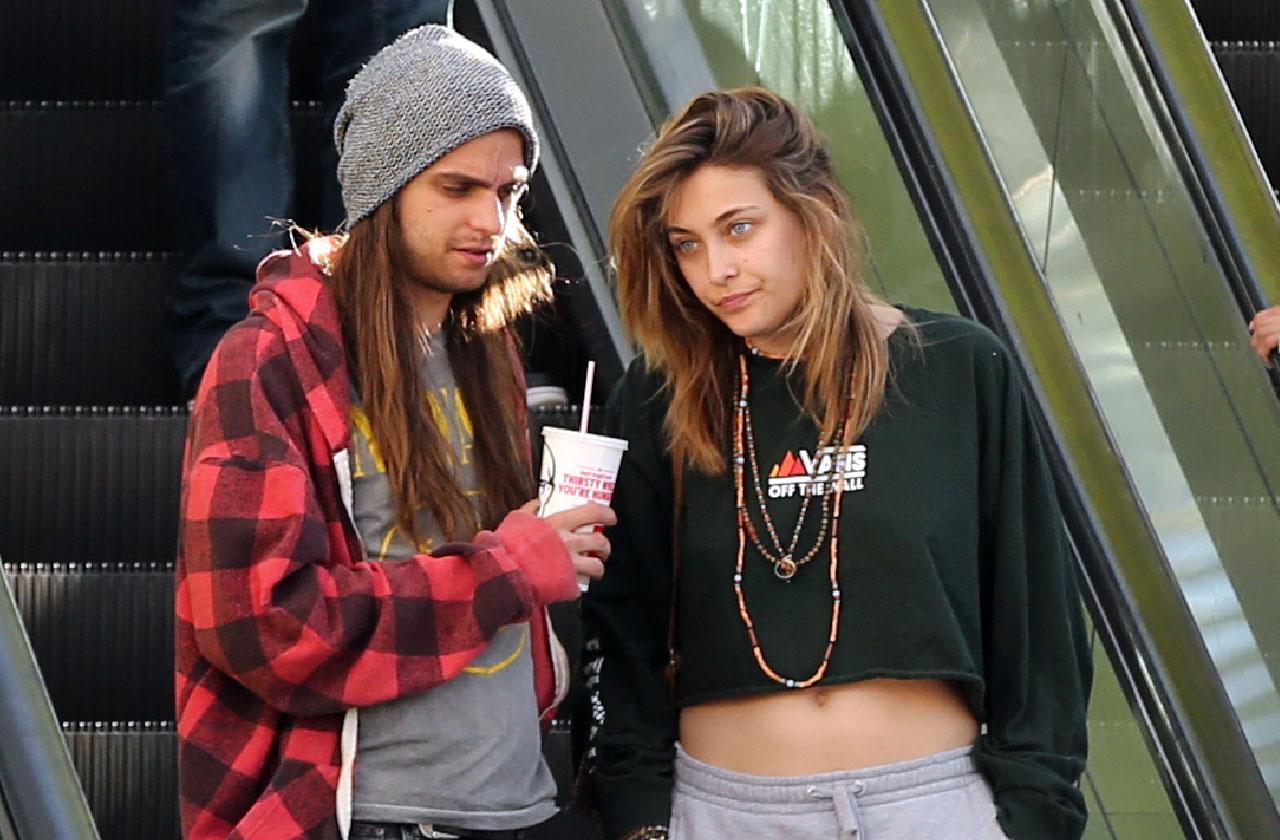 Just hours after Paris Jackson's hospitalization for a suicide attempt confirmed by RadarOnline.com, she went on a very public date with her boyfriend.
Michael Jackson's troubled daughter, 20, who had vehemently denied the report that she tried to kill herself on Saturday morning, March 16, 2019, left the hospital that afternoon and headed to the movies with Gabriel Glenn.
Police and EMS reportedly had responded to Paris' Los Angeles home at 7:30 a.m. and they allegedly found she had cut her wrists.
Article continues below advertisement
A spokesperson from LAPD told Radar, "We can confirm that an ambulance attended a suicide attempt…in Los Angeles earlier today. The victim was transported to a local hospital - under HIPPA rules we cannot reveal this person's identity."
After being treated at a hospital, Paris was released.
Fans were shocked that Paris quickly hit the town after her crisis, and it was noted that she hid her wrists with long-sleeved clothing and bracelets.
Scroll through Radar's gallery for more on how Paris tried to bounce back by sharing a movie night with her beau in Universal City, California.
Article continues below advertisement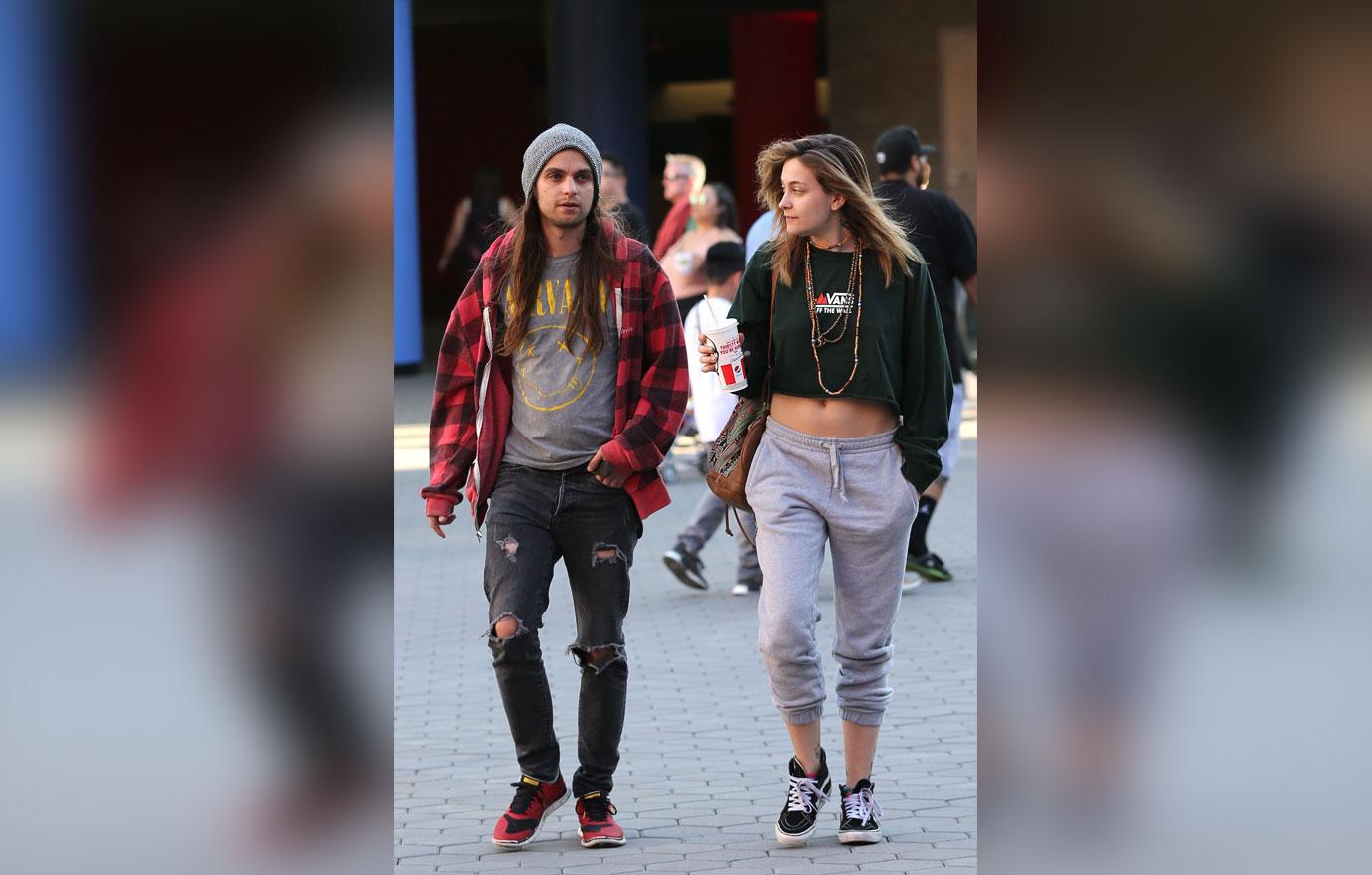 Incredibly, Paris didn't rest at home after her hospitalization. She headed straight to the movies with boyfriend Glenn on Saturday afternoon, March 16, 2019. Radar exclusively reported that Paris and Glenn have talked about getting married.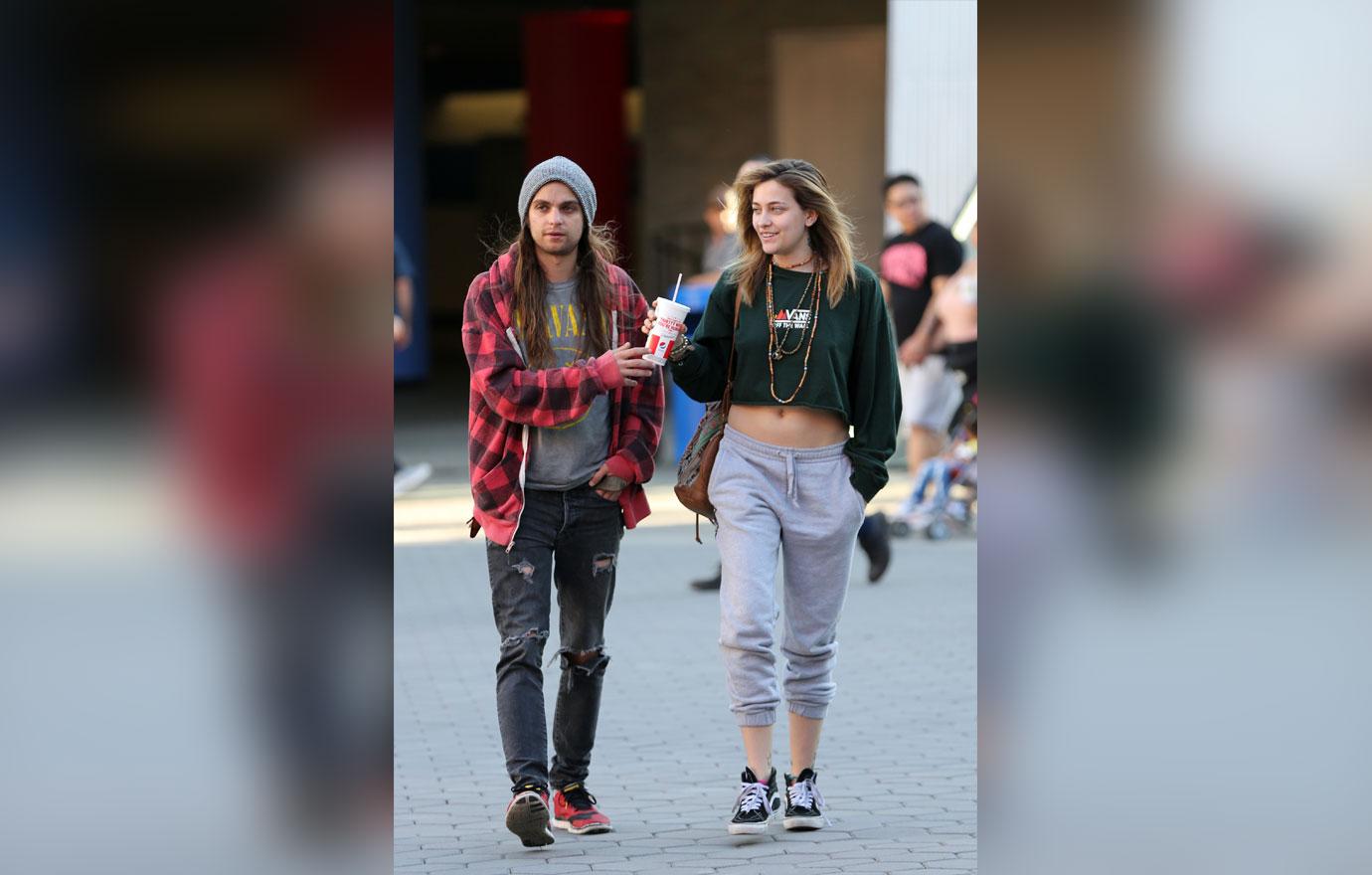 The late King of Pop's daughter kept her wrists covered with bracelets and a long sleeve shirt while out in Universal City. Paris' The Wallflowers bandmate and main man Glenn was by her side after her hospital stay.
Article continues below advertisement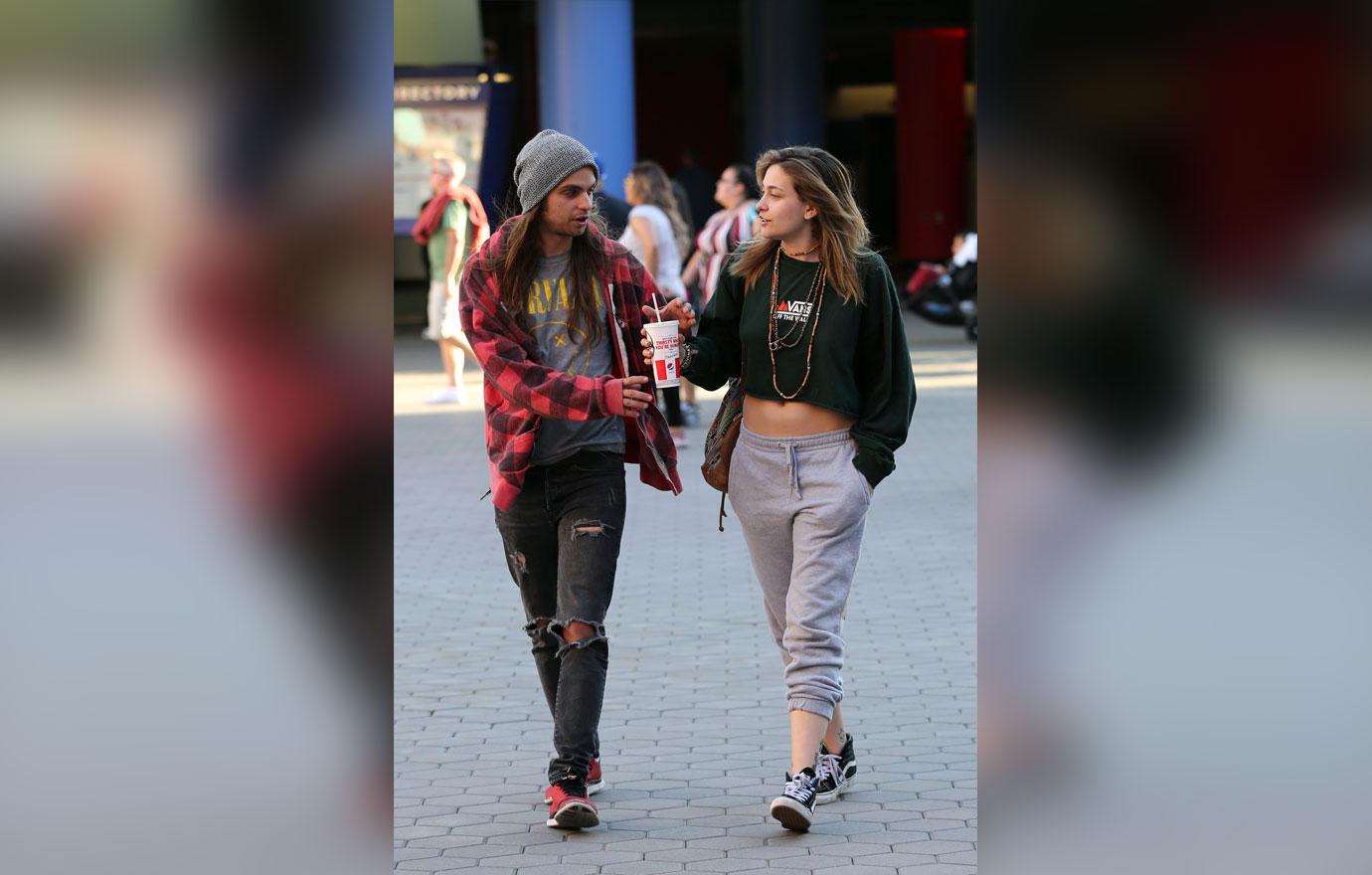 Hours earlier, Paris had been rushed to the hospital after she allegedly slit her wrists. The Blast has reported that she "lost a lot of blood" after cutting her wrists in the attempt to end her life. But emergency responders saved her.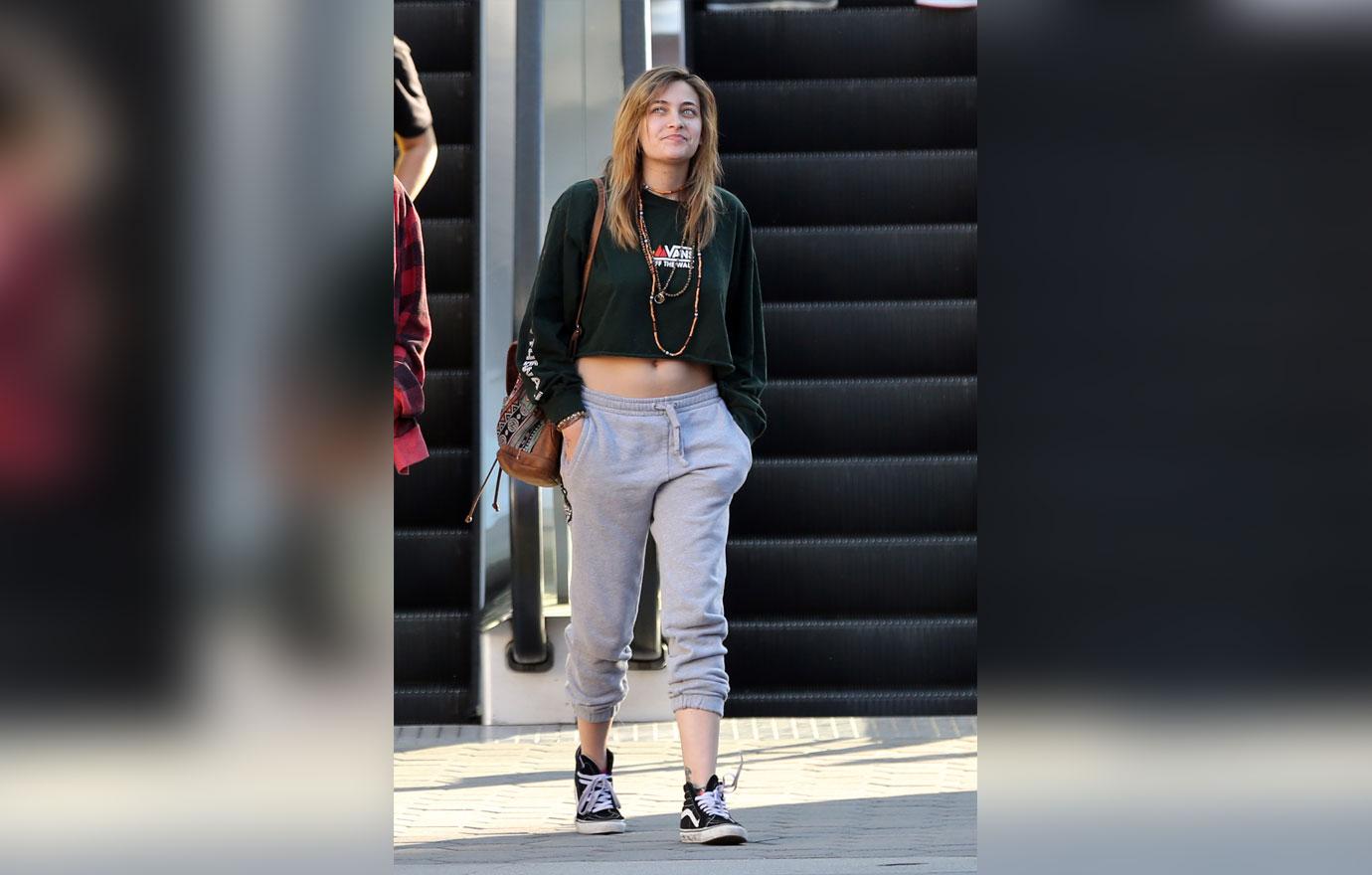 After returning home to her L.A. apartment from the hospital, Paris was spotted wearing a jacket that said, "Puppies And I'm Fine."
Article continues below advertisement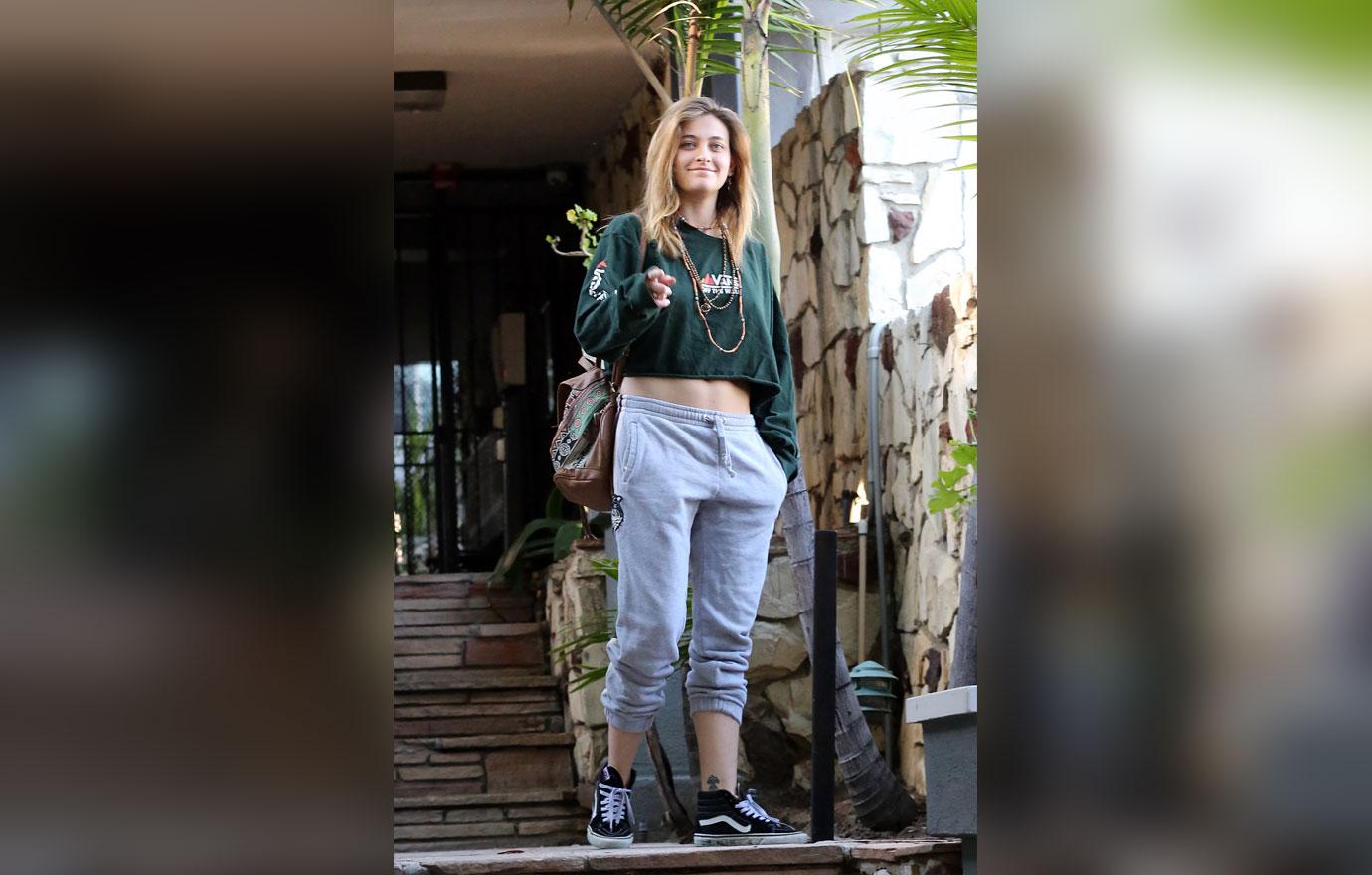 The singer/actress/model, known for her hippy lifestyle, said on social media, in denying she'd tried to commit suicide, "i'm chillen like bob dylan."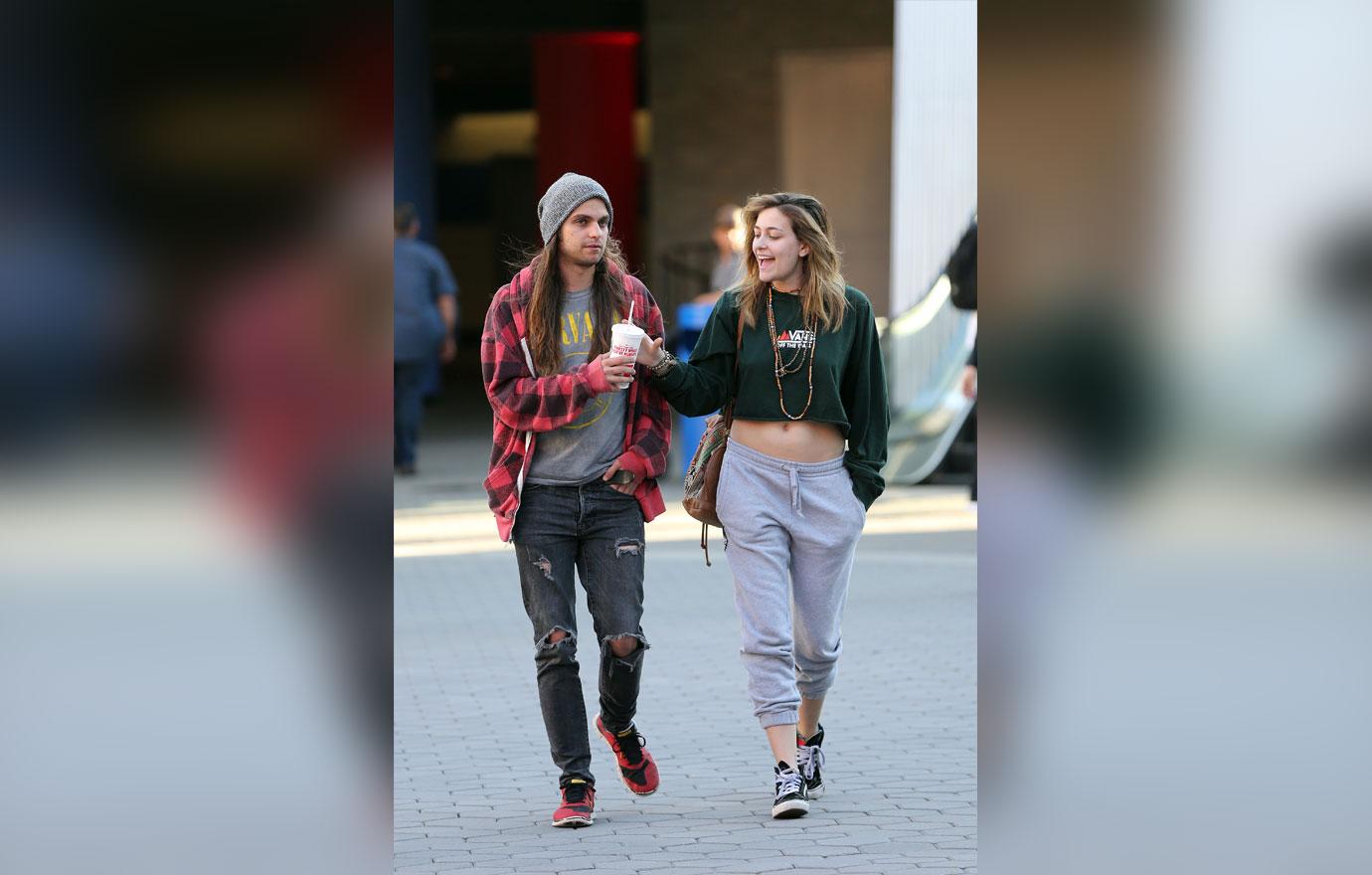 But a source told Radar she tried to kill herself and that Michael's troubled daughter was upset by a number of issues, including the fallout from the scandalous documentary Leaving Neverland about her dad's alleged child molestation.
Article continues below advertisement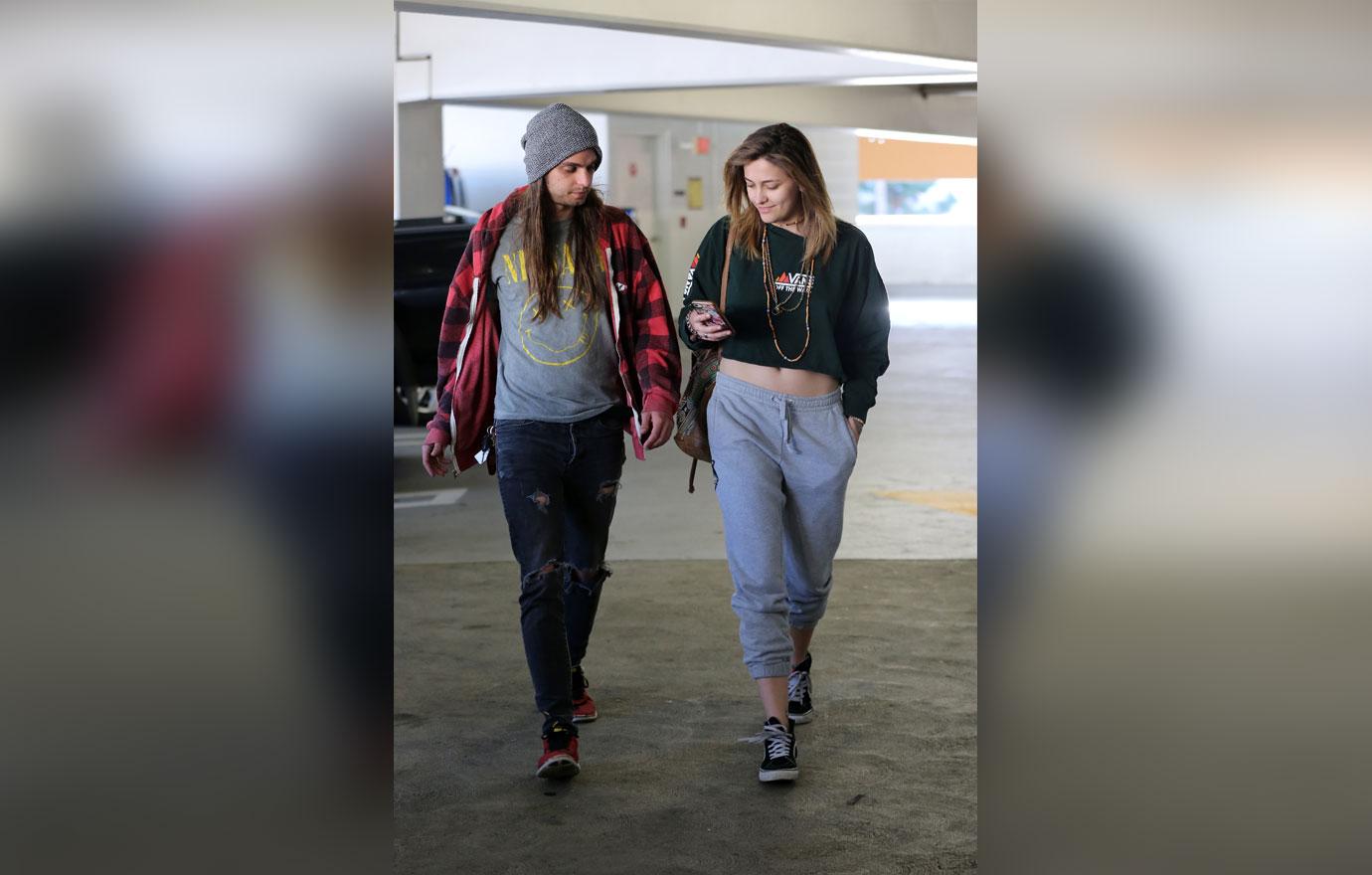 The insider exclusively told Radar about her suicide attempt, "Paris is strong but she had a horrible episode. It appears that everything she held inside finally burst." Other Radar sources have said Paris has been partying hard and battling with her beau lately.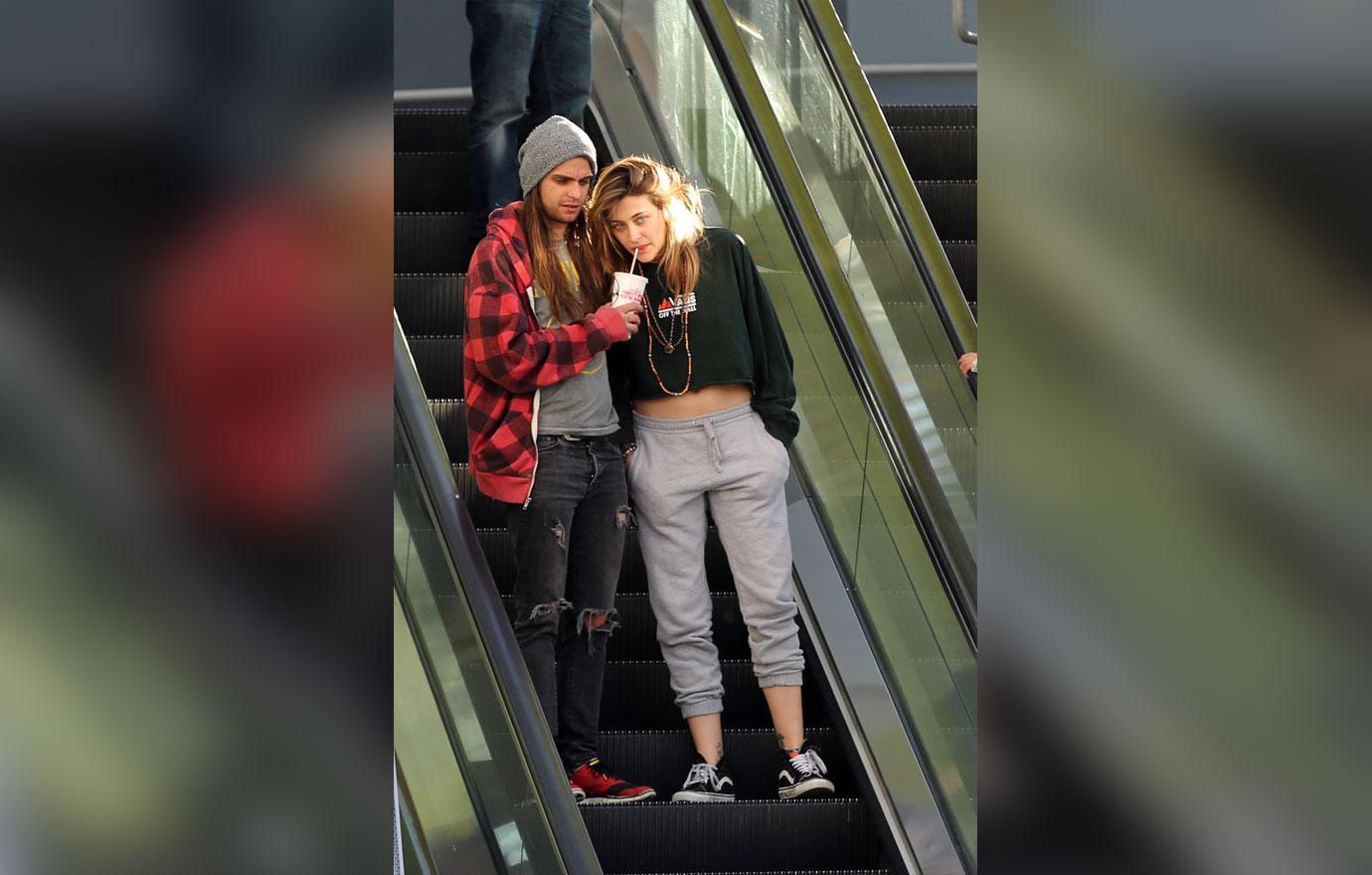 "She does feel better and family and friends are still flying in," to L.A. to visit her, the source told Radar about the blonde beauty's latest meltdown.
Article continues below advertisement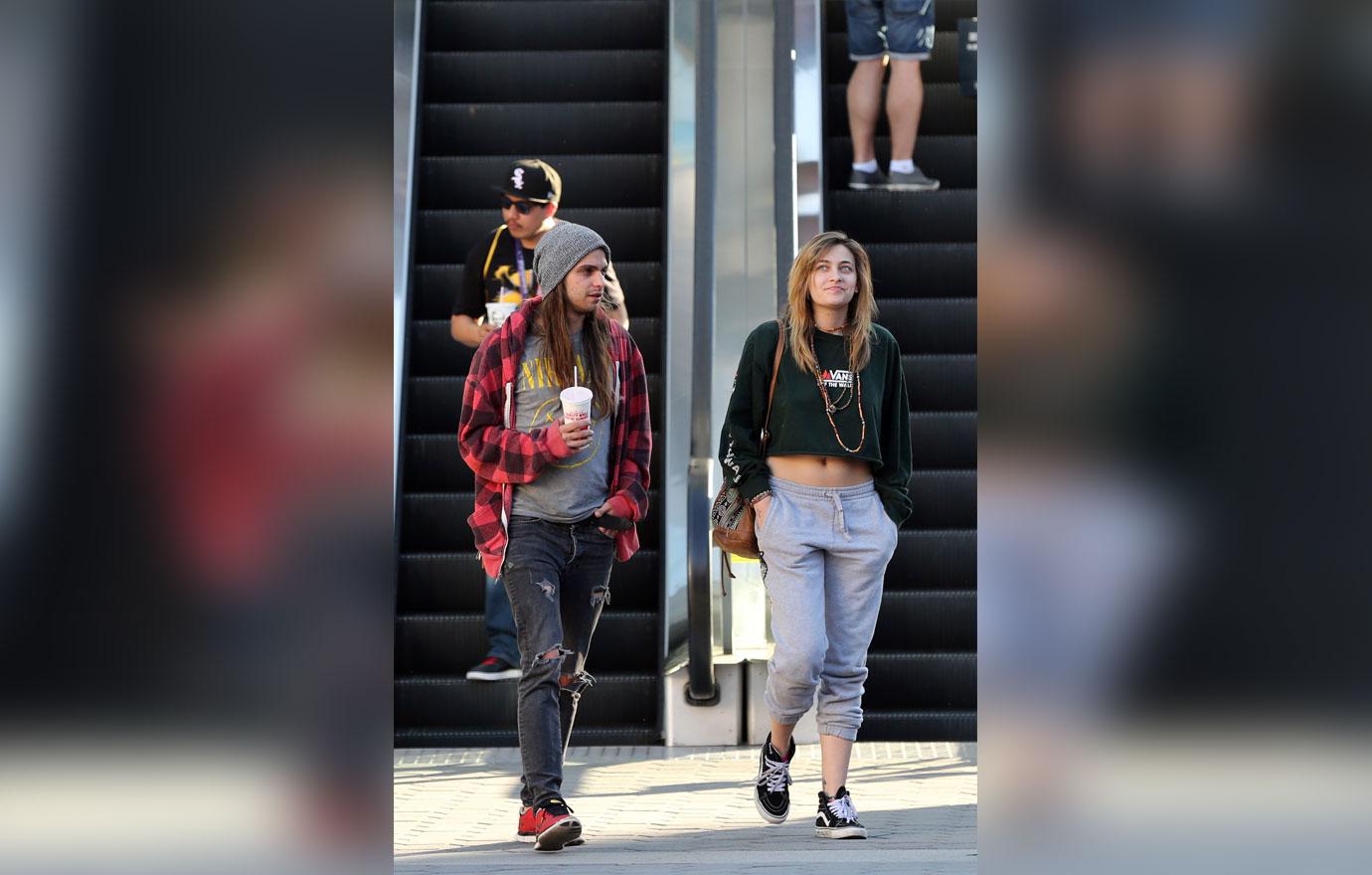 Paris tried to end it all before, in 2013, and has admitted to suffering from depression.
The shocking news of her suicide attempt came after Radar exclusively reported the details of Paris secretly checking into rehab for alcohol abuse and mental health issues in mid-December 2018.
If you or someone you know is in an emotional distress or suicidal, please call the Lifeline at 1-800-273-TALK (8255).