Nine Women Talk About Romantic Swindler Derek Alldred In Shock Documentary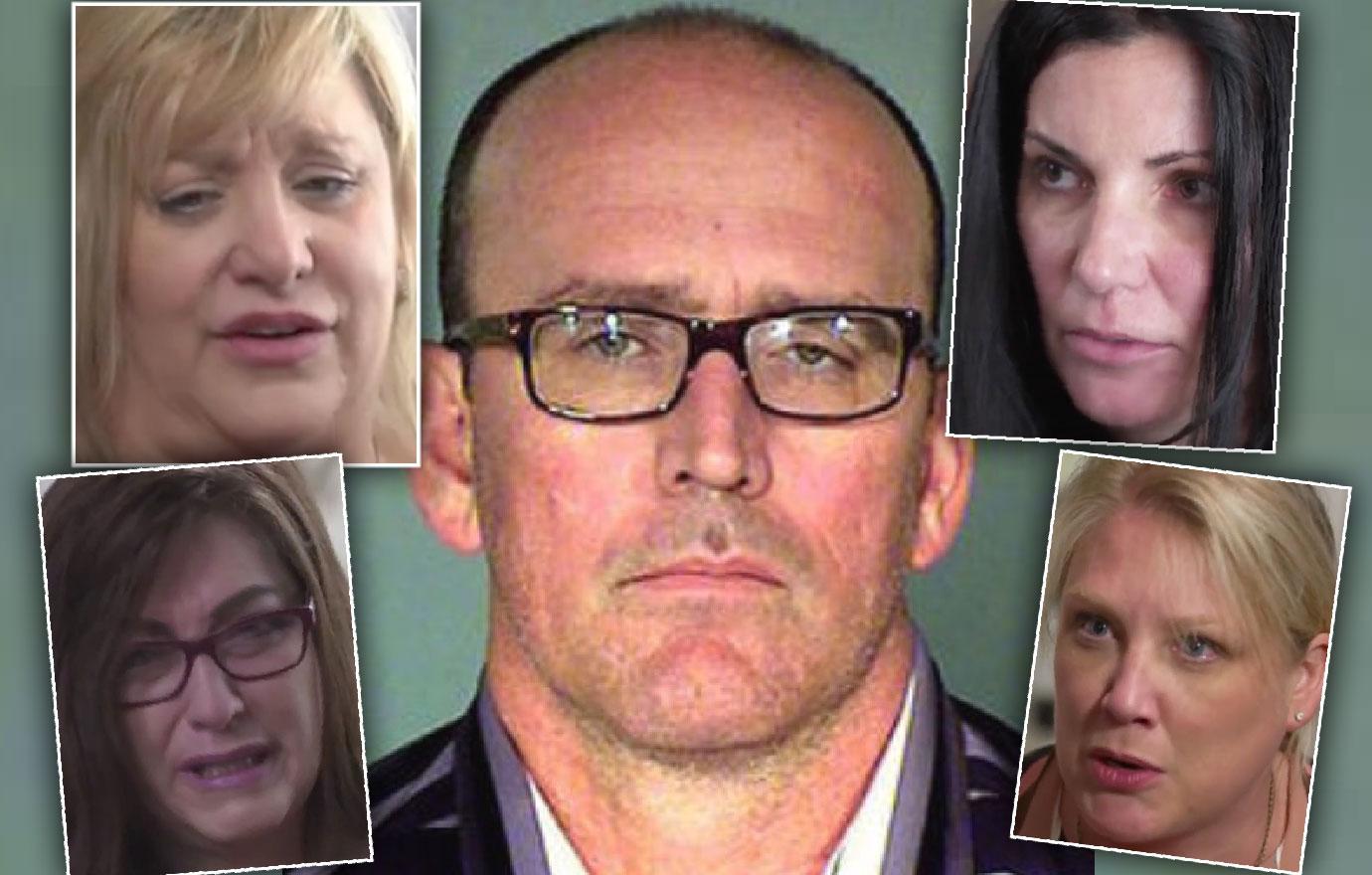 Nine women have come forward to talk about how their lives were destroyed by con man Derek Alldred.
They revealed their tragic stories in the new Oxygen documentary 'Seduced by Evil' which aired this weekend.
They shared the accounts of how Alldred seduced and then conned them out of money.
He seduced them online and then duped them all with various schemes.
Alldred went by different aliases, posed as a Navy pilot, professor and attorney, and moved in with his girlfriends and even planned a wedding with one woman.
Article continues below advertisement
His scam finally ended in the Spring of 2016 when one woman discovered the stolen credit cards of another girlfriend in his wallet.
Once police exposed his various cons shameless Alldred was sentenced to 24 years in prison.
"Derek took everything from me...$325,000," Linda Dyas, who reported Alldred to police, revealed in the documentary.
The women revealed they all thought they had found their true love with the smooth talking con artist.
"He was the perfect guy... I thought he was the one...mother's day four dozen roses," several of his victims explained.
He targeted professional women with money and duped then with various aliases and far fetched stories.
However, it came to an abrupt end after he met former flight attendant Missi Brandt.
When he was in the shower, she went through his wallet and found a Social Security card with his real name and two credit cards belonging to another woman, Linda Dyas.
Article continues below advertisement
Brandt investigated Alldred and immediately contacted Dyas via Facebook.
"It was just a huge shock. I mean, yes, I was questioning, but when you think somebody might have lied to you about some things, you don't think they lied about everything. It was literally about everything," she revealed.
Dyas and Brandt then launched their own investigation and met other women who were also conned by Alldred.
Prosecutors determined he targeted at least 25 women in California, Hawaii, Minnesota and Nevada.
"This defendant left a trail of tears, emotional devastation, and financial ruin behind him," US Attorney Joseph Brown.
We pay for juicy info! Do you have a story for RadarOnline.com? Email us at tips@radaronline.com, or call us at (866) ON-RADAR (667-2327) any time, day or night.