Love Wins! Pregnant Porsha Williams Gets Engaged To Baby Daddy In Surprise Proposal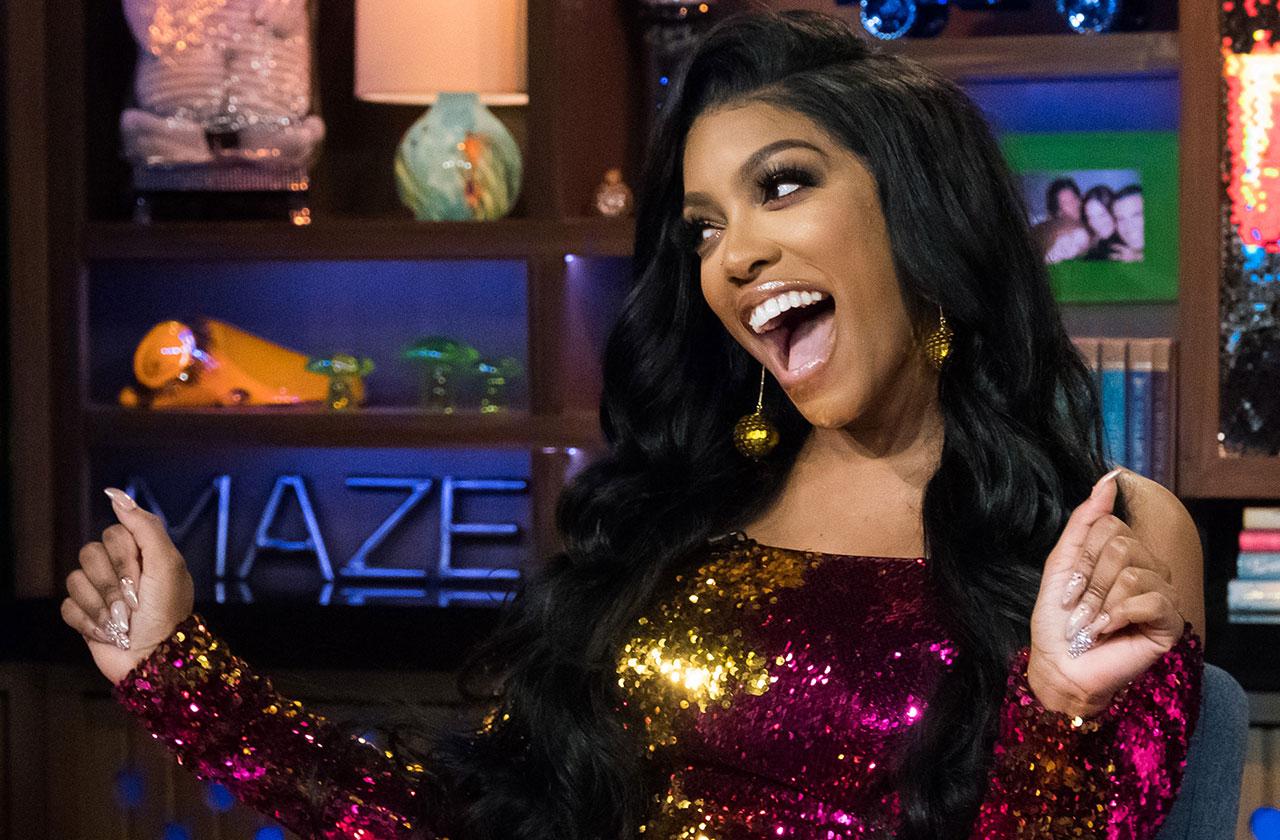 Article continues below advertisement
"Are we really gonnna be in two places for real?" Williams asked McKinley, who at first said yes.
"I think we need two places for your job," he said, adding that he would spend more time at her place.
"Your place now, it's like a bachelor pad. It's where you were when you were single, doing what you used to be doing," she pointed out. "You really want to bring your family into a bachelor pad?"
McKinley agreed to make her house their family home.
"Coming out of my divorce I left straight with nothing," Williams said about her split from Kordell Stewart. "I went straight to my mother's house and slept in her guest bedroom.
I had to completely rebuild. And I finally got my credit together to get into this new house," she said about her Duluth, GA mansion.
"Now I'm finally pregnant again. I imagine having a family in this house," the mama-to-be gushed.
Article continues below advertisement
McKinley then promised her she wasn't going to be a single mother.
"I'm going to change your status from momma to wifey," he told her.
But she did not expect a proposal.
On the day of, McKinley talked her into attending what she thought was a charity event, and they flew there together in a private helicopter.
"She has no idea he is proposing today ," her sister said as she filmed pregnant Williams getting ready.
"She is going to freak out when she sees that ring."
McKinley led Williams into a room covered in red rose petals and Lil' Mo was singing the song they both loved.
"You do not know how many times we have sung this song to each other. And Lil' Mo singing it to us," she said in her confessional.
"Would you like to be Mrs. McKinley?" he asked her and pulled out a gigantic diamond engagement ring.
"Yes," she told him, crying.
Article continues below advertisement
"I love you," he told her, and she told him that she loved him too.
"I've dreamt about how he would propose," Williams explained in her confessional. "For him to do it like this with a helicopter and the flowers. Can we talk about the ring? He did that! Thank you boo!"
She then got even more emotional, reflecting on how much her life had changed.
"Thinking about how alone I was at first. And now. No one will ever understand what it means to me to have gone through a miscarriage all by myself, without the person who made that child with me to now be pregnant and have the man who is the father of my child be so loving and so thoughtful. It means the world to me," Williams said as she choked back tears.
In another scene, Kandi Burruss had baby drama of her own. The star — who admitted she was trying to have another child via surrogate — met with the woman who would potentially carry her child.
"It is emotional for me. Letting somebody else carry your baby is very scary. I want to carry my own kids," Burruss cried.
"The one thing that I am scared about," Burruss told the woman. "They can change their mind and keep your baby."
Article continues below advertisement
With Dr. Jackie from Married to Medicine, the woman explained: "It doesn't go like that. The egg doesn't belong to me."
Meanwhile, NeNe Leakes was still struggling with her husband amid his cancer diagnosis.
"Before Gregg was diagnosed with cancer, we were rocky. It was so difficult to take the fussing. I just can't take it anymore. He's a f**king grouch," Leakes said.
"Am I happy? Are we truly happy together? There is no question whether I truly love Gregg or not. I do. Gregg is always my rock. It has nothing to do with cancer. It has everything to do with I don't want to live my life unhappy," she said.