'Delete B***h!' Kandi Unfollows Porsha On Instagram After Nasty Feud Over Her Man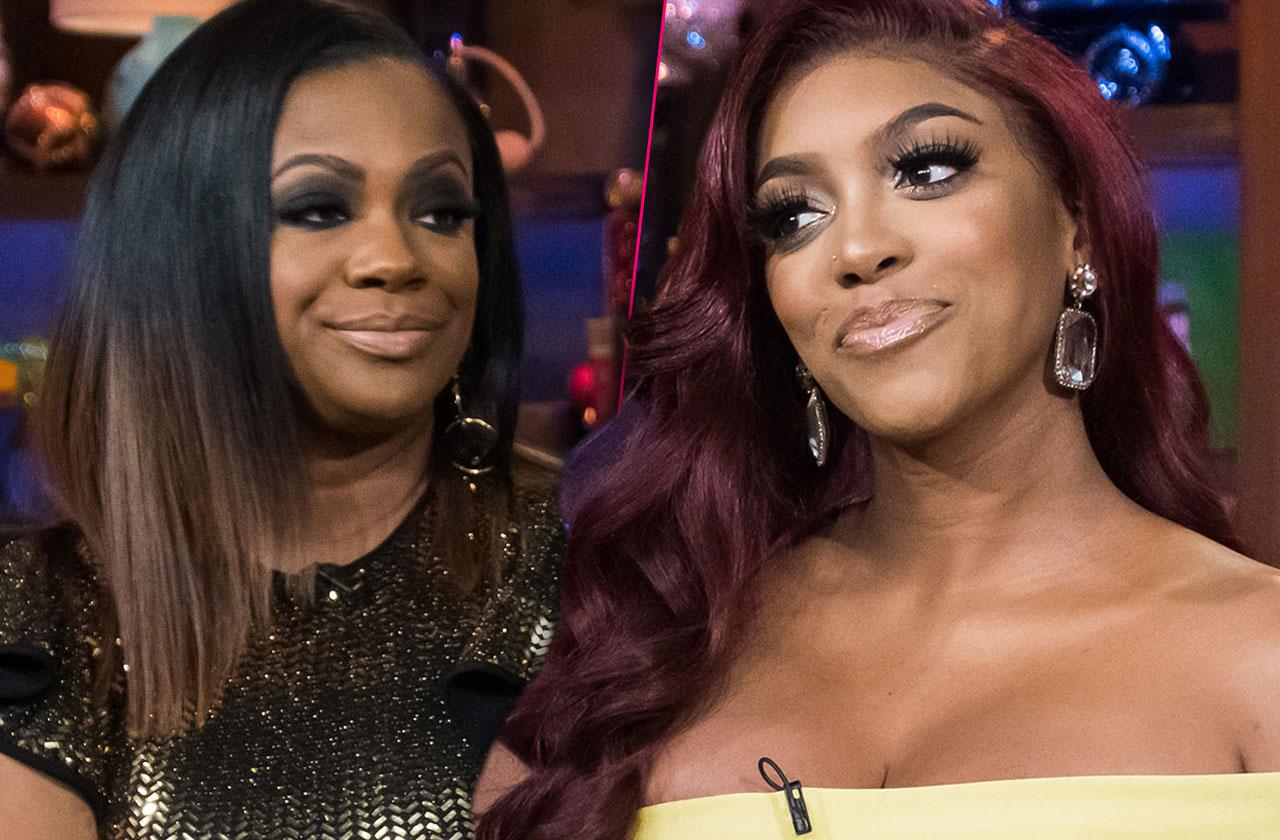 Porsha Williams and Kandi Burruss' feud is far from over. On the latest episode of The Real Housewives of Atlanta, the frenemies blasted one another, spouting nasty insults and vicious accusations.
"You always are the aggressor and then become the victim," Burruss, 42, told Williams, 37, on the January 13, 2019 episode following their fight at Todd Tucker's birthday party.
"I'm nobody's victim b***h," Williams told her.
Article continues below advertisement
The women argued after Burruss claimed Williams was harassing one of her staffers at the party, accusing the staffer of texting her fiancé and baby daddy, Dennis McKinley.
"You don't know how to control yourself, that's your problem," Burruss said. "I was trying to be nice to you by even inviting you," she told Williams, who shot back: "Don't do me any favors."
Then Burruss had enough. "At this point I don't care I don't want to f**king work. She just made it easy for me. I'm done," she said.
And while Cynthia Bailey tried to tell her to be the "bigger person," Burruss made a bold move.
"Delete b***h," she said as she unfollowed Williams on Instagram.
But Williams had other things to worry about following their heated catfight.
Feeling the pressure of her new relationship with McKinley, the RHOA star met with her therapist, Dr. Sherry, to explain that she was worried about losing her own identity.
Article continues below advertisement
"Right before I had met Dennis, I had given up on what I wanted. I had gotten so comfortable with Porsha being alone and now that I'm in love again I don't want to lose Porsha," she told Dr. Sherry.
"He doesn't really, really, really know about the abuse in my past," she said, referencing her ex-husband, Kordell Stewart.
She went home and talked to McKinley about the situation, confronting him about his texting with Burruss' staffer, whom he had a previous relationship with.
"I was totally innocent. You saw the text messages," her baby daddy told her.
"So, you didn't do nothing wrong ?" Williams asked him. "Just say 'I shouldn't have answered the text messages and I would probably be done with it,'" Williams said in her confessional.
"That was a very insignificant conversation," McKinley told her.
"It almost makes it everybody else's fault but yours. That little bit nicked at the trust I have. This is why it is even affecting me more," she told him.
Article continues below advertisement
"I'm sorry. I apologize," he told her, but that wasn't enough. "What you even apologizing for?"
McKinley admitted: "I probably should have realized that she was trying to be messy. I apologize."
"I still feel like you don't really get what I'm saying," she told him but he assured her: "We're on the same page Porsha ."
Meanwhile, NeNe Leakes' struggle with Gregg's cancer continued to take a toll on her.
At his birthday party surrounded by friends, he told his kids that he didn't take anything for granted.
"My life got very, very close. I just didn't know. So, every holiday, every good and bad day has a meaning to me. Even though my God has told me I'm healed and I have accepted it and believe I am healed," he said.
Leakes, 51, said she supported her husband "wanting to educate the kids is a good thing. I hear it so much because it makes me really nervous to think 'You can lose someone to cancer like that!'"
Article continues below advertisement
She was having a hard time with his diagnosis and the way it affected their lives.
"This is too much for me," she said. "He is definitely a grouch. I know that Gregg is the one with the disease, but I'm wore out like a car tire child. I hold a lot of things in then I explode."
In another scene, Cynthia Bailey introduced her new boyfriend, Mike Hill, to some of the ladies. "My name is Hill not Will," he said, assuring them that he was a much better man than her ex.