Ray Of Light? Madonna 'Invites Lady Gaga To Post-Oscar Party' Amid Bitter Feud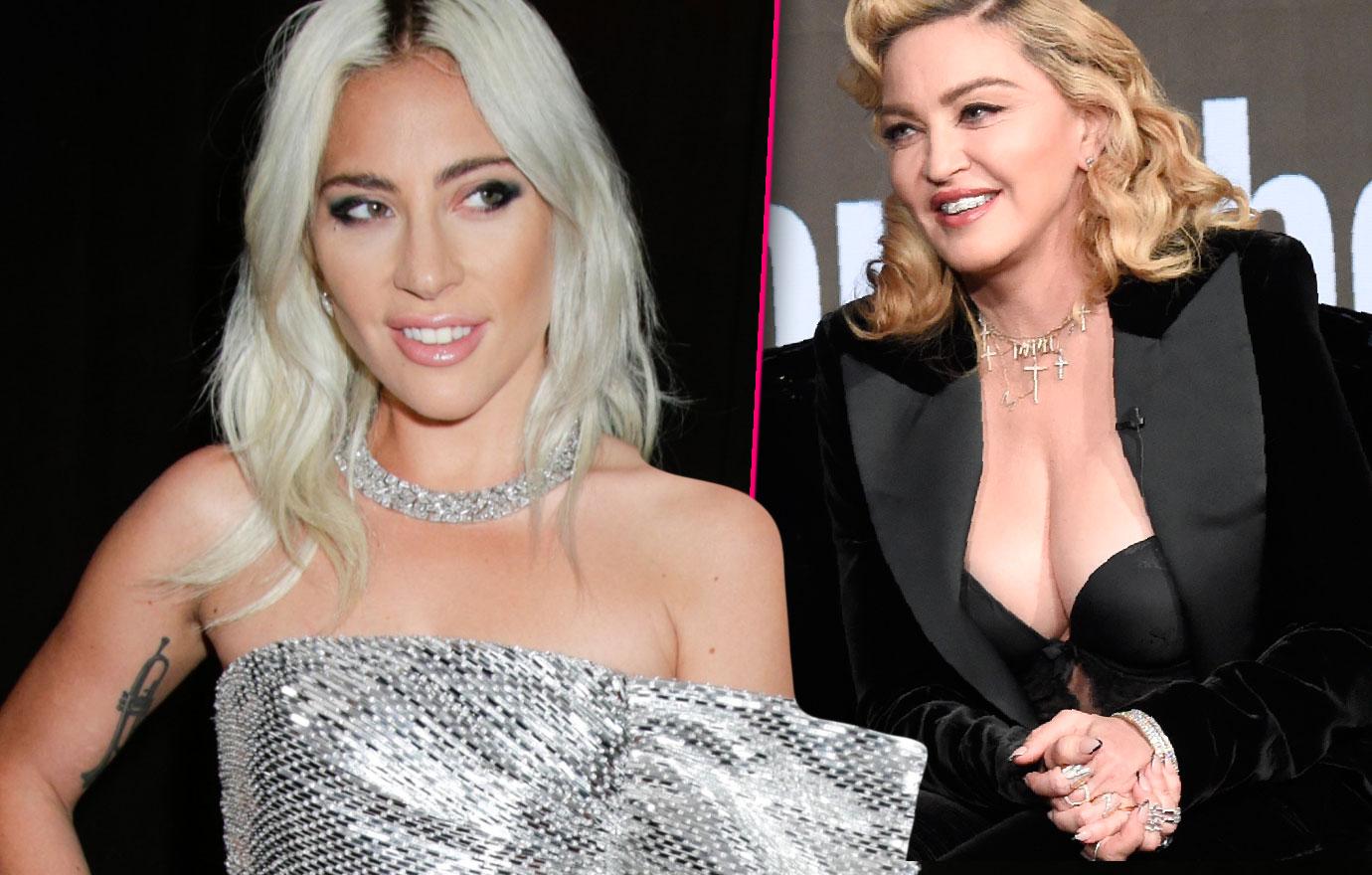 Madonna has invited Lady Gaga to her super exclusive VIP post Oscar party this Sunday, February 24, 2019, breaking the ice amid their feud, RadarOnline.com has exclusively learned.
"Madonna would make peace with the devil if it made her relevant again," a source told RadarOnline.com.
The 60-year-old "Vogue" singer's relationship with Gaga, 32, has been like a stick of dynamite for years, as RadarOnline.com has reported.
Article continues below advertisement
Their feud began with the release of Gaga's 2011 smash hit Born This Way, which Madonna later chalked up as a "reductive" — i.e., cheap or crude —imitation of her 1989 hit Express Yourself.
Madonna then threw a bunch of slights and digs Gaga's way, painting her as an imitation.
Gaga told fans in concert as an apparent response, "I don't give a f*ck what people say."
Two years ago, Gaga slammed Madonna, implying she lacked talent by saying, "We're different — I write my own music."
Gaga added, "There is spontaneity to my work. I allow myself to fail. I allow myself to break. I'm not afraid of my flaws."
A "Straight Shuter" report last year claimed that Madonna was jealous of Gaga's huge acting success with A Star is Born.
While Gaga has been nominated for an Oscar, Madonna's stab at being an actress fizzled long ago.
But now, the insider said, the Material Girl wants to mend fences as a career move.
Article continues below advertisement
"Madonna has new music coming out this year and being attached to Gaga again would help her," the source explained.
Gaga could be an Academy Award winner for Best Actress on the Sunday night ceremony, and "Madonna wants to piece of that," the source told RadarOnline.com.
"A picture of these two frenemies together will get more press than the film that wins best picture of the year. Never count Madge out."
According to the insider, "What will be interesting is if Gaga accepts the invite and shows up. Let's face it, on Sunday Madonna needs Gaga more than Gaga needs Madonna."