Wendy Williams' Husband 'Threatens' Staff To Stay Silent Amid Cheating Scandal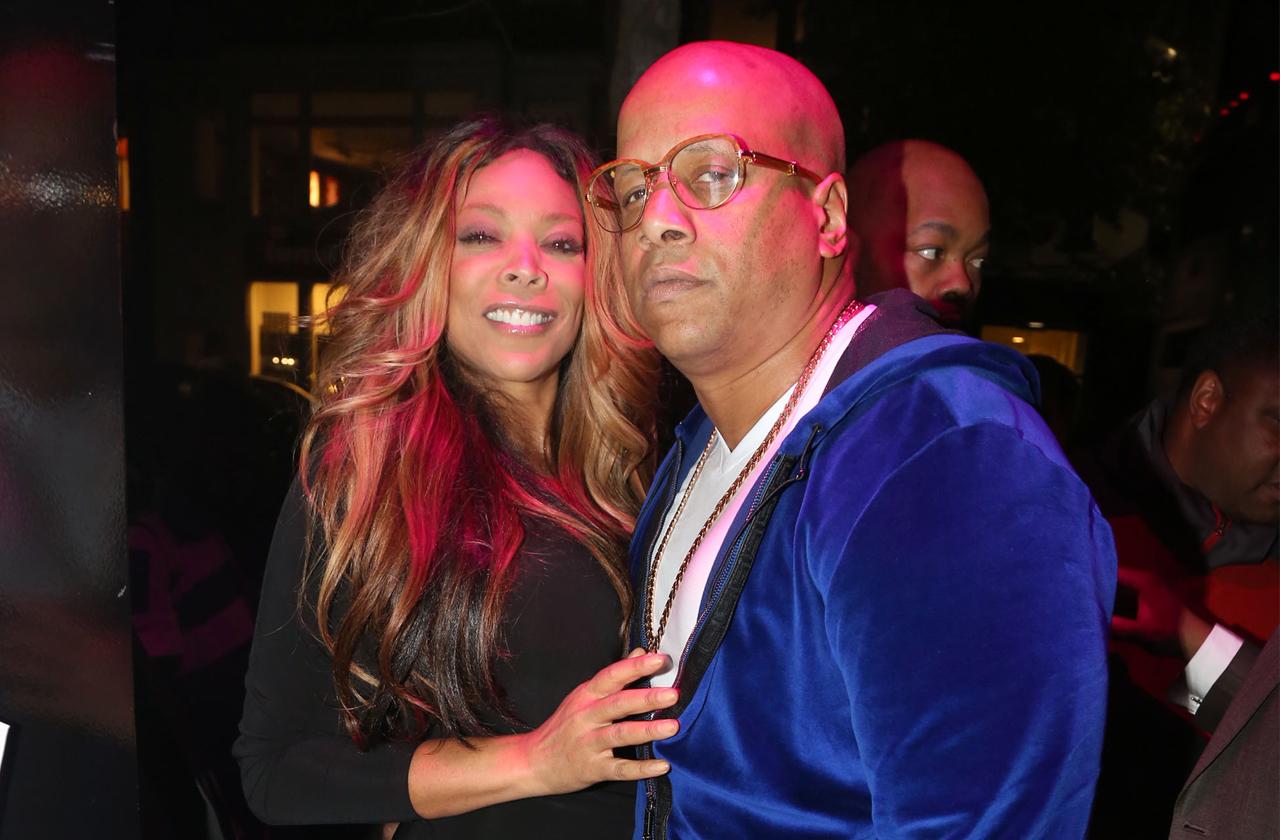 Wendy Williams has made headlines recently because of her bizarre behavior, health issues and husband's bombshell cheating scandal. Now, RadarOnline.com can exclusively reveal her husband Kevin Hunter has been trying to hide their secrets by threatening the staff of her show!
"Kevin sat down the entire 'Wendy' staff on Monday morning," a source told RadarOnline.com. "Everyone thought Kevin was going to provide an update on Wendy's health, but instead Kevin ranted for almost an hour about the leaks coming out of the show to the press."
Article continues below advertisement
Hunter allegedly read "specific articles and headlines" in an "intimidating voice" to the workers.
"He was overly paranoid about any info about their private life leaking," the insider said.
Williams, 54, has taken off from her show, blaming health issues on her absence.
"The strange part was he provided no update on Wendy's health, when she would be back or how she was feeling, which was clearly info that everyone at the show needs to do their jobs," the insider said. "He was threatening that whomever was the source would be caught."
And Hunter is determined to find the culprit, as he has been "testing the staff by leaking out information to certain people to see if he can catch someone."
As RadarOnline.com reported, Williams has been exhibiting strange behavior for months. In December, she announced she fractured her shoulder.
"I've never taken a pain medication in my life (except when I got snatched over 20 years ago) until this week," she wrote on Instagram, seemingly suggesting that the medication is the cause of her slurred speech and behavior.
Article continues below advertisement
Days before the announcement, she explained why she frequently sits down during show segments.
"So it has come to my attention…that you all are noticing that I sit, a lot. I love to have several seats. I don't just sit here, I've been sitting in the audience, I sit to do demo projects as well. You know why? Cause I want to," she told the audience. "Cause this is my show, and this is how I want to do it. I bust my a** on this show, every single day."
Other Women: The 9 Most Infamous Celebrity Mistresses Revealed!
In 2017, Williams fainted on live television during her Halloween episode. She blamed overheating from the costume and menopause.
She also blamed her bizarre behavior on hyperthyroid condition Graves' Disease.
Williams has also been dealing with her husband's cheating scandal. Hunter has been accused of getting his secret mistress Sharina Hudson pregnant. Williams and Hunter have denied the reports.
Article continues below advertisement