'Leave Him Alone!' Jermaine Jackson Defends Brother Michael Amid New Documentary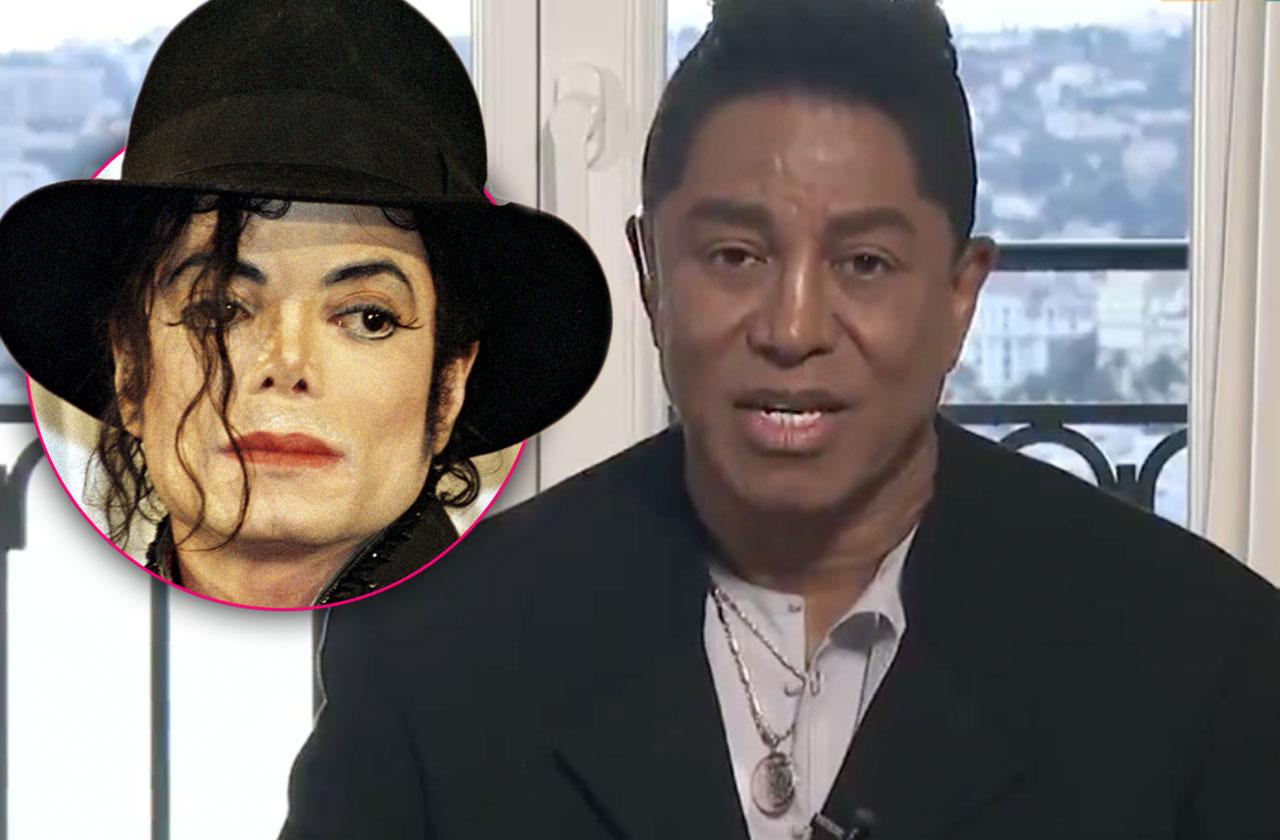 Article continues below advertisement
Jermaine said that before Michael's death, both men assured the singer had never touched them sexually, but as soon as he died, and they needed money, things took a turn.
"Wade changed his story that he maintained before and after Michael's death," Jermaine told show hosts Piers Morgan and Susanna Reid. "He tried to go out and shop a book deal. No publisher would touch it. He even sued the estate for $1.5 billion; it was tossed out…. what was left for him to do was do a documentary."
Jermaine added that despite all the recent alleged victims' claims against Michael, the late star was previously investigated by Child Protective Services and acquitted in 2005.
"I wanted to come on because I've always jumped to my brother's defense even when he was living, and now," he said. "They had to sling him through the mud and he was cleared of all of this, so it's nonsense."
Jermaine added that while he believes in speaking out, people today tend to take rumors as facts, despite hard evidence pointing to the contrary.
Article continues below advertisement
"We're living in a time where people can say anything and it's taken as truth," he continued, claiming people "would rather believe a documentary rather than what was said under oath — in front of a judge, jury, everything. 'Absolutely not. he did not touch me.'"
Jermaine concluded his interview by saying that despite the allegations, drama, controversy and chaos, Michael Jackson is gone, and so should be this debacle.'
"We lost Michael," Jermaine Jackson said. "We lost our father. We're still mourning. We lost a lot. Just leave us alone, leave him alone. Let him rest, please. Let him rest. He deserves to rest."
We pay for juicy info! Do you have a story for RadarOnline.com? Email us at tips@radaronline.com, or call us at (866) ON-RADAR (667-2327) any time, day or night.