Meghan's Unborn Child Tested For Disabilities Before Official Pregnancy Announcement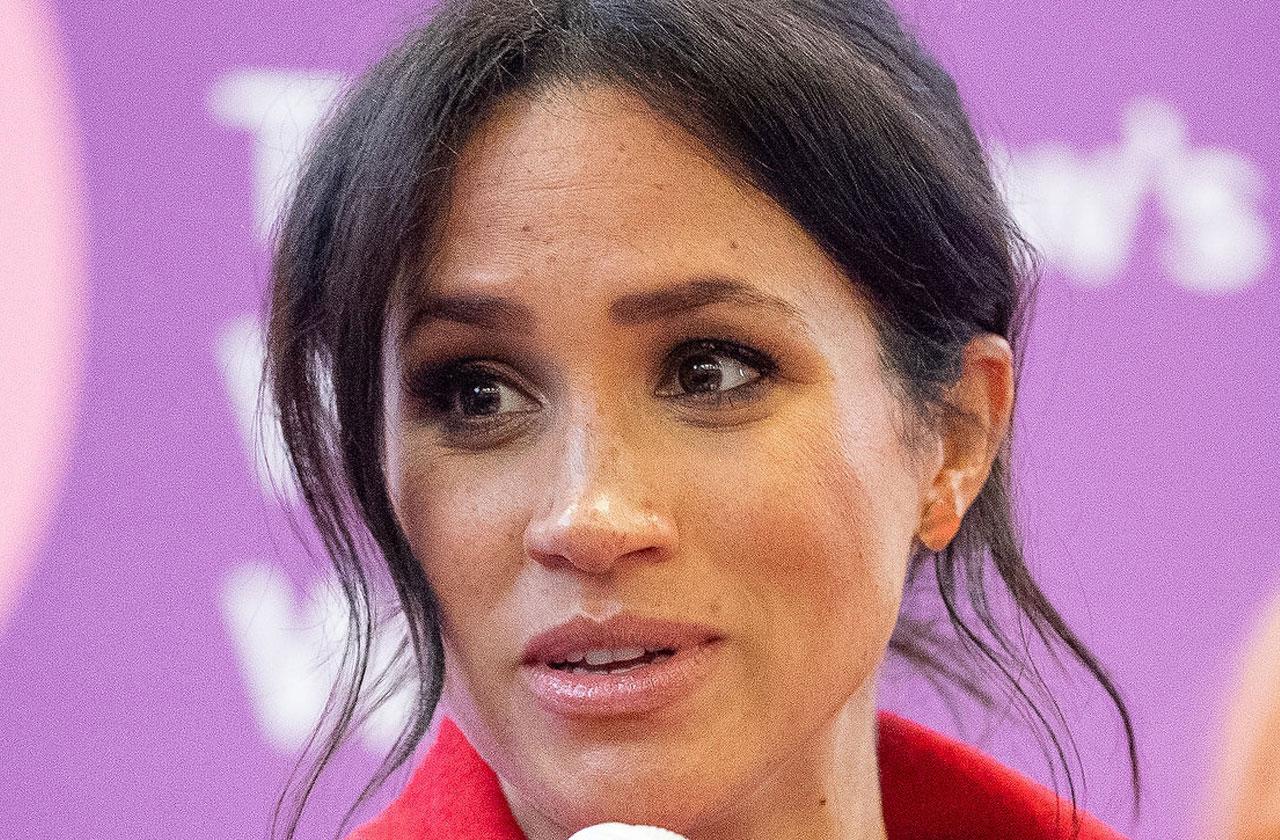 Meghan Markle was forced to test her unborn child for disabilities on the Queen's orders days before the palace made her official pregnancy announcement. As RadarOnline.com has learned, the health check was due to the royal family's shocking hidden history of children with incapacities.
Though it's a little-known fact, Queen Elizabeth II's two female cousins have been kept hidden in a hospital their entire lives due to their learning disabilities.
Article continues below advertisement
A source said: "All women in the royal household must submit to this test now. Many of the royal houses of Europe are very closely related so the gene pool can be quite shallow, which can increase the chances of abnormal children being produced."
And despite the fact that Meghan, 37, is not related to the Queen, 92, she still had to follow royal protocol.
"Even though Meghan was a non-royal, that didn't change the fact she had to get tested," said the insider. "Meghan wasn't happy with having to submit to it, but it was non-negotiable like most traditions in the royal family."
Prince John, the fifth and youngest child of George V and Queen Mary, suffered epilepsy and learning difficulties, which caused the family to lock him away from public view in a remote cottage on the Sandringham estate in Norfolk, England.
Neglected by the royals, he was cared for by his devoted nanny, Lalla. He was 13 years old when he died in 1919.
Katharine Bowes-Lyon, the niece of the late Queen Mother, and her elder sister Nerissa, both had learning disabilities. They were born in an era when families treated the disabled with shame, and when young unmarried women who got pregnant were locked in asylums or hospitals.
Article continues below advertisement
The sisters – cousins of Queen Elizabeth II – were hidden from society for most of their lives and were not allowed in public despite the Queen Mother being patron of U.K. learning disability charity Mencap. A 1963 edition of Burke's Peerage — the guidebook to aristocratic families and their lineage — falsely recorded the sisters as having died in 1940 and 1961, but Nerissa actually died in 1986 aged 66 and Katharine passed away aged 87 in 2014.
They spent much of their lives in the Royal Earlswood Hospital in Surrey. Friends said they were well-aware of their royal connections and would often curtsey when the Queen was on television. The day Princess Diana got married, they watched on TV and stroked the screen. Their accommodation was revealed to the world in 2012, when Channel 4 showed a controversial documentary titled The Queen's Hidden Cousins. Queen Elizabeth II was reportedly "hurt" by the scathing series.
Article continues below advertisement
After the reveal, various outlets tried their best to get an inside scoop on the dark secrets behind the royal family's hidden children.
A reporter from The Sun once tried to get into the hospital to speak to Katharine Bowes-Lyon, while carrying a birthday bouquet of flowers for her. And three decades ago there was outrage when an American TV film company went to the Royal Earlswood Hospital and secretly filmed Katharine inside — with interviewer Geraldo Rivera rigging up a camera in a shoulder bag to film the sheltered royal.
We pay for juicy info! Do you have a story for RadarOnline.com? Email us at tips@radaronline.com, or call us at (866) ON-RADAR (667-2327) any time, day or night.