Thomas Ravenel's Ex Kathryn Dennis Brings Up Sex Assault Claims To Get Custody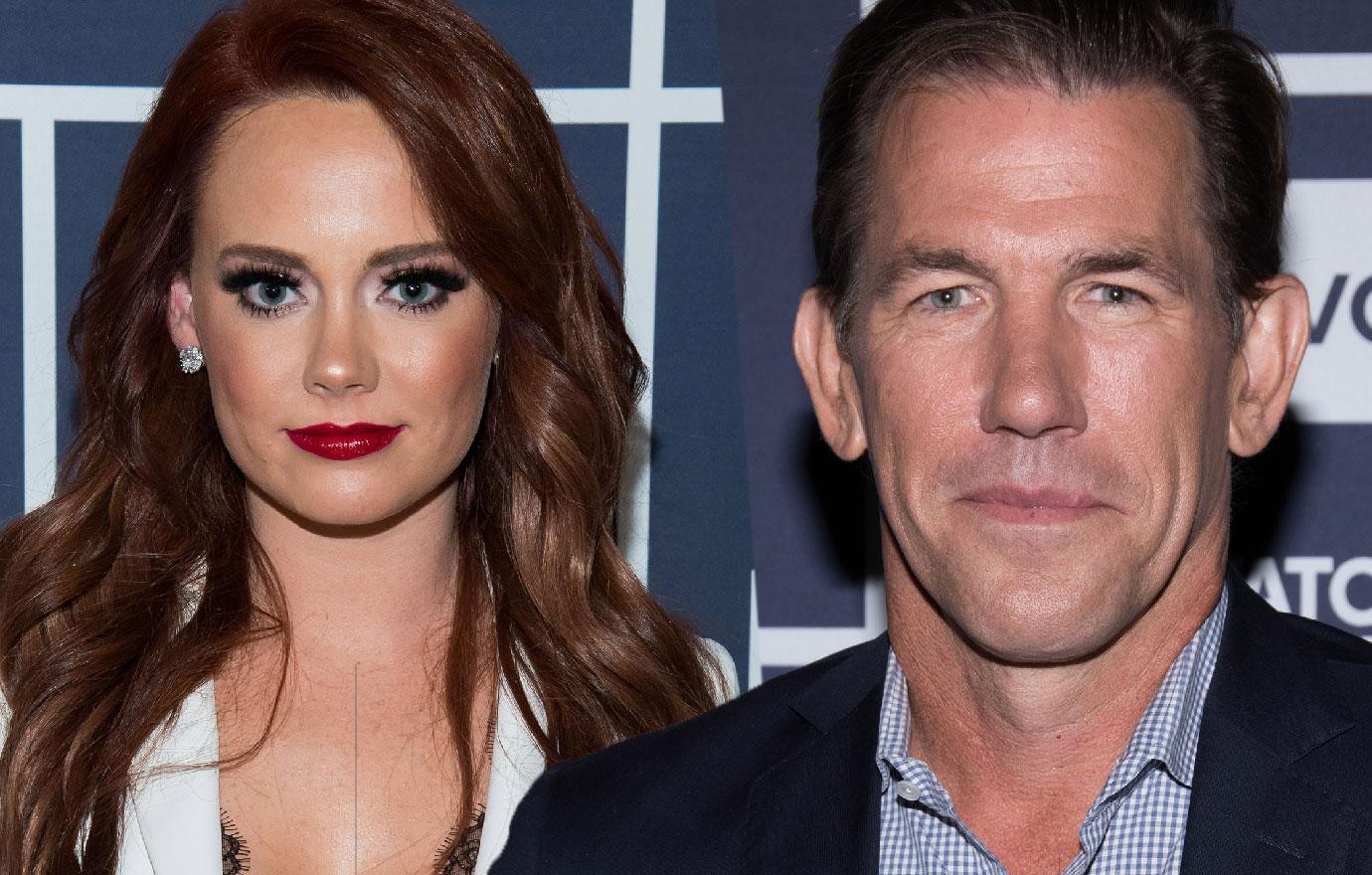 Sexual assault allegations against disgraced former Southern Charm star Thomas Ravenel are now affecting his custody battle with ex-girlfriend Kathryn Dennis, as The Blast has reported. According to the website, baby mamma Dennis, 27, has brought up the claims made against Ravenel, 56, in court docs as she tries to get primary custody of the couple's two children – daughter Kensington and son Saint Julian.
Article continues below advertisement
The Blast has reported that Dennis has responded to Ravenel's attempt to keep their joint custody arrangement in place. Dennis contended that since the court-appointed doctor submitted his report in 2017, which said both Dennis and Ravenel were both fit parents and recommended co-parenting, he's been accused of misdeeds that could change everything.
Dennis brought up the allegations that Ravenel sexually assaulted a woman and that he allegedly paid her $200,000 to keep quiet.
She also pointed out in the legal papers that Ravenel was accused of sexual assault by another woman — the couple's former nanny, Dawn Ledwell. Ravenel was arrested in South Carolina in September for alleged assault and battery on Ledwell and she is suing him for the alleged attack.
Ravenel was fired from Southern Charm after he was accused of the alleged sexual assault, and in her lawsuit, Ledwell contended that Bravo, NBCUniversal, Comcast and production company Haymaker all conspired to cover up her attack.
Article continues below advertisement
As RadarOnline.com has reported, insiders now speculate that the reality show could be canceled in the wake of the Ravenel allegations. In the new court docs, Dennis claimed about Ravenel that there are "other incidents of bizarre behavior arising out of his intoxication due to a mixture of alcohol and prescription drugs."
She alleged that Ravenel admitted that he has locked the kids in their rooms at night on occasion, which she fears is a safety hazard. Dennis claimed that Ravenel's allegations that she schemed to have his on-again-off-again girlfriend, Ashley Jacobs, make defamatory statements about him to the press is not true.
Dennis contended in the filing that Jacobs has repeatedly said horrible and defamatory statements about her and should not be exposed to their kids. She also denied that she is seeking primary custody of the kids so it can be a Southern Charm storyline.
Dennis asked for all of Ravenel's requests to be denied and his lawsuit over the Bravo show's unaired footage dismissed. Ravenel's former galpal filed for primary custody of the children in October.