Desperate Move? Sarah Jessica Demands Jewelry Company Hand Over Docs In Legal War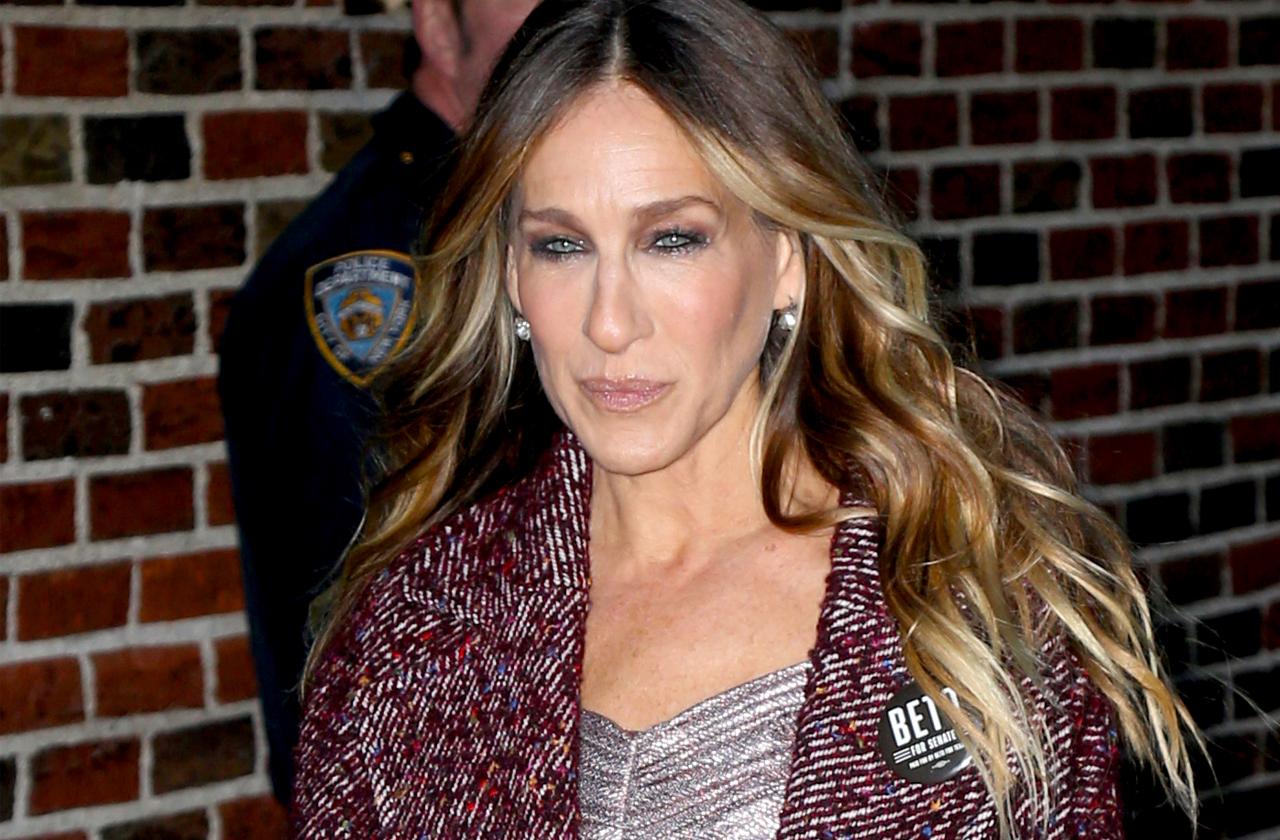 Sarah Jessica Parker's bitter war with Kat Florence Design Limited continues. RadarOnline.com can exclusively reveal the Sex and The City star demanded the jewelry company hand over documentation in the breach of contract lawsuit.
Kat Florence Design sued Parker, 53, for allegedly breaking an endorsement agreement and refusing to return jewelry. Parker fired back by claiming the company abruptly stopped making quarterly payments.
Article continues below advertisement
In Parker's Motion for Conference filed on December 7, 2018, she claimed the jewelry company "failed to produce multiple categories of documents that are undisputedly relevant."
"To date, Counterclaim Defendants have indicated, without explanation, that they no longer have these documents in their possession, custody or control," the filing continues. "Counterclaim Plaintiffs seek an order compelling the production of these documents and, in the event Counterclaim Defendants fail to produce them, an adverse inference."
Parker explained the documents Kat Florence Design allegedly fail to possess are attachments to relevant emails, WhatsApp Messages, and photos, videos and other marketing materials containing Parker's name and likeness.
"These documents are critical to refute KFD's arguments that Ms. Parker did not perform her obligations in good faith and that KFD was unable to effectively promote its jewelry," the filing read.
Article continues below advertisement
Kat Florence Design failing to produce the documentation "questions the integrity of Counterclaim Defendants' production."
In Kat Florence Design's Response to Motion filed on December 11, 2018, they claim they were advised to "maintain all documents."
"Thus, there should be no inference that the Plaintiff/Counter-Defendants have failed to maintain or destroyed any documents for production to the Defendants/Counter-Plaintiffs," the response read.
Kat Florence Design explained how they have produced documents in their possession, custody and control.
The documents requested are in the hands of independent contractors, which as the WhatsAppMessages, which they do not have access. They have reached out and attempted to produce all documents responsive to the requests.
As for other documents, such as email attachments, Kat Florence Design doesn't believe certain attachments are relevant to the case. However, they "will attempt to provide attachments that it has access to, regardless of relevance, and will produce those to Defendant."
Article continues below advertisement
Parker confirmed the photos, videos and other marketing materials were received, the plaintiffs claim.
The jewelry company then alleged how the lawsuit was initially filed because of "multiple breaches" of the endorsement agreement from October 2015 to September 2016.
"After Plaintiff paid the Defendant over a million dollars as part of its ongoing contractual obligations the Defendant failed to attend the London opening of her own jewelry line and further failed to attend an alternative evening event as an agreed upon substitute," the filing read. "Upon such failures and the multitude of earlier breaches engaged in by the Defendant, the Plaintiff ceased making payments."
The actress agreed to license her name and likeness for marketing purposes in exchange for $7,500,000.
The company claimed she failed to return jewelry that had a value of $149,501.96.
In Parker's amended response and counterclaim filed on October 15, 2018, she alleged the company "abruptly and without notice or explanation stopped making its quarterly payments to Ms. Parker."
Kat Florence allegedly blamed "addition of new investors, who directed the company to suspend payments" in October 2016.
The mom-of-three claimed she is entitled to damages of no less than $6.125 million.
Stay with RadarOnline.com for more on the legal battle.
We pay for juicy info! Do you have a story for RadarOnline.com? Email us at tips@radaronline.com, or call us at (866) ON-RADAR (667-2327) any time, day or night.