JWoww Accuses Ex Roger Of Harassment In Police Report, Claims He Called Her A 'Piece Of S**t Mom!'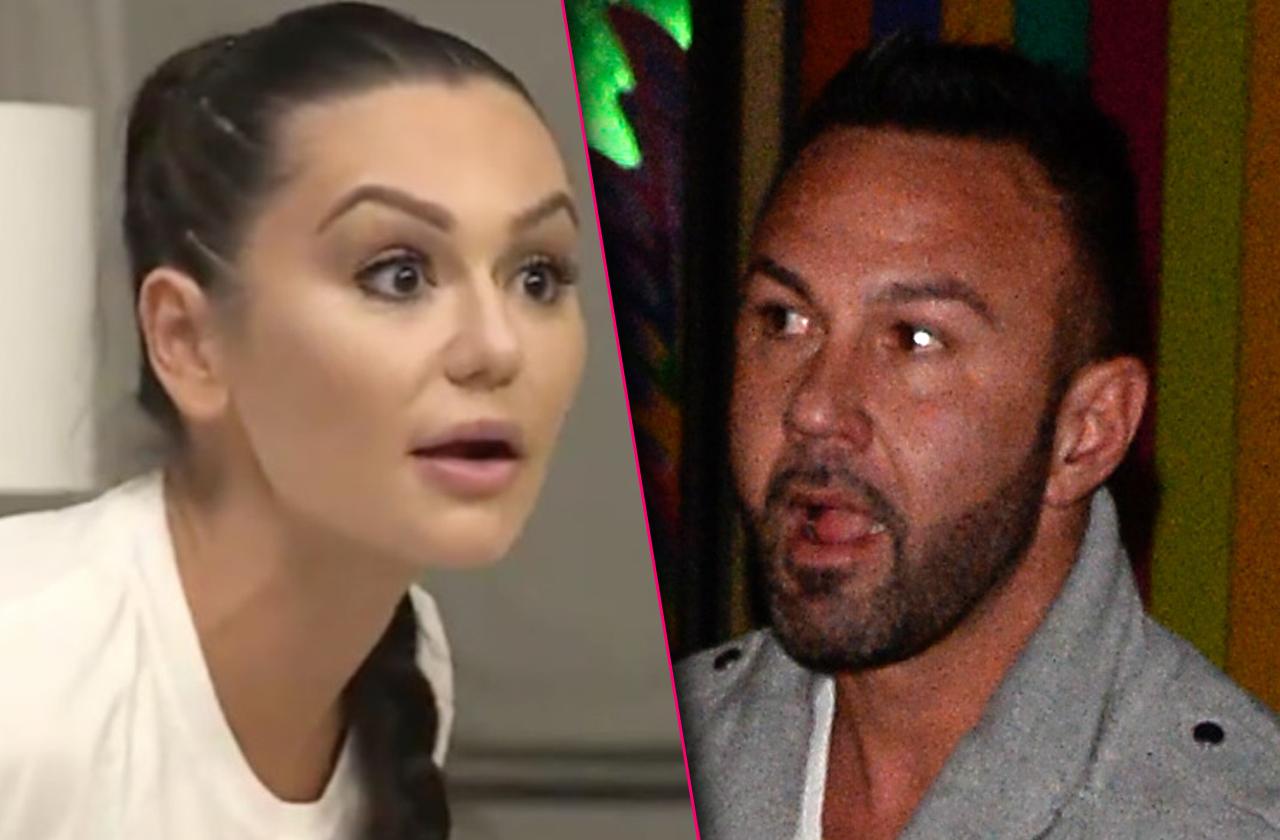 Article continues below advertisement
"Mr. Mathews and Mrs. Farley had an argument," the report read. "Mrs. Farley had previously told Mr. Mathews that she would watch their children on 12/14/2018, however she informed him that she now has to travel to New York City for work on that date."
According to the report, Mathews confronted Farley about her work schedule "affecting the children."
"During their argument, Mrs. Farley became irate and began screaming and slamming her bedroom door," the report read. "At this point. Mr. Mathews began recording the incident on his cell phone, in fear that Mrs. Farley would make false accusations regarding Mr. Mathews' behavior."
Farley, 32, told police that her estranged husband said she is a "piece of s**t mother" and is "damaging to their kids" while recording with his cell phone.
He also allegedly threatened to post the video on the Internet to "show everyone what a terrible mother she is."
She claimed he "frequently" records her with his cell phone and threatens to post the videos.
"Farley feels harassed by Mr. Mathews' continued disparaging comments and continued threats that he will post unfavorable videos of Mrs. Farley to the Internet," the report continued.
Article continues below advertisement
The MTV star also alleged that her ex is using her popularity on Jersey Shore "to his advantage."
Farley declined to speak with a member of the domestic violence response team.
Mathews left the residence and claimed he would return that night. Farley said his return to the New Jersey home, where they reside together in separate bedrooms, would not cause any further arguments.
Although she declined to file an emergency temporary restraining order at the time, officers returned to the home later on, as she "changed her mind."
Farley was granted the temporary restraining order, which gave her sole temporary possession of their children Meilani, 4, and Greyson, 2, and their home. His weapons, including firearms, were seized.
RadarOnline.com previously broke the 911 call from the incident.
"Him and his wife are getting divorced and they're in the middle of getting divorced," the operator explained in the call obtained from Tom River's Police Department. "She's making up all kinds of stuff. She's threatening to throw him out and call the cops."
Article continues below advertisement
Then children could be heard screaming in the background.
"Mommy can't control her emotions," Mathews said to one of their children.
When the operator asked if there are firearms in the home, he responded, "There is but no one is doing anything. Registered firearms to me. It's not on that level."
He continued, "She's going to wait until I leave and call the police and make up some crazy story. I'm ensuring she cannot do that."
The Tom's River Police Department's Public Information Officer exclusively told RadarOnline.com last week, "at approximately 1:00 AM on Friday, December 14th, 2018 police were dispatched to the home of Jenni Farley and Roger Mathews for a civil matter."
The PIO confirmed that Mathews was hit with a temporary restraining order and was "provided transportation to another location."
Mathews has seen his children since the incident.
Stay with RadarOnline.com for more on the story.
We pay for juicy info! Do you have a story for RadarOnline.com? Email us at tips@radaronline.com, or call us at (866) ON-RADAR (667-2327) any time, day or night.