Cops Tell All: JWoww's Ex Roger Taken Away By Police After Nasty Fight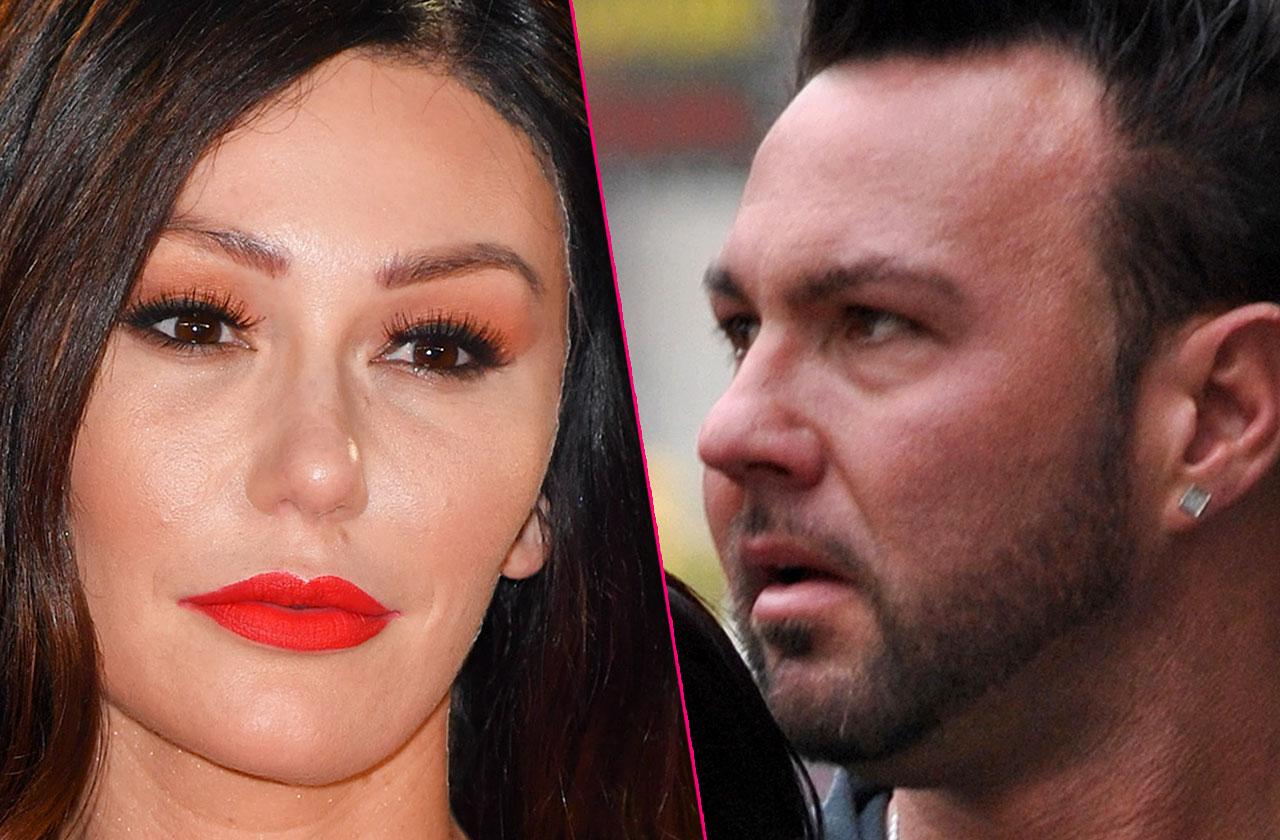 Jenni "JWoww" Farley's divorce from estranged husband Roger Mathews turned nasty last night when authorities escorted him from their New Jersey home and hit him with a restraining order. RadarOnline.com can exclusively reveal more on the shocking showdown.
The Tom's River Police Department's Public Information Officer exclusively told RadarOnline.com, "At approximately 1:00 AM on Friday, December 14th, 2018 police were dispatched to the home of Jenni Farley and Roger Mathews for a civil matter."
Article continues below advertisement
The PIO confirmed that Mathews was hit with a temporary restraining order and was "provided transportation to another location."
A source exclusively told RadarOnline.com that Farley "was really trying to keep her kids out of this and she will continue to keep them out of this."
"She has never been abusive to him or their children," the insider said. "At this point, she does not want him anywhere near her or the kids and this is why she felt the restraining order was necessary. She wouldn't have taken it to this level if she were not concerned for her safety."
The Jersey Shore star, who shares children Meilani, 4, and Greyson, 2 with Mathews, released a statement about the incident on her Instagram page.
"Certain events transpired last night which led Jenni to involve the authorities, as she felt it was in her best interests, and the best interests of her children to do so," the insider said. "Any statements and social media posts depicting anything to the contrary are entirely false, misleading and intentionally designed to cast Jenni in a negative light."
Article continues below advertisement
The statement ended with, "She is proud to be a hard working parent who provides for her children… A judge immediately ruled in Jenni's favor and issued a temporary order or protection last night. Please respect Jenni's decision for privacy in an effort to protect herself and their children during this time."
Early Friday morning, Mathews posted various videos about the situation.
"This is the level my ex-wife takes it to after telling my kids their dad is a piece of s**t and she's sorry she ever had children with him," he captioned a video. "She gets so emotional and irrational in her anger this is the level she brings it too"
He accused Farley of being unable to "control her emotions."
"His mother is so hate-filled towards his father that she would do something like this," he said. "I'm not allowed to speak to my children, not allowed to go get clothes, not allowed to step foot in the house that I've lived in for eight years. I miss my kids, man."
Farley filed for divorce from Mathews earlier this year. He claimed they have been working on their marriage.