'90 Day Fiancé's Eric May Lose Custody Of Daughter After Leida Allegedly Bullies Her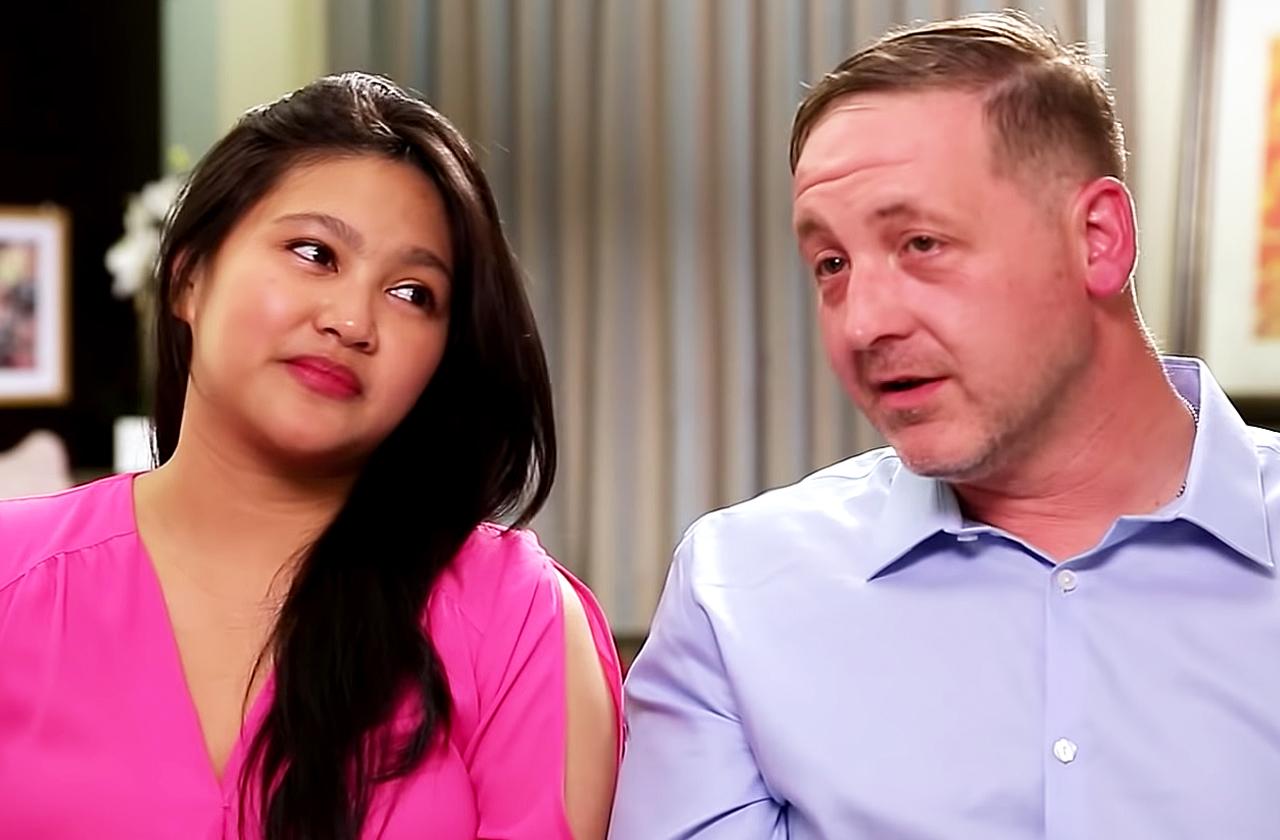 Eric Rosenbrook's fiancée Leida kicked his daughter Tasha out of their apartment on a recent episode of 90 Day Fiancé. Now, RadarOnline.com can exclusively reveal Eric may lose time with his youngest daughter as well because Leida has been allegedly bullying her.
In an incident report obtained from Baraboo Police Department in Wisconsin, officers responded to Eric and Leida's home on December 5, 2018 to file a harassment police report against his daughter Tasha, who goes by Nataszia in the report.
Article continues below advertisement
"Eric advised that Nataszia has been posting things on her social media accounts trying to damage Eric and Leida's reputation," the incident report read. "Eric stated that he believes this is defamation of character."
Eric and Leida showed the officer the social media posts.
"Nataszia does mention only Leida in one post but there is no last name," the reporting officer wrote. "The post also states that someone Leida had her Instagram account deleted for harassment and bullying. I was advised that was because Leida, in the past did post things in response to Nataszia's post and that is no longer the case."
The officer told the reality stars that they are "just as guilty as Nataszia." He also informed them of Tasha's freedom of speech.
Then on December 6, 2018, Tasha and her mother Tania went to the police department to press charges against Eric and Leida for harassment and defamation regarding their alleged social media posts.
"All of the posts were of similar nature to what Eric and Leida informed me that Nataszia was doing to them," the report continued. "Nataszia advised that this has been bothering her mentally and it sheds a negative image of her to her 'fans.' Nataszia requested that I ask Eric and Leida to quit posting negative stuff about her."
Article continues below advertisement
The officer advised her that they are entitled to freedom of speech. Although the criteria for defamation was possibly met, he advised her that she is just as guilty of defamation as Eric and Leida.
Eric's ex-wife Tania then asked police about their younger daughter, who has appeared on the series.
"She stated there are no court documents on custody and that there is an arrangement with Eric as far as placement with the other child verbally," the report claimed. "Tania said that her other child does not want to go stay with Eric anymore because Leida belittles the child and makes fun of her."
The officer advised her that because there is no court paperwork in place, she does not have to allow her daughter to go with Eric. Eric would have to take her to court for visitation.
Tania also told police she does not want Eric and Leida on her property anymore.
"I advised Tania that she needs to contact the law enforcement agency where she lives and inform them on what is going on and her wishes about Eric staying off her property," the report read.
Article continues below advertisement
In another police report filed on November 15, 2018, Eric and Leida explained they have been receiving threatening messages through her Instagram account.
Eric asked for extra patrols in the areas when Leida is walking her child to and from school.
Last week, Leida revealed they are quitting the series because of threats.
"No we won't be on the next season," she wrote. "Sharp doesn't care about the death threats. We will deal everything on our own."
She continued, "Death threats are not acceptable under any circumstances. If I made those death threats by myself I wouldn't let the authorities involved. Whoever says, "Boohoo Leida this is on you"… Thank you so much and I pray you will never experience the same way like I have. My son doesn't deserve to be killed or kidnapped. I keep it real. I never lie. I value honesty and I hope it will help me at the court later."
On the show, Leida comes from a wealthy family in Indonesia. She has complained about Eric's middle class lifestyle.
She demanded he give up his parental rights to avoid paying child support. Although she eventually came to terms with his monthly payments, she kicked his daughter Tasha out of their apartment.
90 Day Fiancé airs on Sundays at 8/7c on TLC.
We pay for juicy info! Do you have a story for RadarOnline.com? Email us at tips@radaronline.com, or call us at (866) ON-RADAR (667-2327) any time, day or night.