You're Making A Mistake! Joe Gorga Warns Danielle Staub's Fiance Not To Marry Her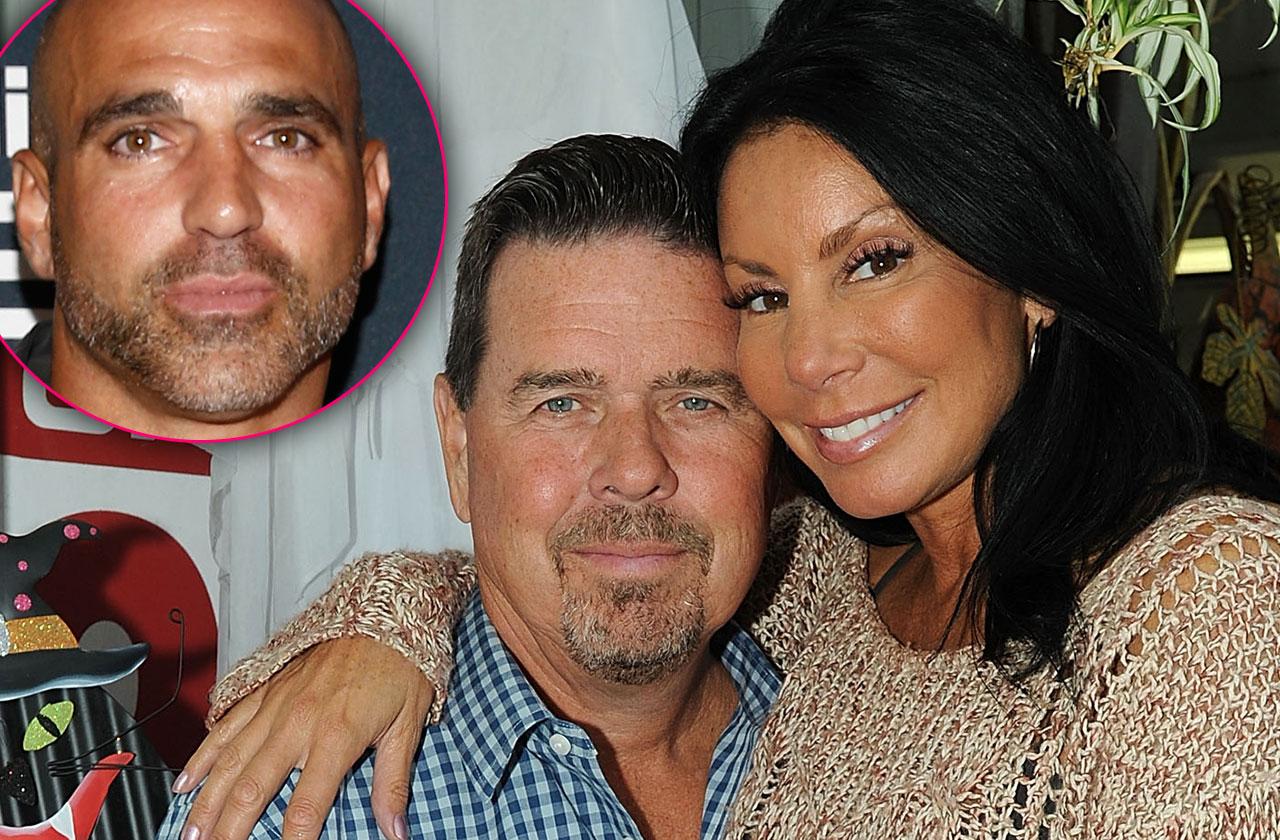 Article continues below advertisement
"We are worried for Marty," Joe Gorga admitted to the cameras. "We want to make sure he knows what he's getting into."
"She's got you by the balls," Joe Gorga told Marty.
"Bro to be honest with you, you have to go think about this seriously — whether or not you really want to do this," Joe Gorga continued. "Listen bro, you're getting married, she's got you carrying around dresses and yelling at you. She told me she spent $45,000 on her dress on your black card. You make the money, you pay for the house, you buy the dress, you buy the jewelry. You'll be broke, you'll be coming over his house or his house crying at what Danielle did."
"I'll tell you something, we are in control of different things. I am in control of some things, she is in control of other things," Marty said on the defense.
"She's ripping you a new one," Joe Benigno added. "She's carrying on about your kids, how she doesn't like your kids. It's disrespectful. You can't deal with that."
"I'm offended by you knocking my manhood and questioning my judgment about someone as special as Danielle," Marty responded.
Article continues below advertisement
The men saw how heated Marty was getting and backed off.
"We were just teasing. It was just a test," Joe Benigno told Marty.
Joe Gorga later told the cameras it was not a test. "We were dead serious. Marty is in it with Danielle. But I have no problem telling him otherwise if it keeps him from beating up Joe."
Joe Gorga later met up with his wife, Melissa, and sister, Teresa, to explain what the men warned Marty.
"Oh my God. What's Danielle going to say when she hears all this?" Melissa asked.
"She's going to f**king flip her shit," Teresa explained.
Word eventually got to Danielle that the guys were trying to talk Marty out of marrying her – and she didn't take it lightly.
At the rehearsal dinner, the bride-to-be confronted the men about what was said.
"I hear you had a conversation with Marty. What's going on?" Danielle asked. "You guys are telling him that I stay with a man just for money and I can't wait to get it confirmed because someone might be buried in Bimini."
Article continues below advertisement
"You're scaring me a little bit," Joe Gorga admitted to Danielle.
"What happened? I'm getting third and fourth source information and I'm trying to get to the source?" Danielle asked again. "So I guess I just want to ask you. Do you think I'm after Marty for his money?"
The room was silent and it took a long while for a response.
"I think I'm afraid to answer," Joe Benigno finally answered.
Eventually, both men avoided the question and instead diverted the conversation to the amount of love they know Marty has for Danielle.
"What came out of that conversation was that this man adores you and loves you," Joe Gorga told Danielle. "That's what came out of that conversation."
"He wants to marry you so bad, I couldn't even tell you," Joe Benigno agreed.
"That's good," Danielle responded. "If I wasn't in love with Marty, I wouldn't be with him. His money isn't as important to me as love."
As RadarOnline.com readers know, the marriage only lasted four months before Marty called it quits.