'You're A F**king Bridezilla!' Margaret Slams Diva Danielle Days Before Her Big Day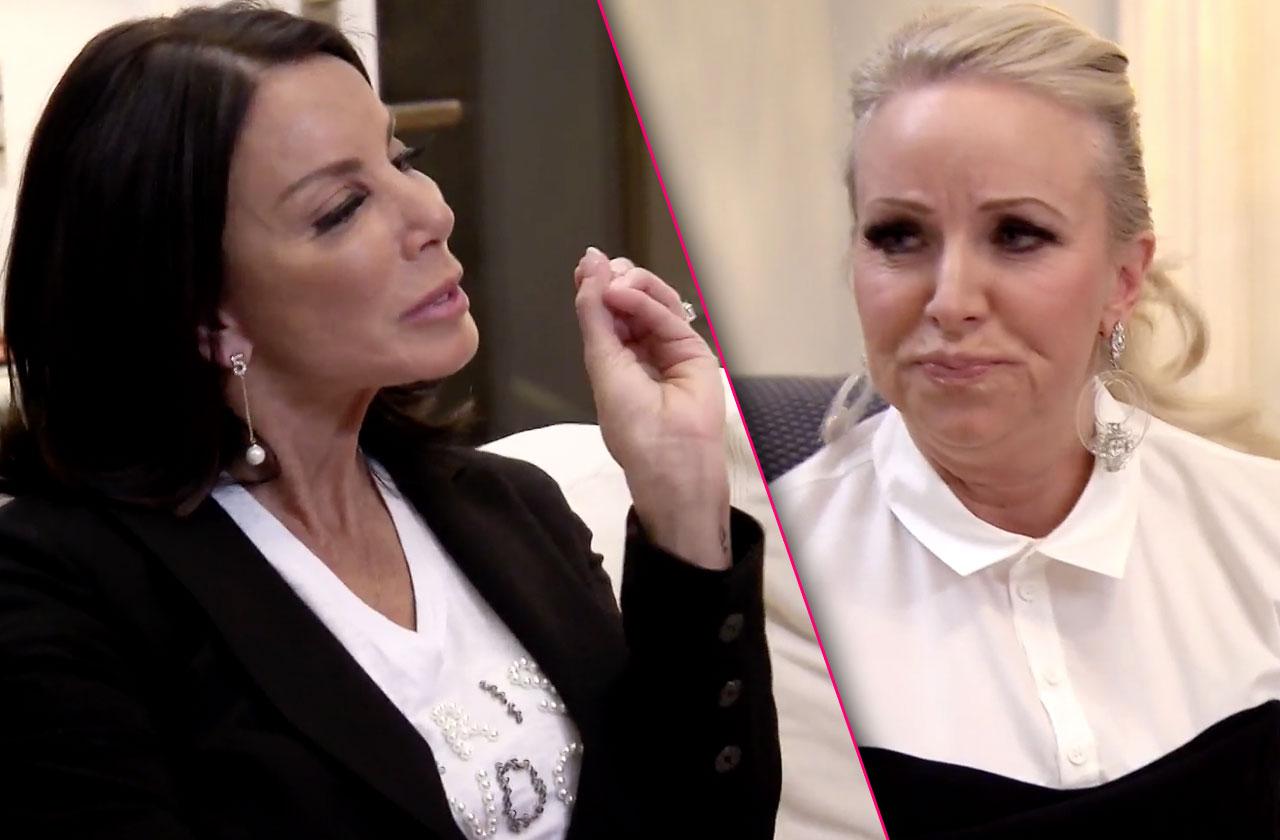 Article continues below advertisement
"I know it came up so fast. Obviously, we are going to have a great bachelorette party for you," Josephs, 51, said. "I've already booked a great place."
"We can do a Great Gatsby theme," Staub, 56, said.
"That's very classy," Gorga, 39, responded. "That's Danielle: classy, sexy, hooker-y all at the same time. That's a party!"
"But it needs to be perfect," Staub explained. "I want only dairy and gluten free options. And the environment needs to be the expensive environment. But I also want like really nice gifts."
Josephs was not too keen on Danielle's approach to her second wedding.
Before They Were Housewives, These 17 Bravolebrities Worked As…
"She's registering at Hermes and Versace," a disappointed Josephs told the girls. "That's the truth."
"Danielle has always had expensive taste," Josephs told the cameras. "But I think it's ridiculous to demand that your bridal party throw you this expensive bachelorette. Buy you expensive gifts, even though your brand new beautiful home is filled to the hills with 25 different sets of dishes, 'Let's make sure we get new Versace dishes.'"
Article continues below advertisement
Still unsatisfied with how her party was looking, Staub decided to speak up.
"It's just time to kick it into f**king high gear that's all. You guys need to be texting me in the morning and saying, count down now," she demanded.
"So like be your servant," Josephs joked.
"Yeah that wouldn't suck," Staub said. "It's about being here for me. Melissa for example, I went in and I said 'I need some help,' and she said 'what can I do.' You answer your phone every time I call."
"I do," Gorga agreed.
Finally, Staub expressed her anger towards Josephs.
"It's you I've been upset with," she told her pal while pointing the finger at her.
"I mean I talk to you." Josephs replied.
"Talking to me and asking me what you can do to help out are two different things." Staub continued.
"I've feel I've been busting my butt trying to organize this party. I mean this is ridiculous," Josephs said.
Article continues below advertisement
"My expectations of you were for you to check in and make sure I was okay," Staub added. "I mean I'm getting married."
"Well can I be honest, out of all of us talking about everything, she is like leading the pack on what we got to do for your bachelorette party and what we have to do for your bridal party," Gorga interjected.
"Yeah she really is," Teresa Giudice agreed.
But Staub was not convinced. She explained to the girls how she was forced to spend the day alone getting her wedding dress altered.
"Well that's like great to hear," Staub sarcastically said. "It was a really lonely day when I had my fitting and my alterations."
"We went to get your dress with you!" Josephs exclaimed.
"I know, we were there!" Giudice, 46, echoed.
"Oh no, I got a different gown all together. The second time that I went I was alone for my alterations.," Staub said.
"No one even knew you were going for your alterations," Josephs responded.
Article continues below advertisement
"That wouldn't have happened if you had checked in with me. Why not call me? Why not break the silence and call the bride and say 'sorry I missed your alterations?" Staub asked.
But Josephs didn't appreciate getting the blame and spoke up for herself.
"Well I didn't even know you went for your f**king alterations," she said.
"Because you knew I was getting a new gown. When am I getting alterations done, did you even ask about that?" Staub doubled down. "I want people to pay attention to me. Like hey I'm over here waving my hand. When do I get to feel like a bride instead of feeling like I'm attacked and Gnawed at."
"I was there for you so f**king much, don't even go there. This could've totally went away in two seconds if you would've handled it differently," an angry Josephs expressed. "Just like if you would've handled your bridal registry differently. That's what I f**cking think, how's that? Because the way you just spoke to me is disgusting."
"So I shouldn't register as a bride?" Staub responded.
"No, you shouldn't. You know what you should've done. You should've said no gifts. In lieu of gifts, donate to charity, because you have a f**king house full of shit and it's your second wedding. You're a f**king bridezilla and you're being an a**hole. I don't give a shit." Josephs said as she stormed out.
Article continues below advertisement
Staub followed behind her as she walked away into another room.
"You disappointed me," Josephs said.
"I have a wedding in two weeks," her friend replied.
"No, I'm fuming. I'm f**king fuming." Josephs said.
"Stop, stop." Staub said as she tried to stop her pal from leaving.
"No Danielle, you pushed me too far this time," Josephs explained. "The way you spoke to me…"
Staub realized in that moment that she had become a bridezilla and apologized.
"I'm sorry. I'm sorry" she said through tears.
"Because the way I f**king stick by you," Josephs replied, crying as well.
"Give me hug. I don't know who to take it out on, you know that," Staub continued, embracing her friend.
But will they ever see eye to eye before Danielle Staub's ritzy wedding?
Next time on The Real Housewives of New Jersey, the ladies make their way to Bermuda for Danielle Staub's wedding.
We pay for juicy info! Do you have a story for RadarOnline.com? Email us at tips@radaronline.com, or call us at (866) ON-RADAR (667-2327) any time, day or night.